Reminiscent of Lisbon's ancient history, this table is also distinguished by its architecture, where stone takes centre stage.
The magnificent Patagonia granite top with a fascinating combination of crystals rests gently on the solid beech wood base, making this table the perfect design piece for elegant and refined dining rooms. Technology and luxury have been combined to allow the light from LED to bring out the unique, translucent textures of Patagonia granite.
W 200 cm · 78,7 in
D 110 cm · 43,3 in
H 77 cm · 30,3 in
WD066 Beech; dark brown stained; high-gloss finish
ME005 Polished brass; high-gloss finish
ST042 Patagonia granite; polished
EL001 LED light strip
Creamy whites, dark veins, and rich orange-red-brown tones, all swirling beautifully in this magnificent Patagonia Granite slab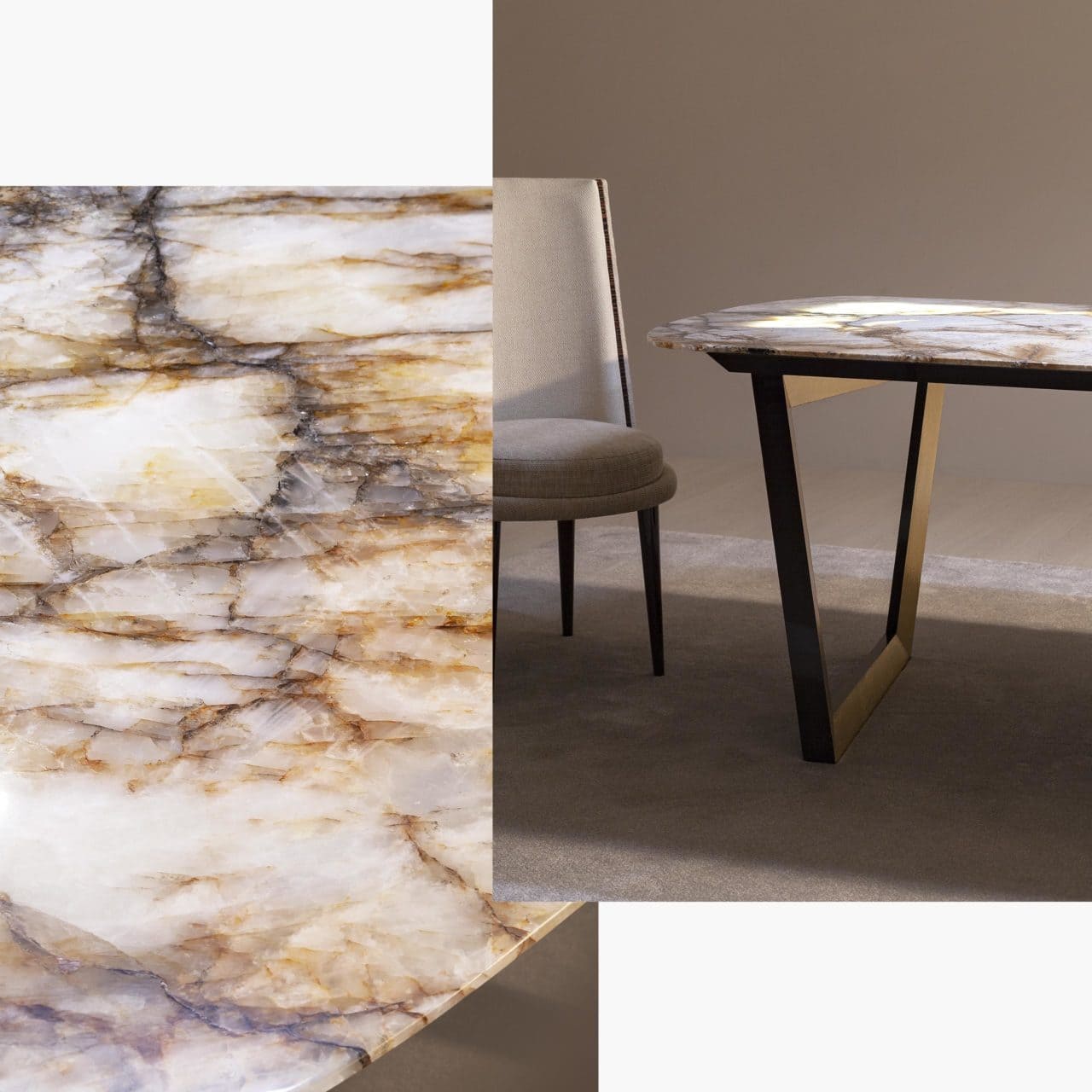 Unique translucent textures revealed by LED backlit light
A mesmerising combination of crystals that sets this table as the perfect design statement piece for any dining room interior.
Watch the video
· Discover more about Olisippo