The world changes when we change our perspective. In this sense, Hobart was born to mimic the natural, changing movement of any kind of life.
Hobart is a bookcase in American oak veneer with gold-coloured champagne and gold bronze powder lacquered shelves. The straight lines that form a three-dimensional hexagonal pattern in a wooden beehive celebrate community and leadership.
W 290 cm · 114,2 in
D 40 cm · 15,7 in
H 240 cm · 94,5 in
FI007 Black lacquer; satin finish
FI073 Champagne bronze powder; high-gloss finish
FI126 Gold bronze powder with a patina effect; satin finish
WD027 American oak; open-pore natural colour; matt finish
Interior hexagon shelves in champagne-coloured and satin gold with patina effect bronze powders pairing with a beautiful American oak veneer frame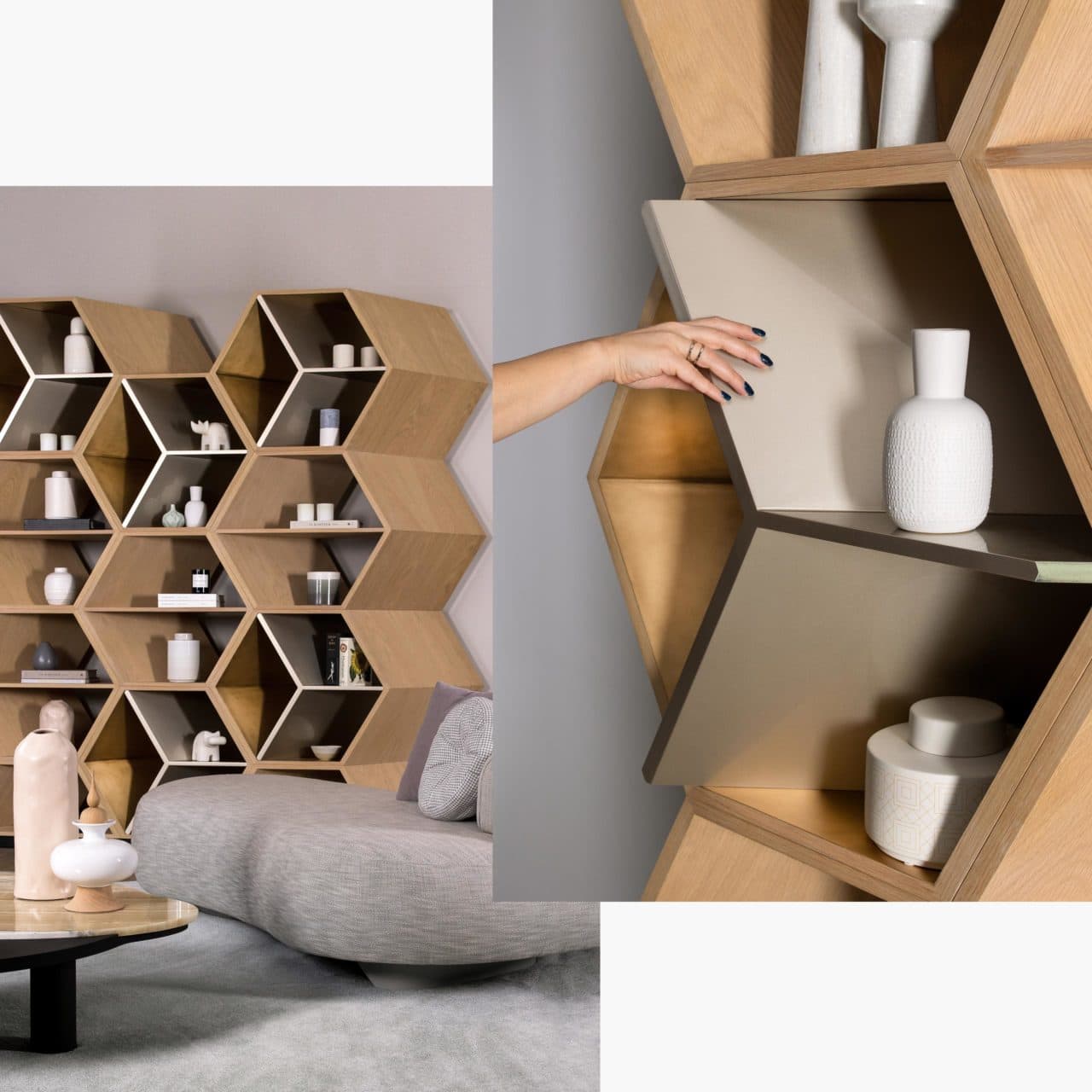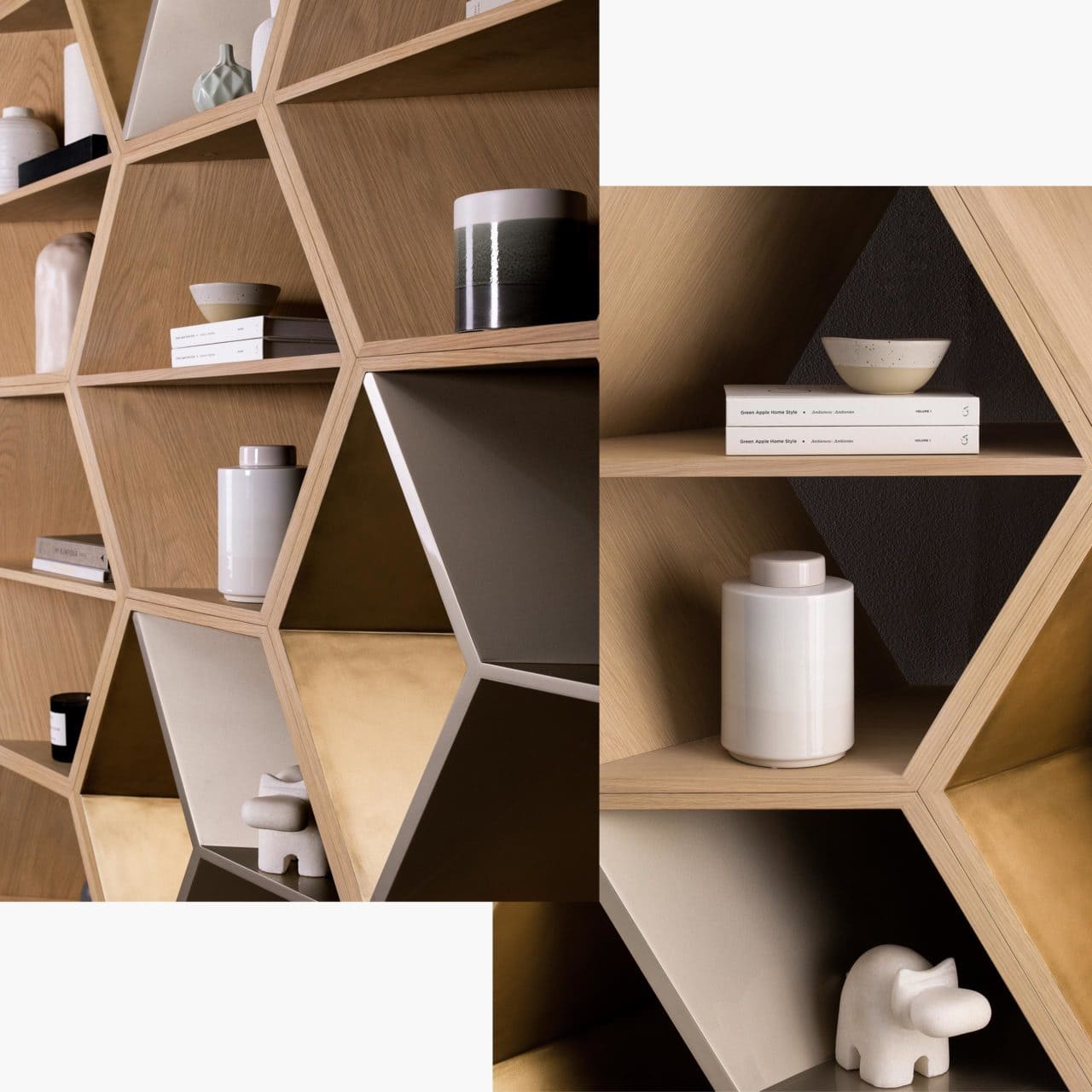 Geometric hexagon pattern crafted by experienced hands
The geometric design of the Hobart bookcase was created to blend in any living area or home office. This multipurpose piece can store much more than just books.
Watch the video
·
Discover more about Hobart
Hobart is available in a wide variety of materials and finishes. For more options please
enquire about this product
and we will be more than happy to assist you.
Walnut veneer with a Champagne-coloured bronze powder base
Coated with flawless matching veneers