We take inspiration from nature to luxury by combining the unique shape of the Ginkgo Biloba leaf with the elegance of high quality, stunning marble: Rosa Egeo, Antiqua Green and Calacatta Cremo.
Equipped with LED lighting that is triggered when the doors are opened, the doors open to reveal the interior of the sideboard, which is made of high-gloss eucalyptus frisé veneer and contrasts with the deep green Guatemala marble on the outside.
W 223 cm · 87,8 in
D 50 cm · 19,7 in
H 80 cm · 31,5 in
WD084 Eucalyptus; natural colour; high-gloss finish
FI136 Dark green lacquer; satin finish
ST005 Green Guatemala marble; polished
ST010 Calacatta Cremo marble; polished
ST033 Verde Antigua marble; polished
ST037 Rosa Egeo marble; polished
ME006 Brushed brass; high-gloss finish
EL001 LED light strip
An astonishing Egeo rose, Antiqua Green and Calacatta Cremo marble combination with brushed brass inlay details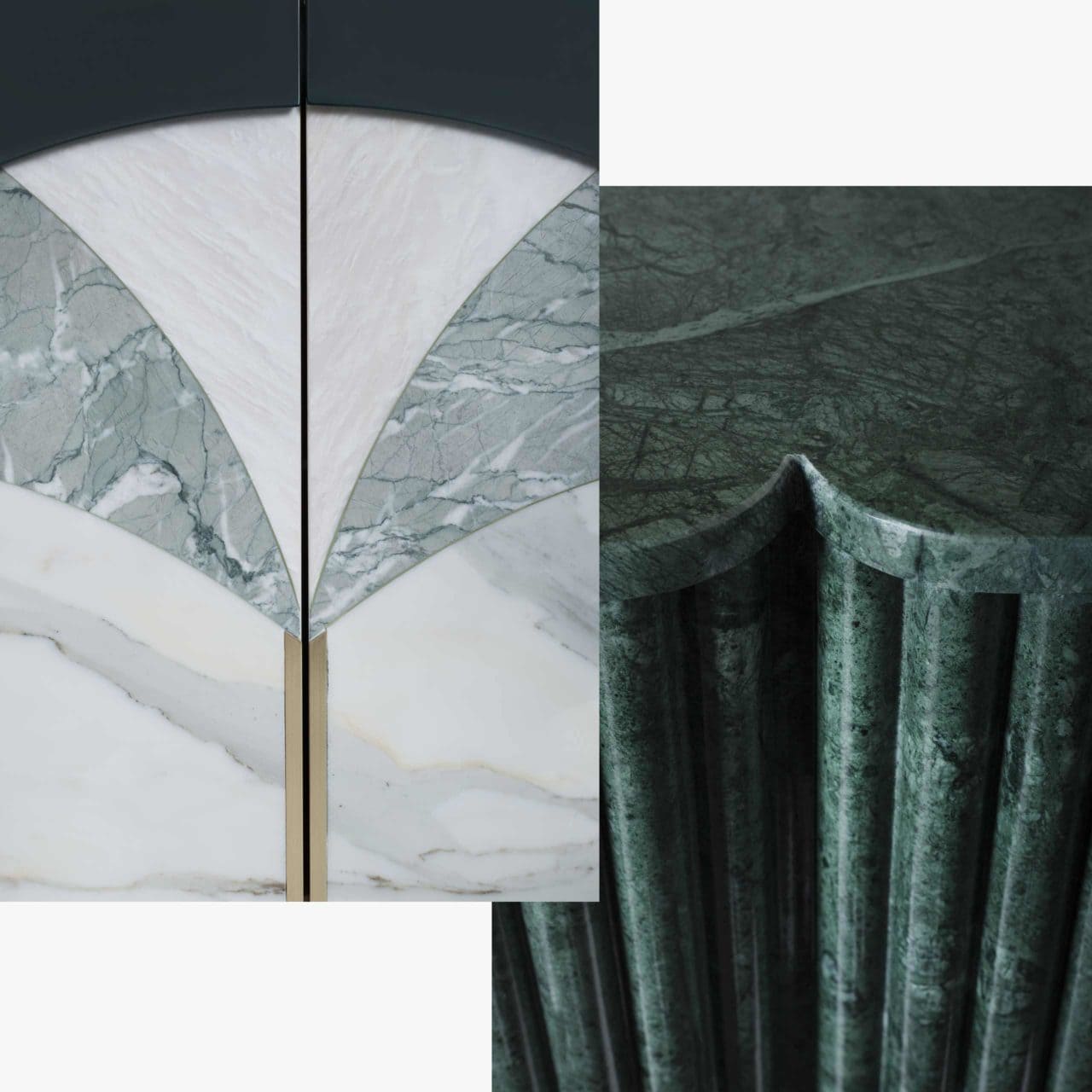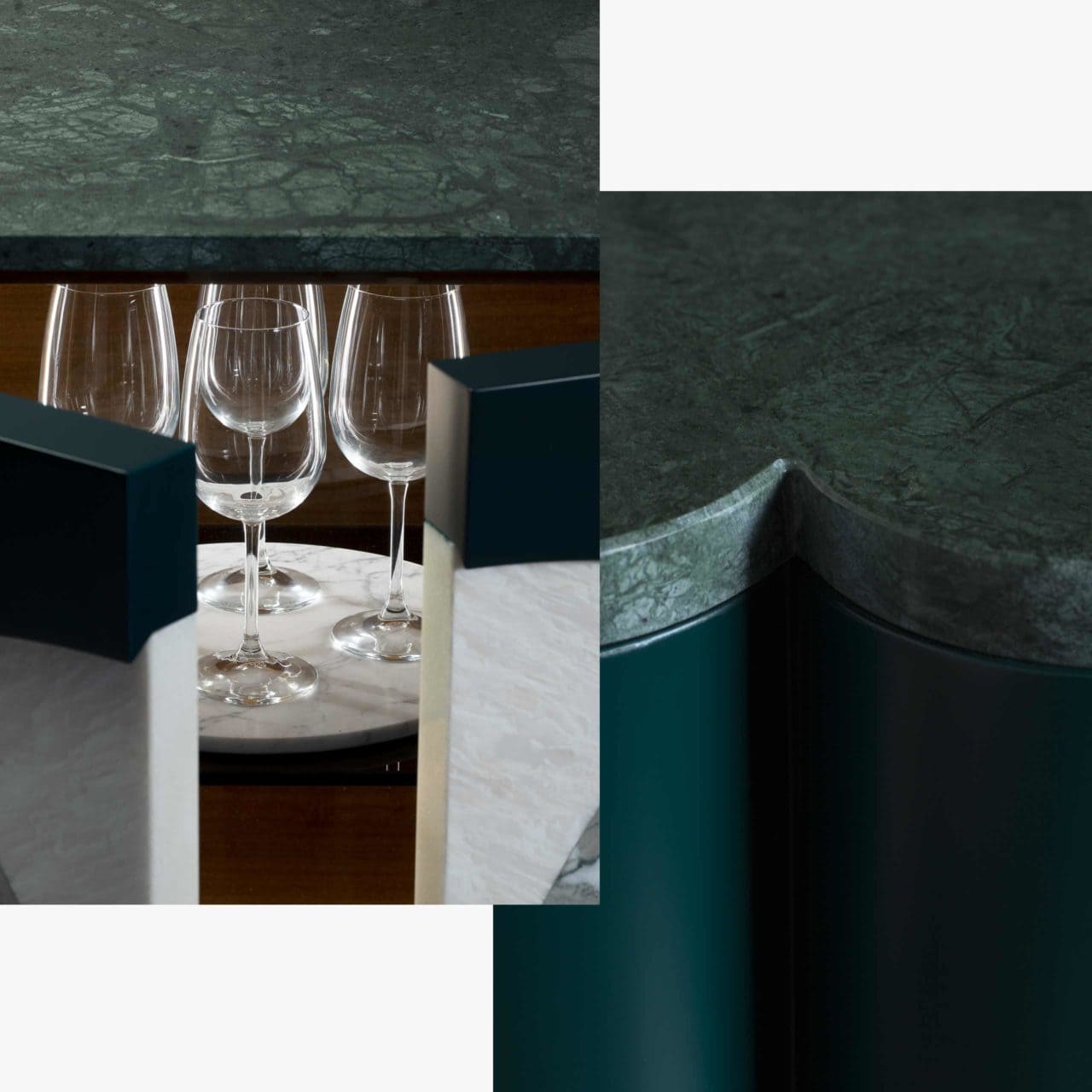 The hypnotic deep Green Guatemala marble constrasts with its eucalyptus veneer interior.
Biloba has a distinctive charm quality when it comes to making its presence felt in a design interior or any other living area of your space.