Inspired by the lines of the beautiful Bordeira beach, this low table brings a representation of our earth's visual history to any living space. Its organic, flowing form creates a stunning combination between the lush stone texture of the Patagonia granite and the dark brown stained solid beech.
W 152 cm · 59.9 in
D 140 cm · 55.2 in
H 30 cm · 11.9 in
WD011 Beech; dark brown stained; matt finish
ST042 Patagonia granite; polished
Tempered by time this beautiful stone carries a distinctive style and lends a sophisticated touch to any interior space.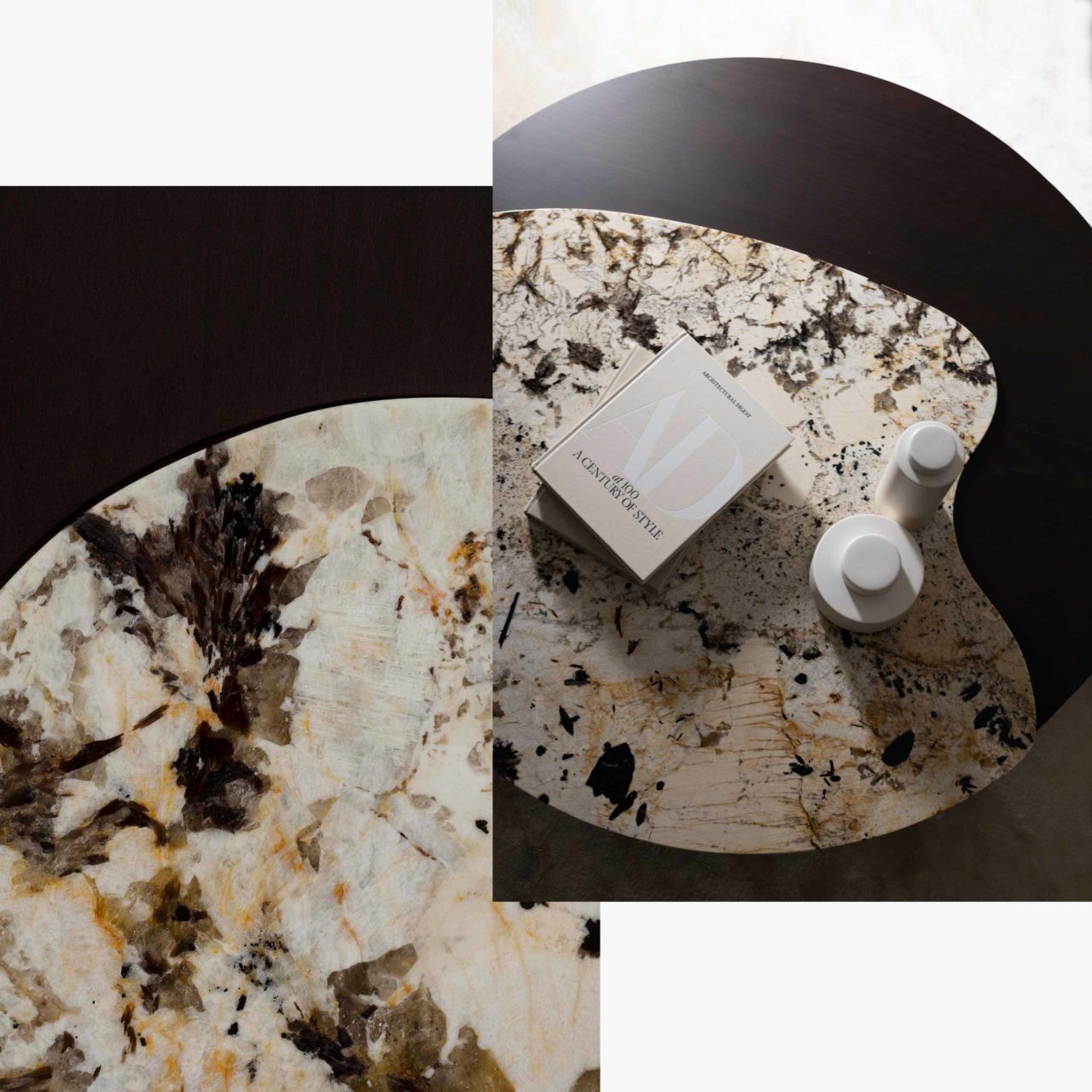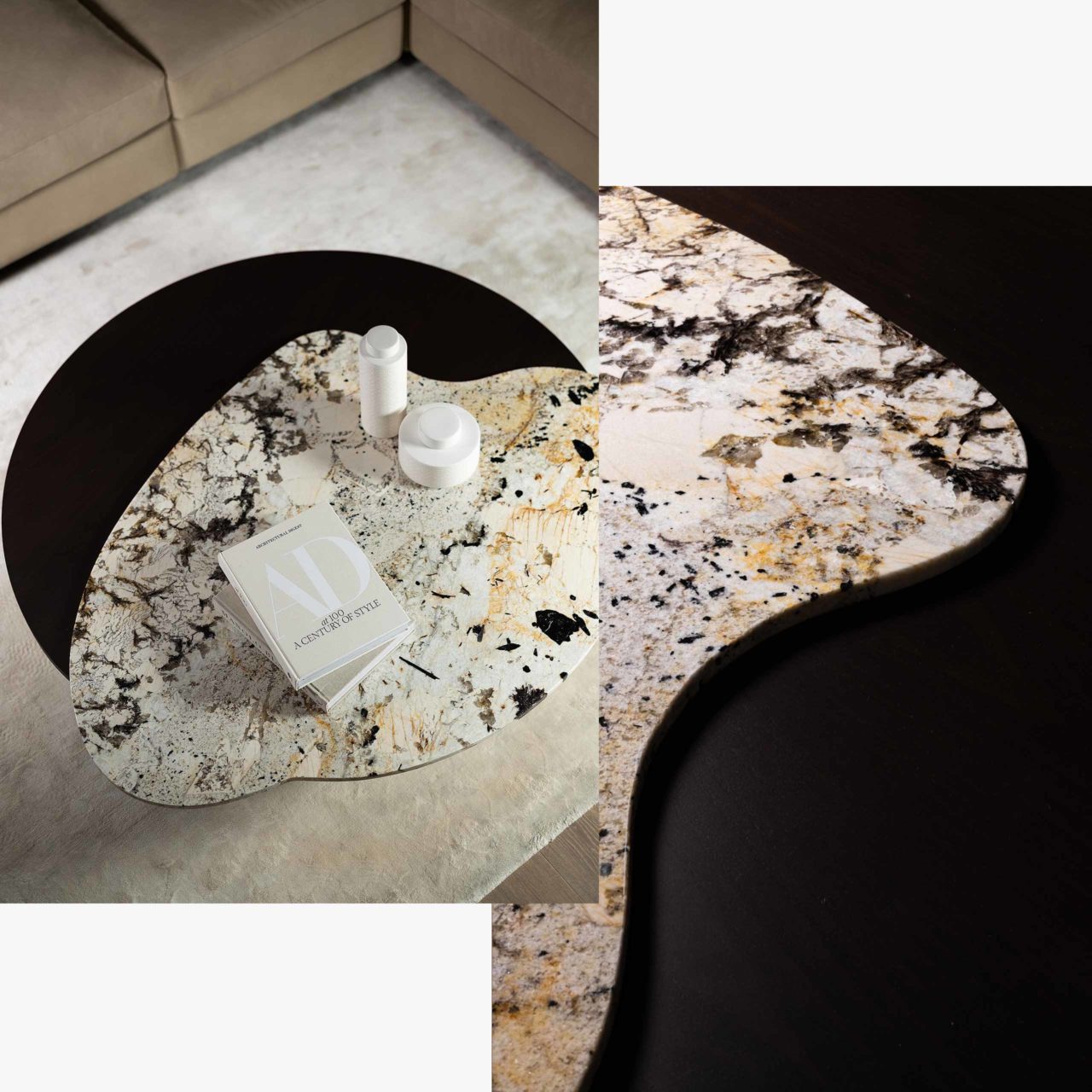 Create a relaxed and elegant atmosphere with the unique shape of the Bordeira table.