The simple design is the secret to the exuberant power that Turim reveals. The two tops, connected by the round-shaped legs, pay homage to the Portuguese armillary sphere.
An exclusive console table whose top of green onyx marble is backlit by LED and gives your room a very exotic and sophisticated look. The rings woven from brushed brass perfectly connect the golden and ochre veins of the green onyx marble on the top with the beech veneer base.
W 170 cm · 66,9 in
D 48 cm · 18,9 in
H 80 cm · 31,5 in
WD005 Beech; dark brown stained; satin finish
FI025 Silver bronze powder; high-gloss finish
ME001 Polished stainless steel;
ST030 Green Onyx; polished
EL001 LED light strip
The golden and ocher veins of the green Onyx marble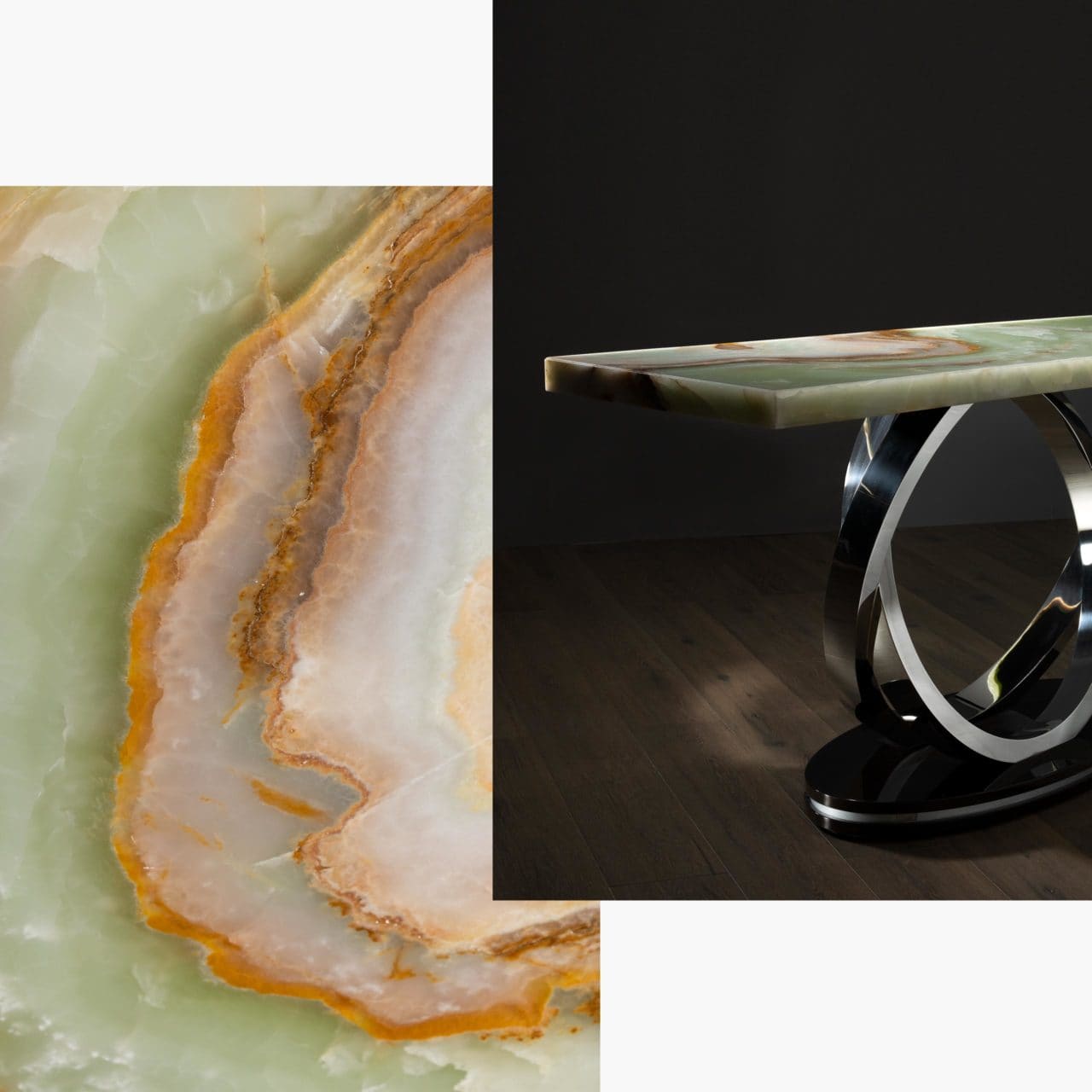 Its rich texture and translucency once lit renders a very exotic and high-end look to your space
Interlaced rings in polished stainless steel
Turim is available in a wide variety of materials and finishes. For more options please
enquire about this product
and we will be more than happy to assist you.
Available in polished Carrara Bianco marble
Floor base in beech veneer, black stained
Unparalleled beauty of Bianco Carrara Marble
Base interlaced rings in brushed brass.
A truly mesmerising table with a luxurious feel