Imagine standing over the water, gazing at the city skyline and waiting for the first ray of sunshine of the day. When the sun rises, everything comes to life. Dancing silhouettes with fading shadows through reflections and textures.
The right-hand door, lacquered with bronze powder, and the ellipse-shaped module with hand-applied gold leaf gilding add poise and glamour to the cubes lacquered in satin black and bordeaux. Sunshine presents a unique design that combines classic details and exposes three-dimensional lines.
W 190,00 cm · 74,8 in
D 50,00 cm · 19,7 in
H 86,00 cm · 33,9 in
FI007 Black lacquer; satin finish
FI143 Gold bronze powder with a sfumato effect; satin finish
FI144 Bordeaux lacquer; satin finish
FI094 Gold leaf; satin finish
ME026 Dark oxidised brass; high-gloss finish
A quirky interplay of feminine and masculine attributes with a unique signature style suited for both ornate and modern spaces.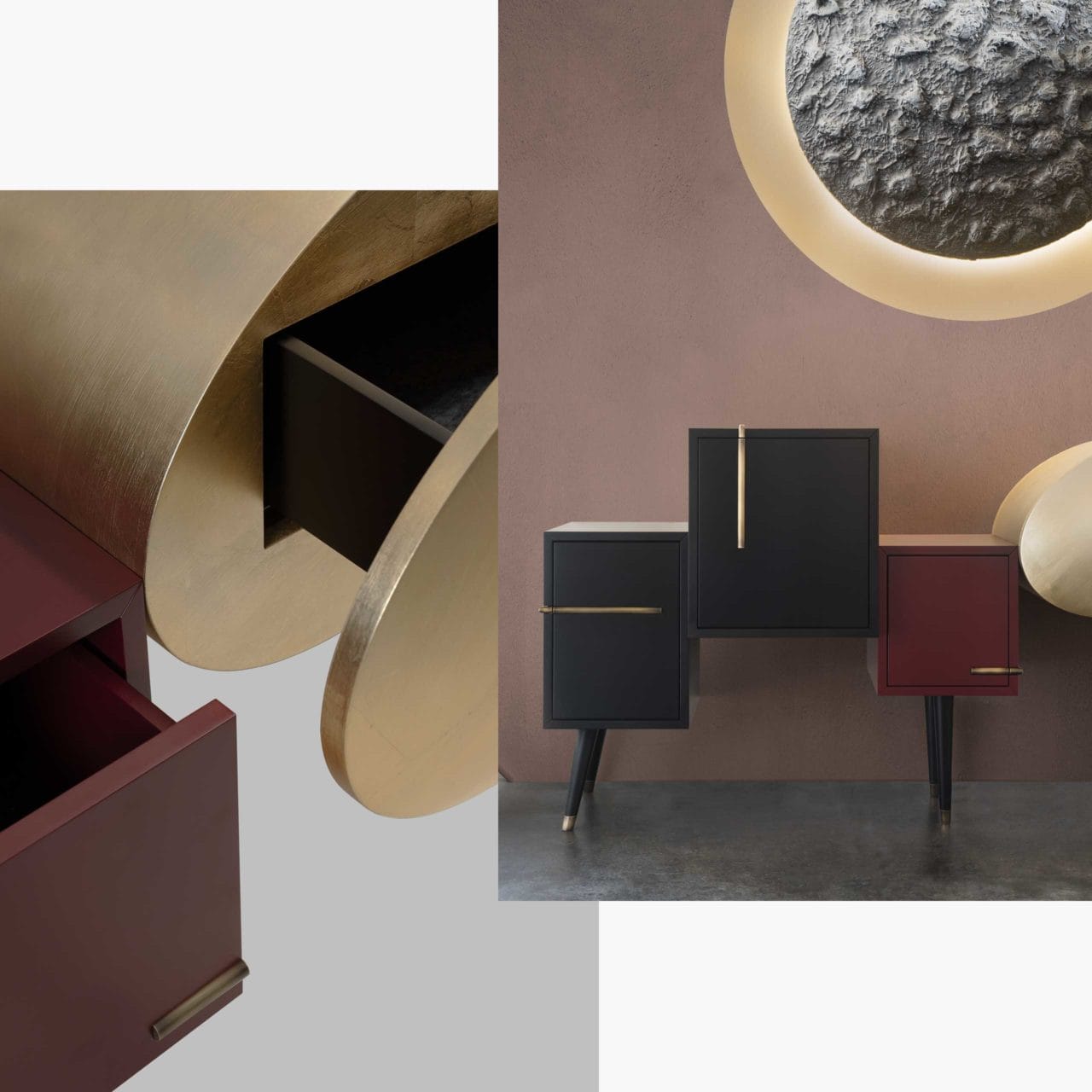 Ellipse module with gold leaf gilding and cubic module's structure lacquered in satin black and bordeaux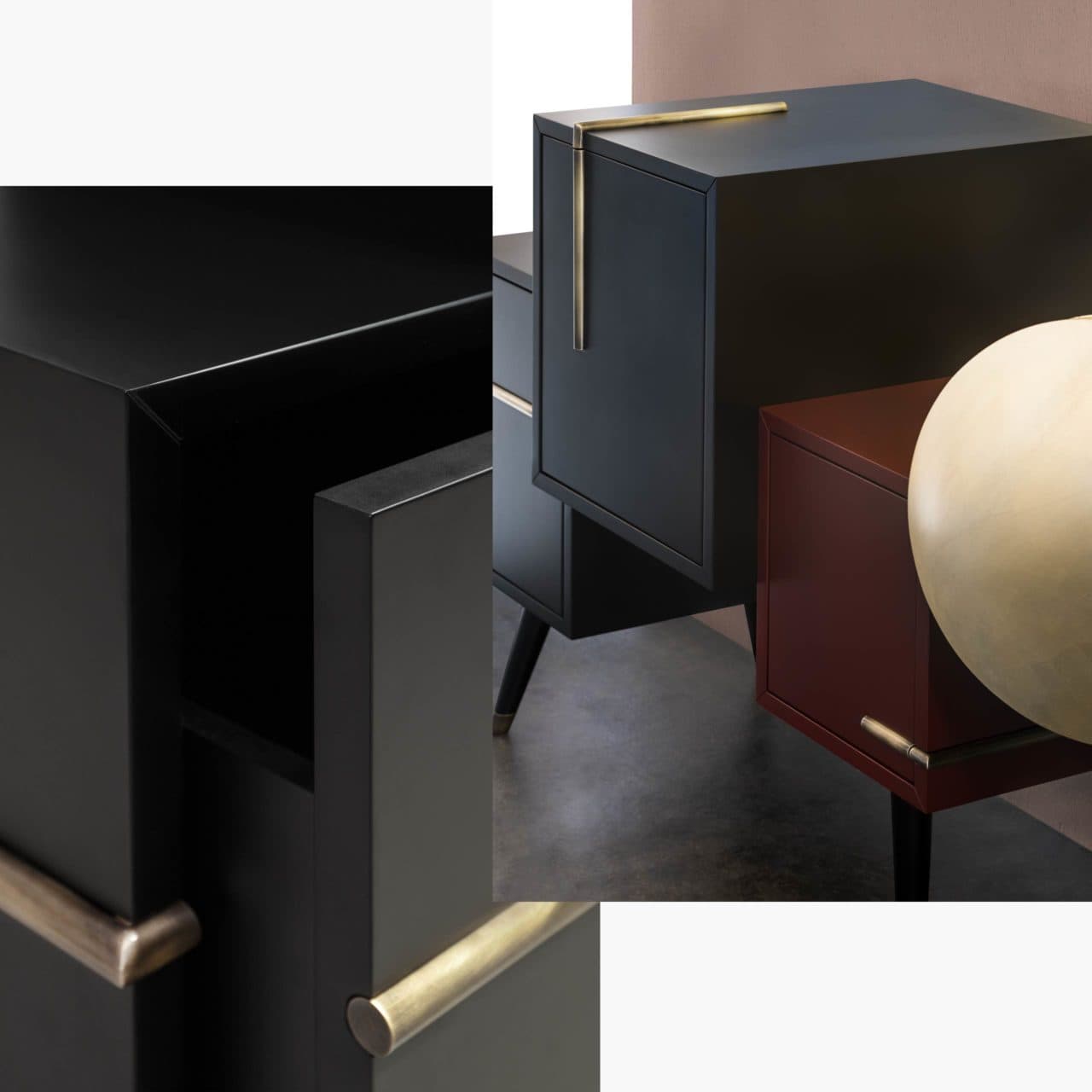 Sunshine is available in a wide variety of materials and finishes. For more options please
enquire about this product
and we will be more than happy to assist you.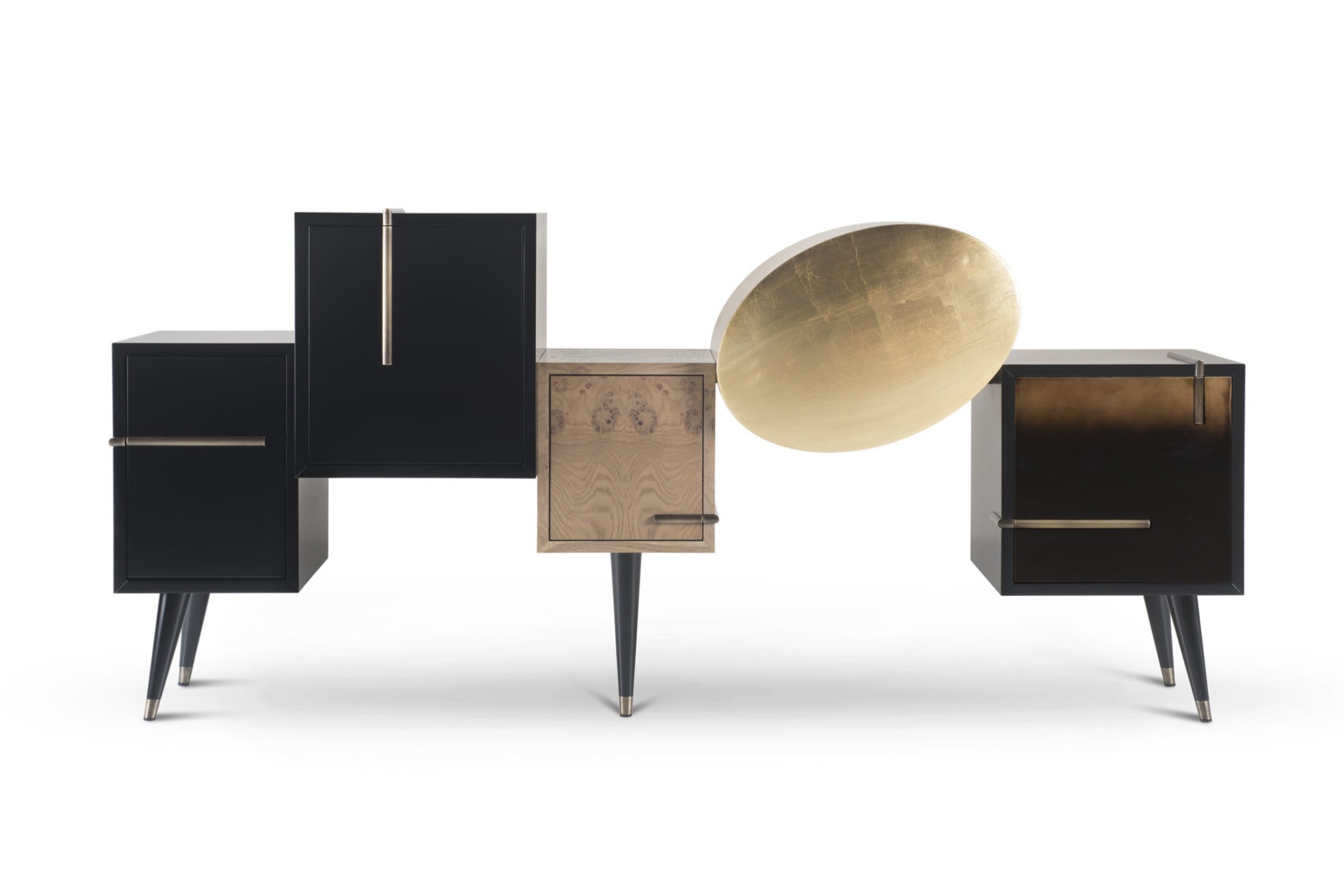 Customizable middle module in oak root veneer