Decorative wall piece in brushed brass high-gloss finish and matt Statuario marble. Details in solid American oak, open-pore with a matt finish. With warm white LED strip light included.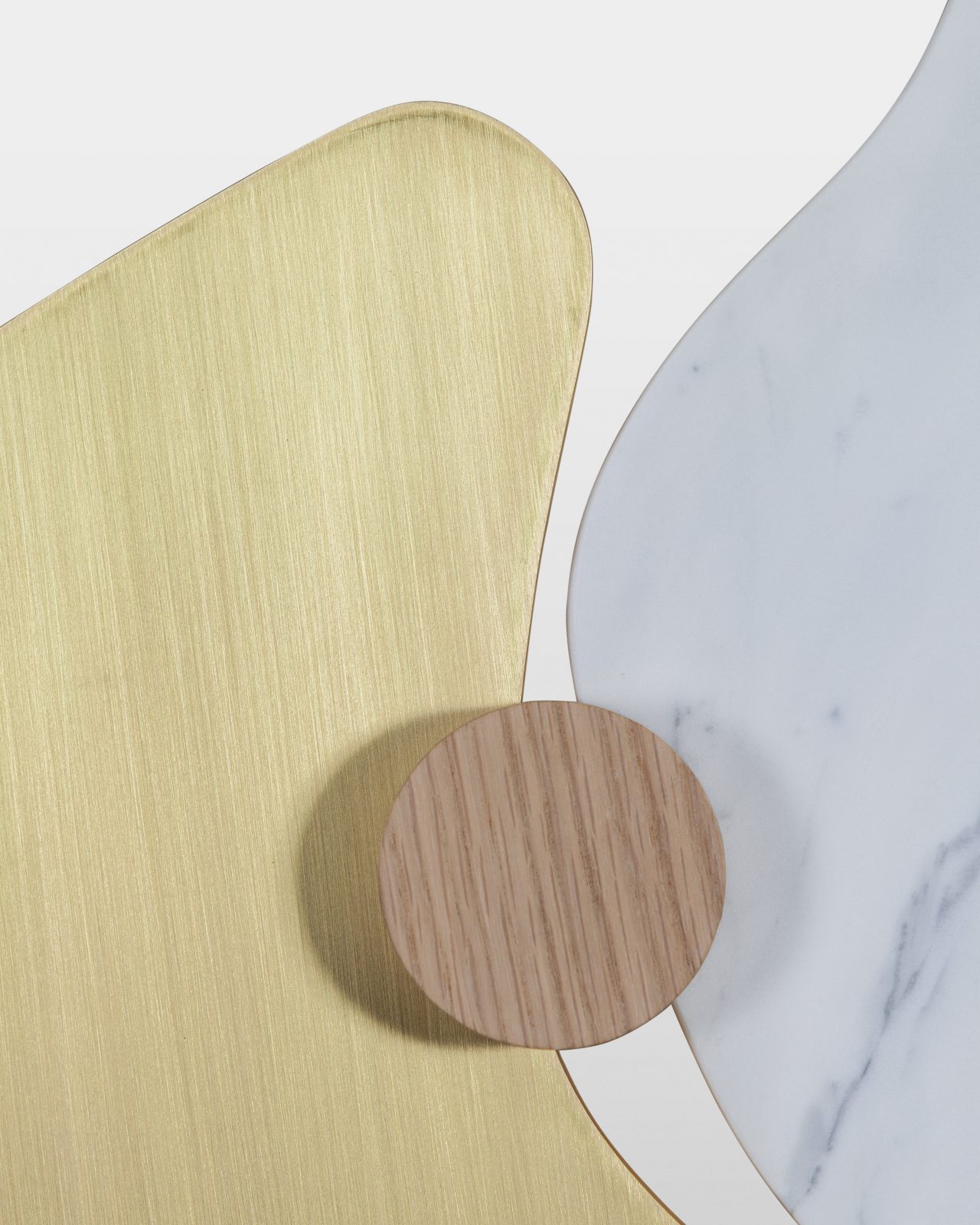 Brushed brass and matt solid American oak detail.
Width
40 cm · 15,7 in
Depth
6 cm · 2,4 in
Height
54 cm · 21,3 in
ME006 Brushed brass; high-gloss finish
WD027 American oak; open-pore natural colour; matt finish
ST047 Statuario marble; matt finish
EL001 LED light strip
All products are available in a wide variety of materials and finishes. For more options please enquire about this product and we will be more than happy to assist you.