Fernando Pessoa, the man with the greatest sensitivity, inspired the form and materials of this lamp. Extraordinary like his works and different from all angles, like his heteronyms. The pure arch shape made of Italian Carrara Bianco marble and the hanging metal tube made of brushed brass create an elegant arrangement.
W 45 cm · 17,7 in
D 25 cm · 9,8 in
H 120 cm · 47,2 in
ST045 Carrara Bianco marble; polished
ME006 Brushed brass; high-gloss finish
WD027 American oak; open-pore natural colour; matt finish
FI042 White lacquer; satin finish
EL001 LED light strip
A pure arch form, crafted from solid Italian fine-grained Carrara Bianco marble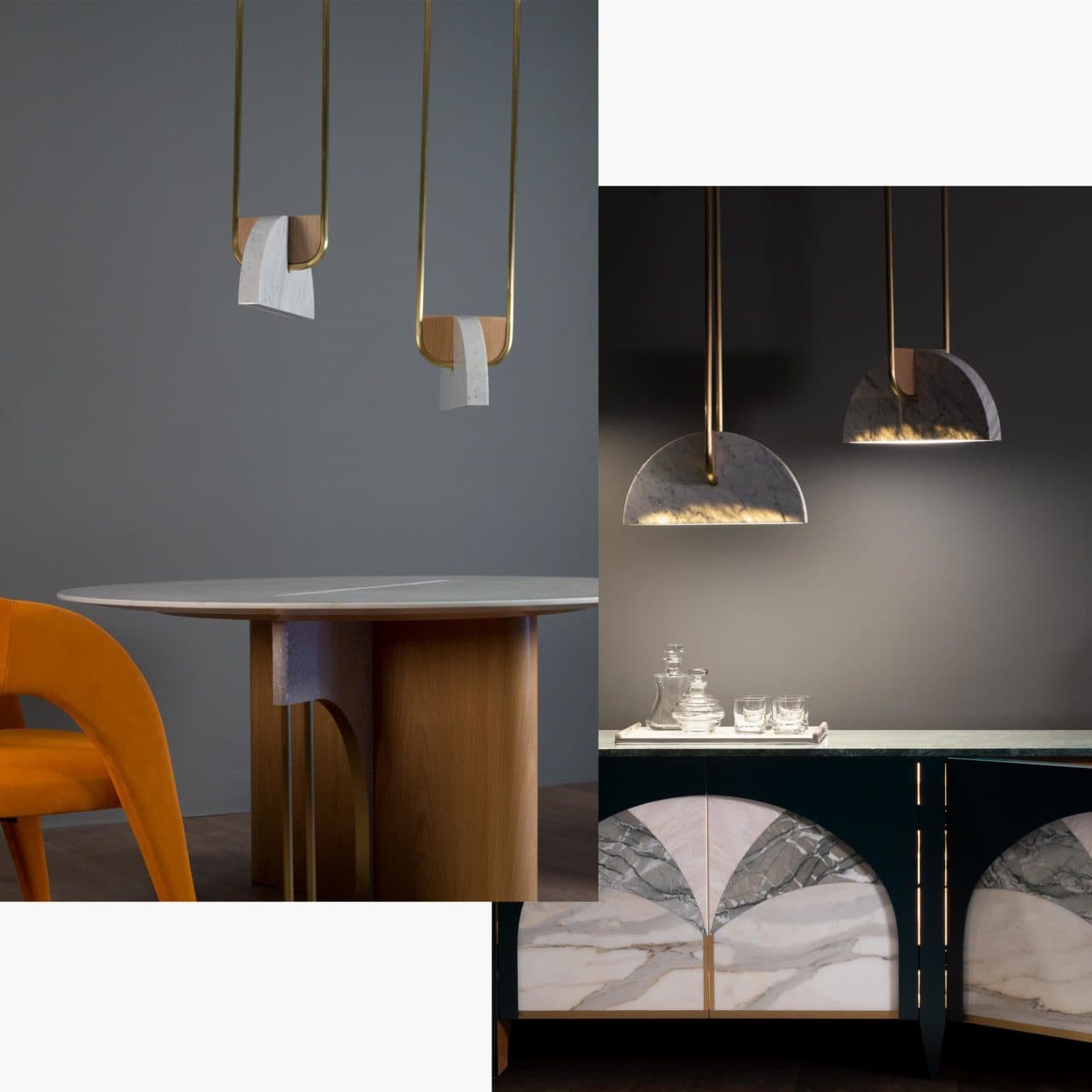 A subtle translucent glow is produced around the lower section when lit
Hanging metal tube in brushed brass and solid American oak detail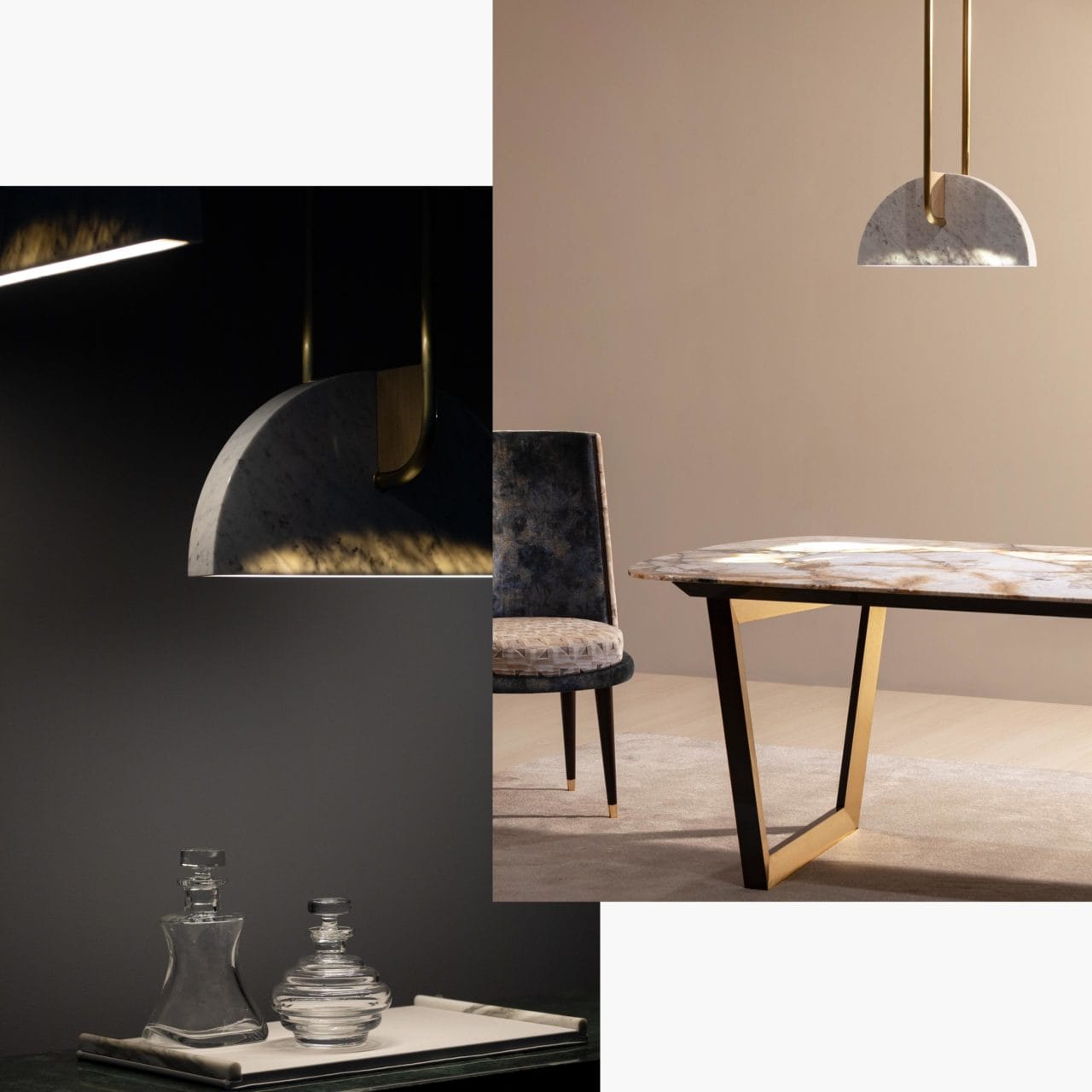 Pessoa's suspension lamp is the perfect lighting choice as its unpretentious yet elegant and minimal design makes its presence known.