A sacred symbol of ancient Greece, Olival embodies the resilience and longevity of the olive tree. A piece built to last forever, to be passed down from one generation to the next.
An elegant sideboard made of wood, lacquered in rose gold bronze powder, the top made of polished pink onyx attracts the attention of everyone who enters the room. The warm tones are enriched by beautiful inlays and handles in brushed copper with a matt finish.
W 225 cm · 88,6 in
D 55 cm · 21,7 in
H 60 cm · 23,6 in
FI080 Rose gold bronze powder; high-gloss finish
ST058 Pink onyx; polished
ME037 Brushed copper; matt finish
EL001 LED light strip
Inlay metal details and handles in brushed copper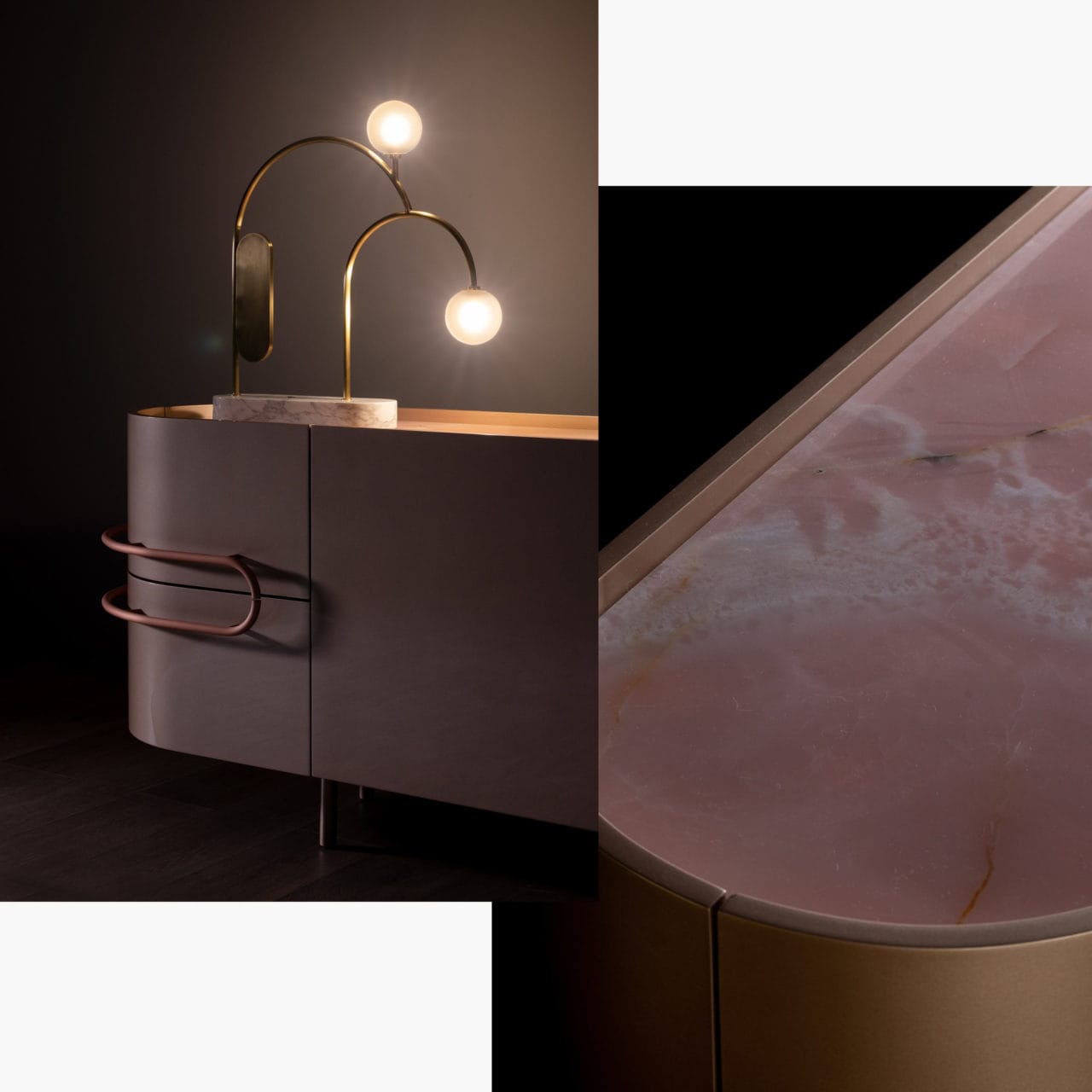 Rose gold bronze powder & polished Pink Onyx
Turn up the temperature and make your interiors stand out with a cool slab of pink Onyx perfectly rested on this very special sideboard.