A sacred symbol of ancient Greece, Olival embodies the resilience and longevity of the olive tree. A piece built to last forever, to be passed down from one generation to the next.
An elegant sideboard in American oak veneer with a top in Calacatta Viola marble that draws the eye of everyone who enters the room. The rich and striking burgundy veins of the Calacatta Viola marble contrast with the beautiful, brushed brass metal inlays and handles.
W 225 cm · 88,6 in
D 55 cm · 21,7 in
H 60 cm · 23,6 in
WD026 American oak; open-pore dark brown stained; matt finish
ME006 Brushed brass; high-gloss finish
ST043 Calacatta Viola marble; polished
FI007 Black lacquer; satin finish
EL001 LED light strip
The rich and striking burgundy veins of Calacatta Viola marble with beautiful inlay metal details and handles in brushed brass
Contains drawers and shelf compartments and interior LED lighting triggered on door opening
This capsule shape sideboard with its perfect semicircles in American Oak and the striking Calacatta Viola marble top is totally handmade by highly skilled and local stonemasons.
Watch the video
·
Discover more about Olival
Olival is available in a wide variety of materials and finishes. For more options please
enquire about this product
and we will be more than happy to assist you.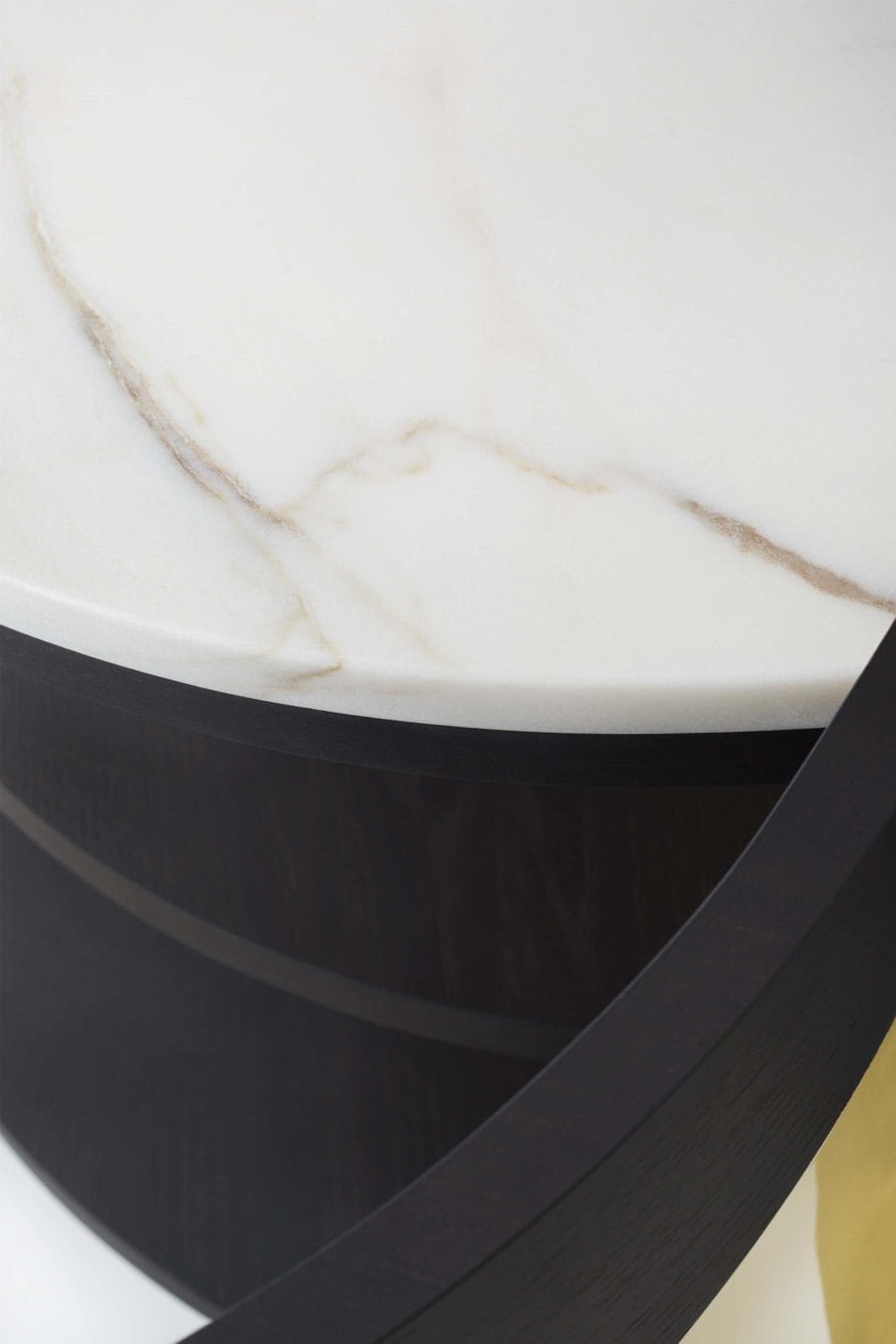 Customizable top in polished Calacatta Bianco marble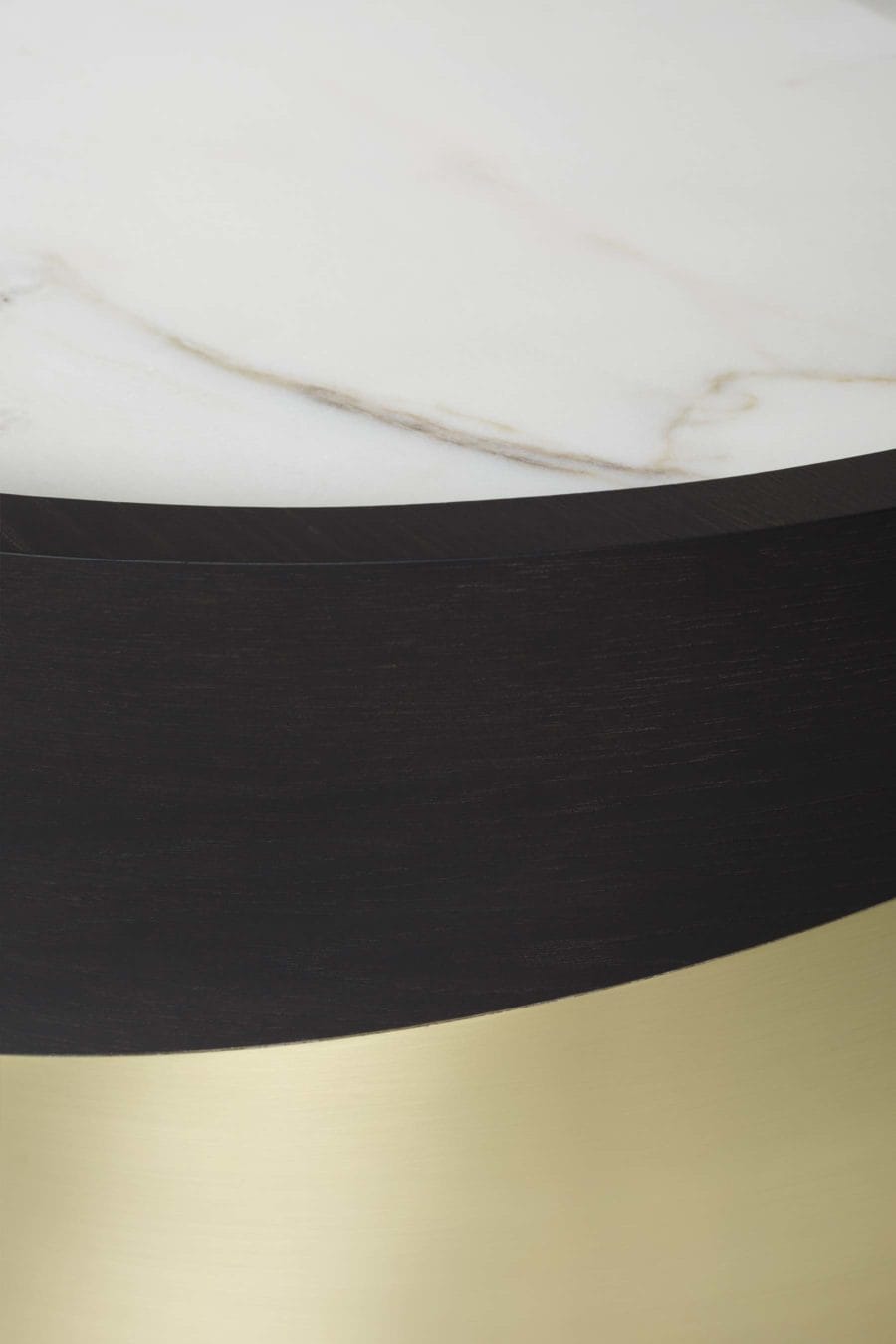 Ebony, ivory and gold notes