Minho puts a modern twist on the traditional chaise longue. With its strikingly curvaceous silhouette, it reveals inspiration from the Minho River.
The side table in black-stained American oak and the sumptuous dark red leather upholstery go together effortlessly. With a cushion in pearlescent faux fur, Minho is a great way to add a regal touch to your modern space.
W 195 cm · 76.8 in
D 95 cm · 37.5 in
H 55 cm · 21.7 in
WD107 American Oak; open-pore black stained; matt finish
ST043 Calacatta Viola marble; polished
M104427 Dark red high standard Italian leather
M100023 Pearl faux fur
This beautiful chaise is a simple twist to a classic design. One that will age beautifully with its sumptuous dark red Italian leather.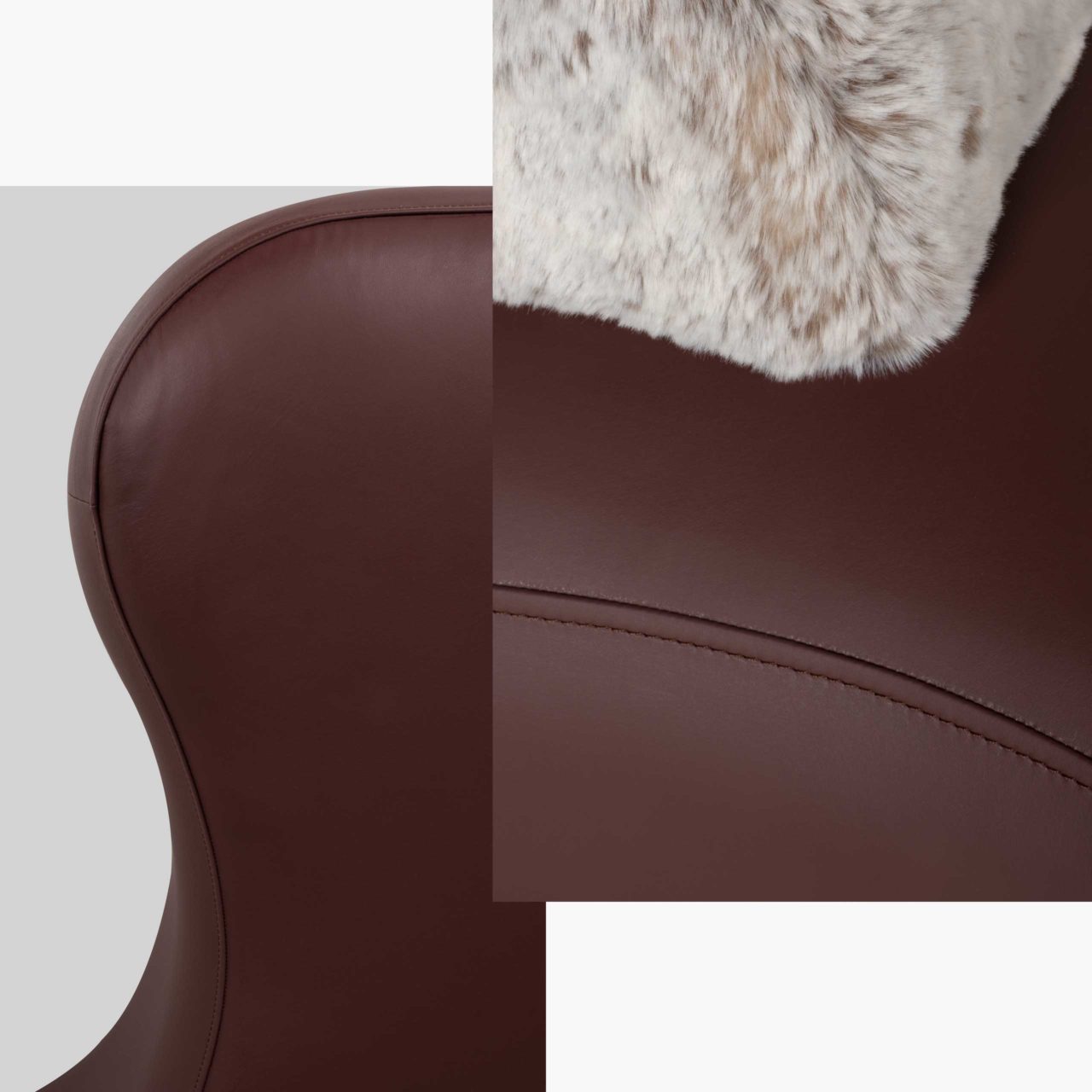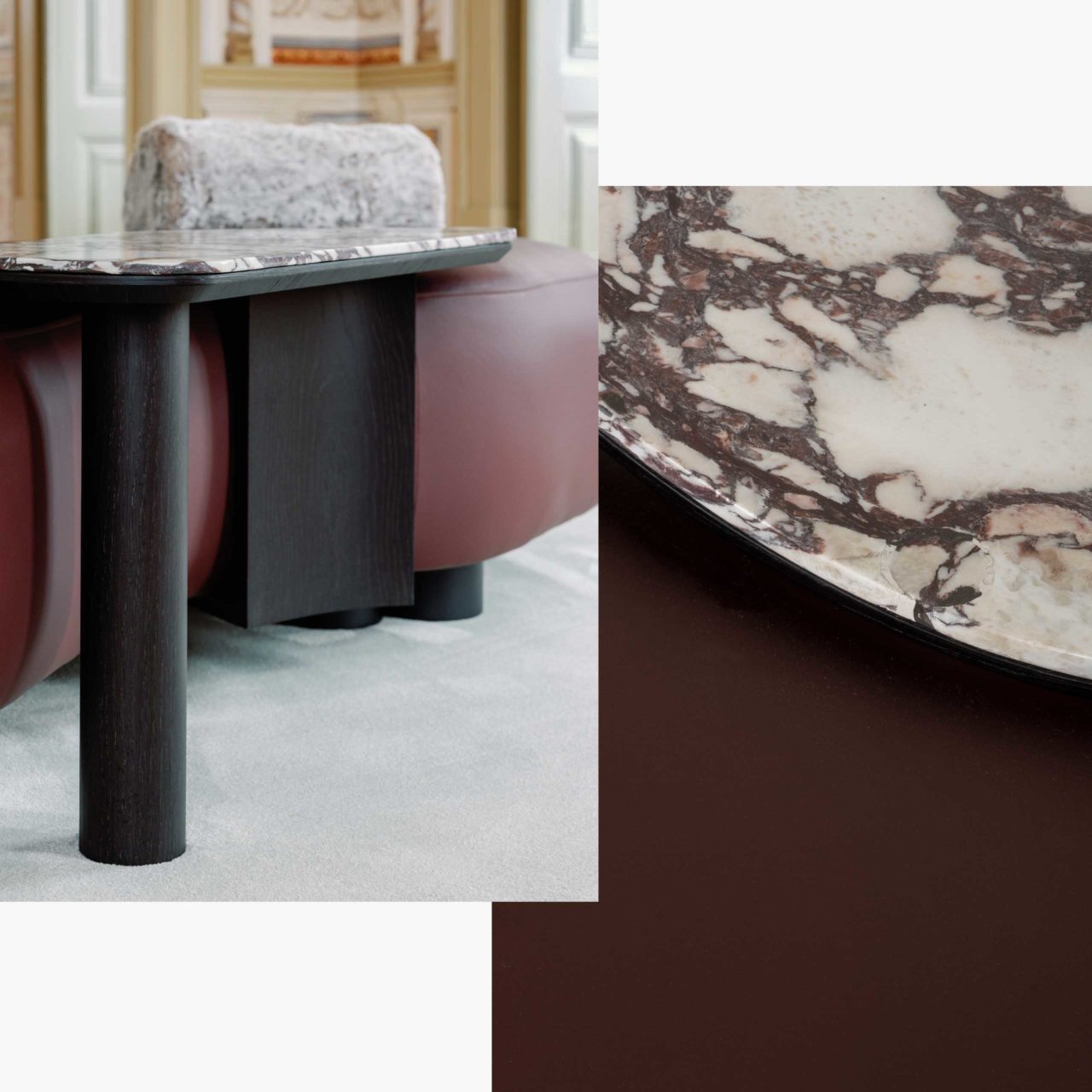 A design piece that is distinguished by the exclusive comfort and singular shape.