Minho puts a modern twist on the traditional chaise longue. With its strikingly curvaceous silhouette, it reveals inspiration from the Minho River. The walnut veneer side table and sumptuous red velvet upholstery pair effortlessly. A great way to add a regal touch to your modern space.
W 195 cm · 76,8 in
D 95 cm · 37,4 in
H 55 cm · 21,7 in
WD075 Walnut; natural colour; matt finish
M100388 Red cotton velvet
The tactile warmth of walnut veneer
Sumptuous red cotton velvet upholstery
This mix of contemporary and classic materials work effortlessly well together, to create a very stylish sofa for your living area.
Minho is available in a wide variety of materials and finishes. For more options please
enquire about this product
and we will be more than happy to assist you.
Available in blue cotton velvet upholstery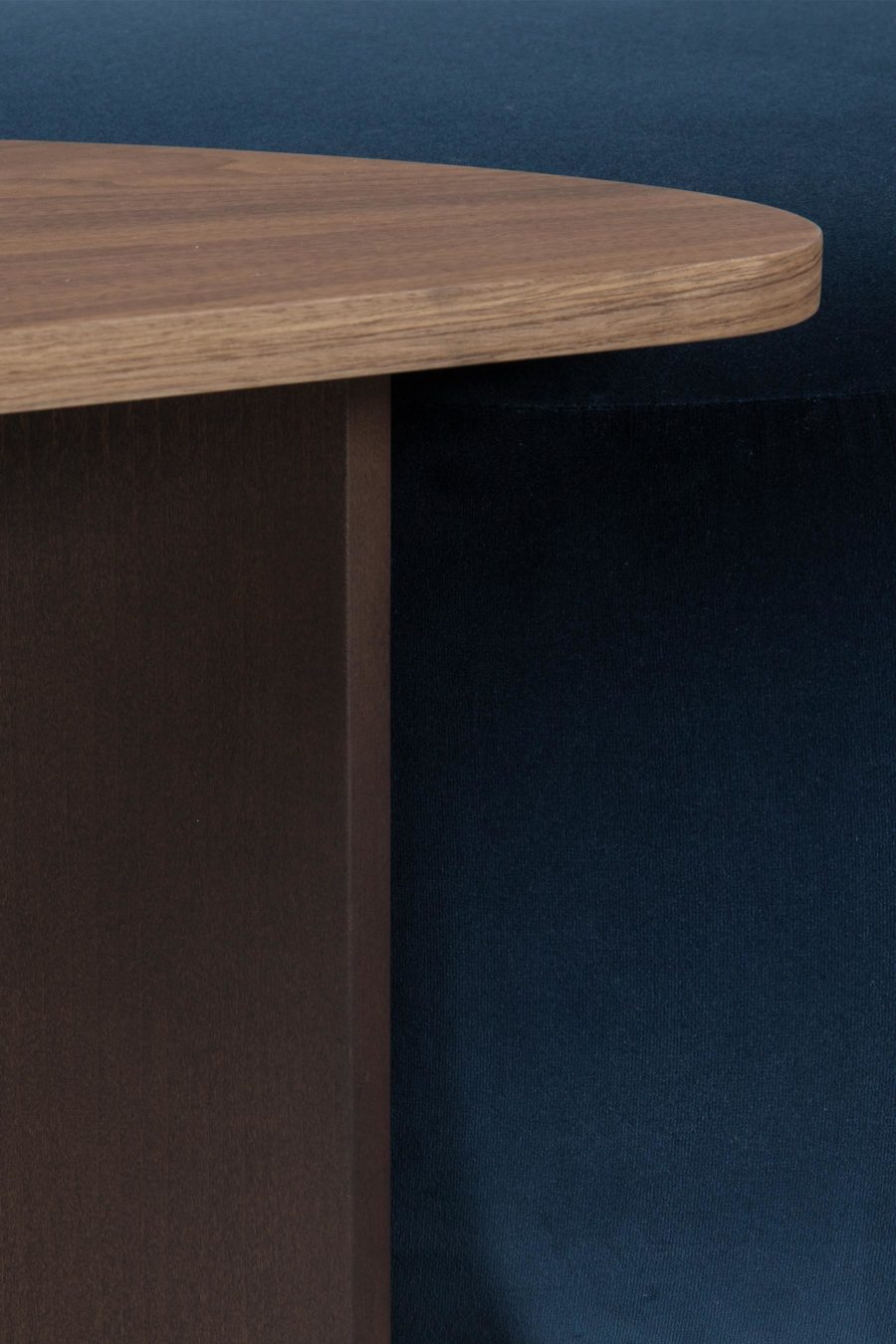 Walnut veneer with matt finish