Mary is anything but ordinary. Simplicity and comfort for relaxing moments, without forgetting that the small details make all the difference. Mary stool is handcrafted with premium Italian caramel leather and accents any room with its beautiful solid beech stiletto legs. The end caps of the legs and the footrest in brushed brass underline Mary's seductive features.
W 54 cm · 21,3 in
D 55 cm · 21,7 in
H 111 cm · 43,7 in
WD111 Beech; black stained; satin finish
ME030 Brushed brass; matt finish
M103422 Caramel high standard Italian leather
Premium and beautifully crafted Caramel Italian leather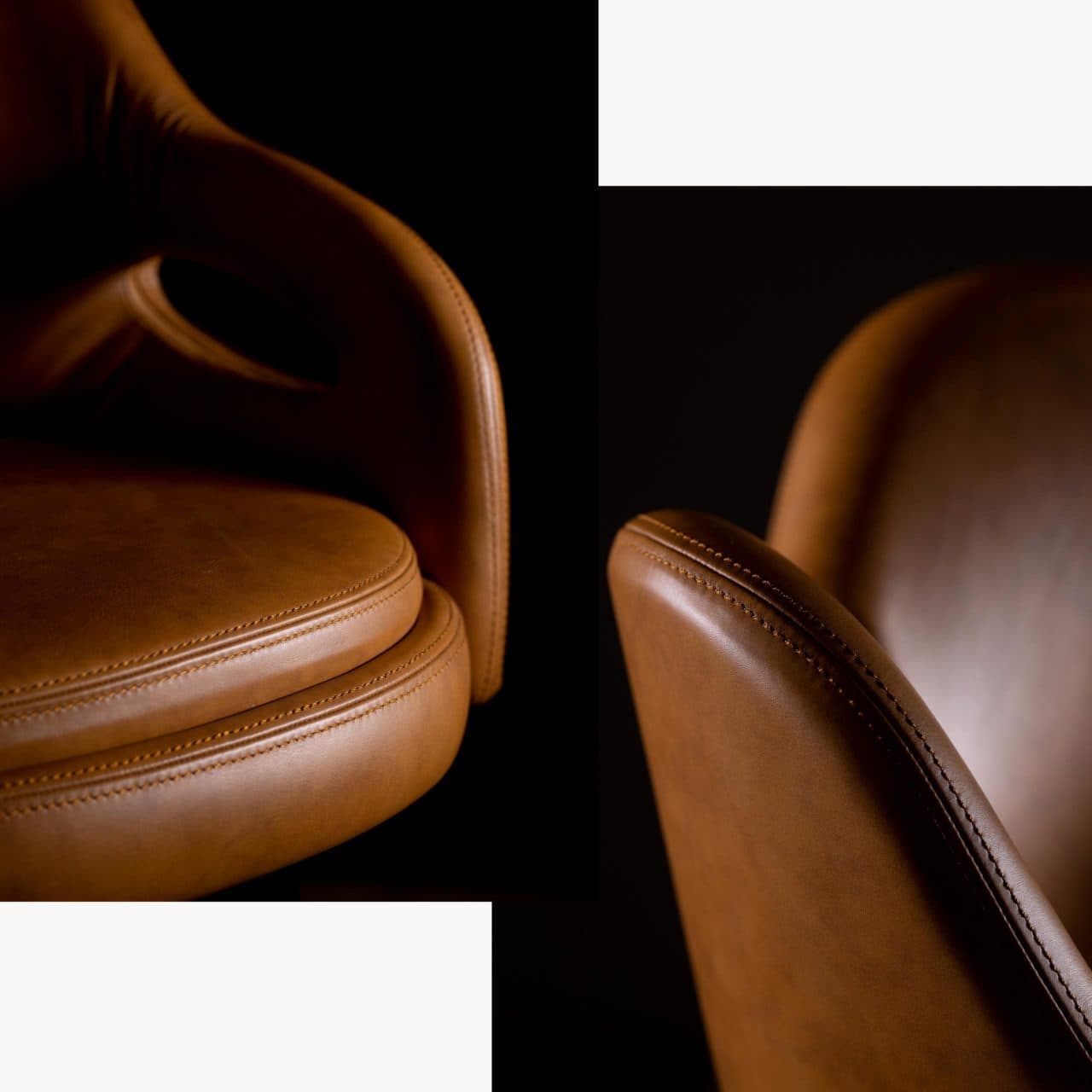 Exceptional craft with superior upholstery
Legs in solid beech, black stained with satin finish
Mary Stool is available in a wide variety of materials and finishes. For more options please
enquire about this product
and we will be more than happy to assist you.
Available in red premium Italian leather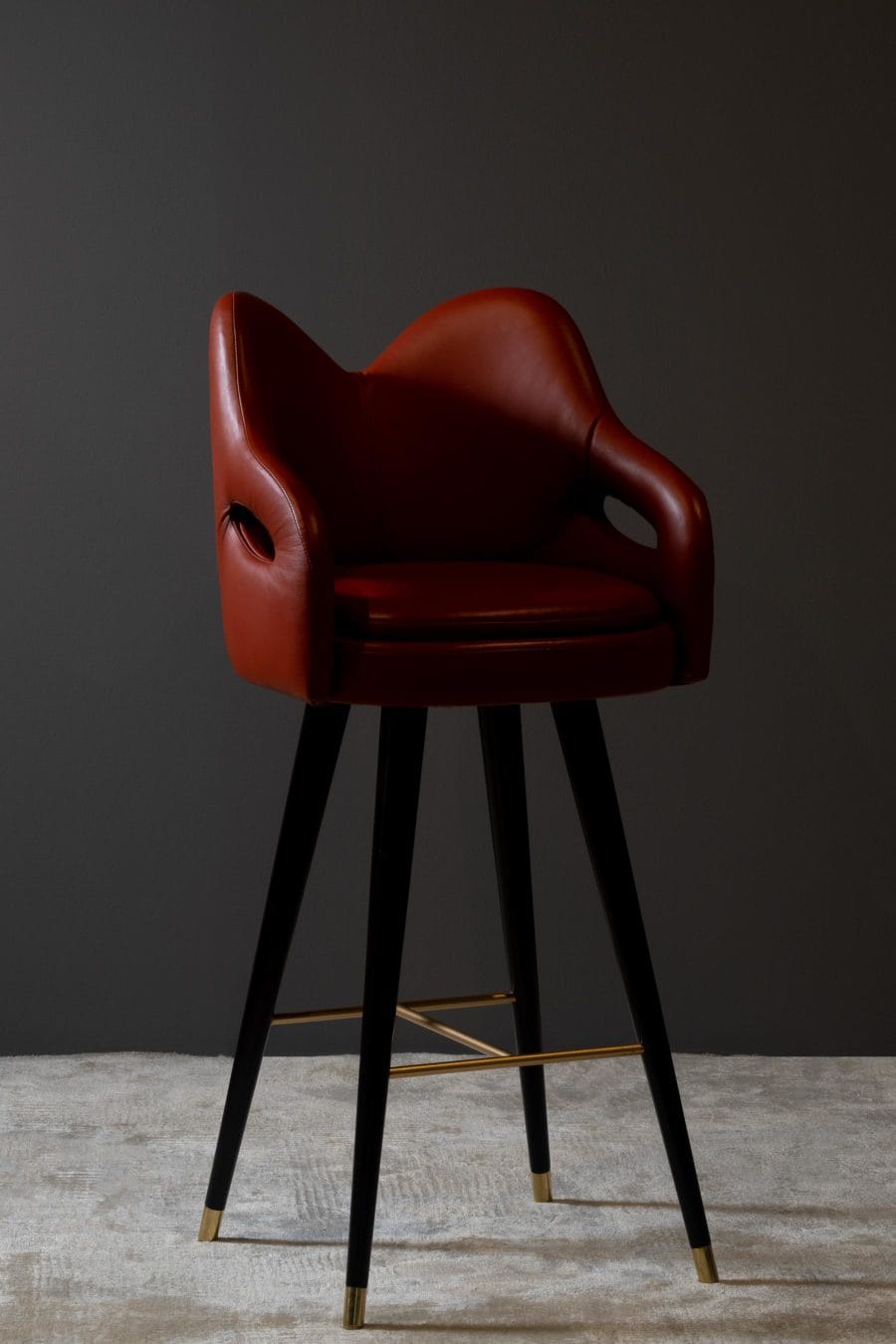 Legs in solid beech, dark brown stained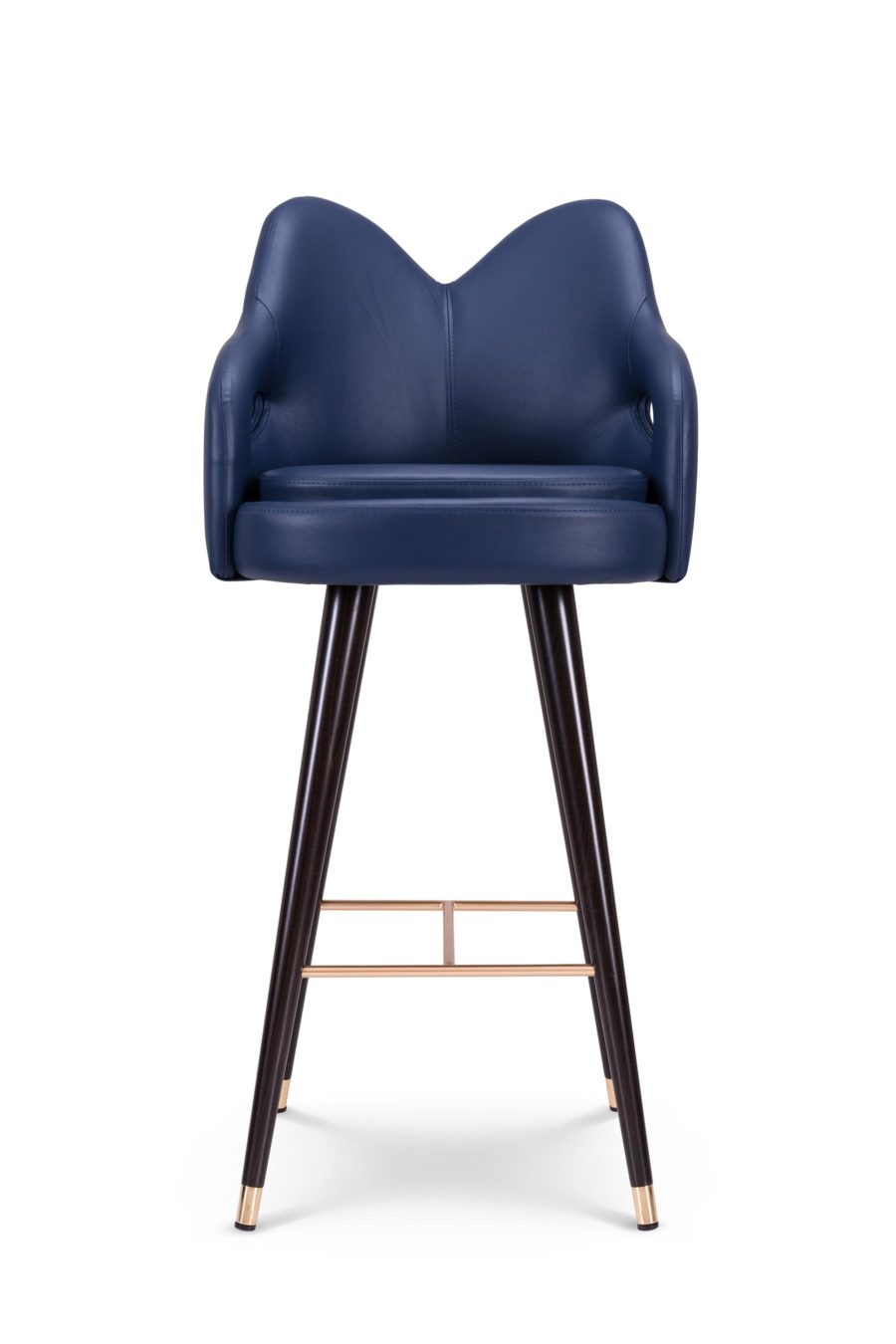 Available in navy blue high standard Italian leather
More richness and depth of color
Available in grey high standard Italian leather
Inner shell in black high standard Italian leather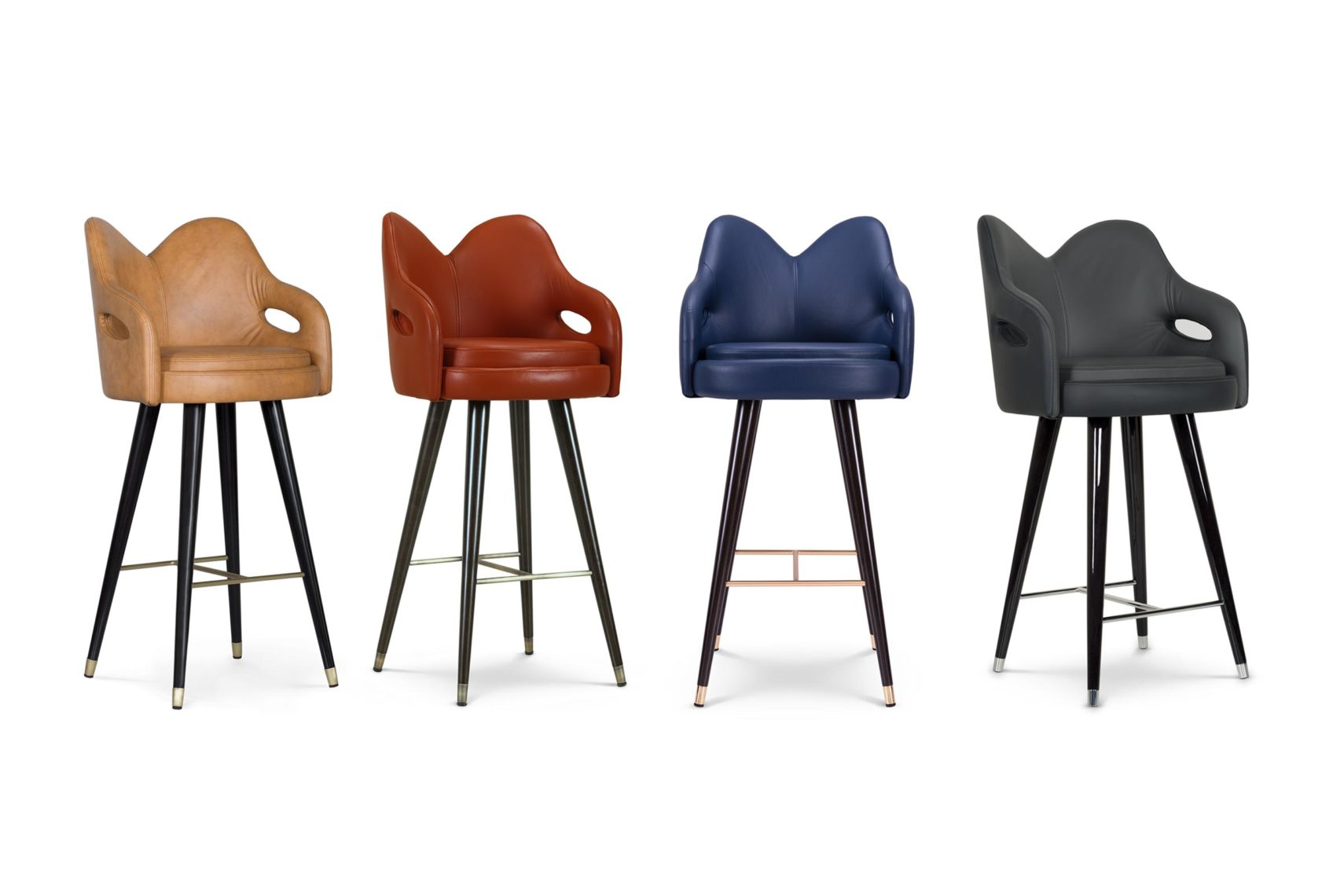 Unique chairs that set the tone for your interior space