Laurence was designed to meet the artistic need to reinvent the figure of the woman in the contemporary furniture scene.
We can follow its shape from the lower back to the stiletto legs or change perspective and discover another vivid contour. With its elegant and daring silhouette, this piece was conceived as a sensory trigger.
Upholstered in greyish-green nubuck velvet leather, Laurence stool is made by hand by highly skilled craftsmen and tailored entirely to your needs and preferences.
W 56 cm · 22 in
D 55 cm · 21,7 in
H 81 cm · 31,9 in
M103640 Greyish-green nubuck velvet leather
Greyish-green nubuck velvet
leather upholstery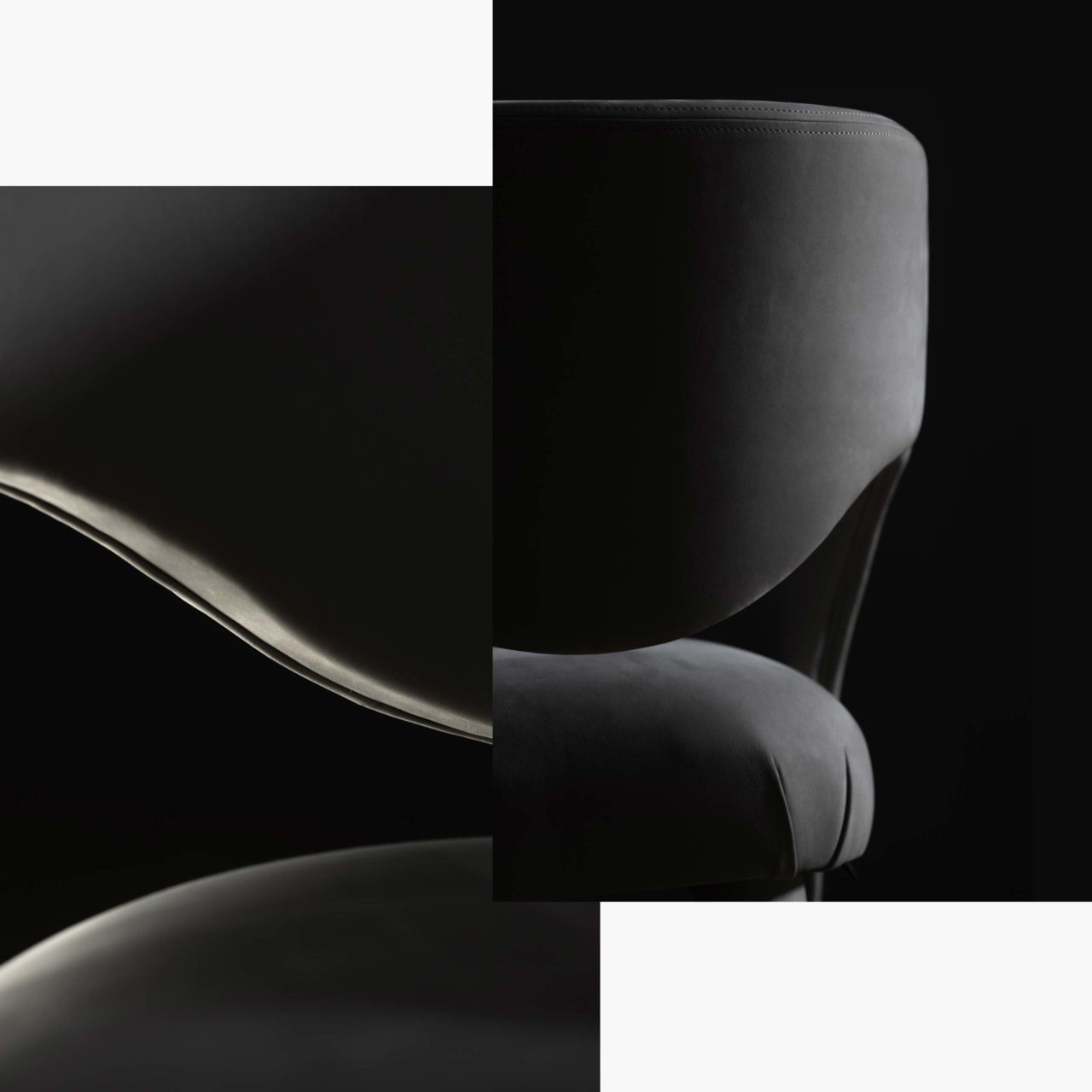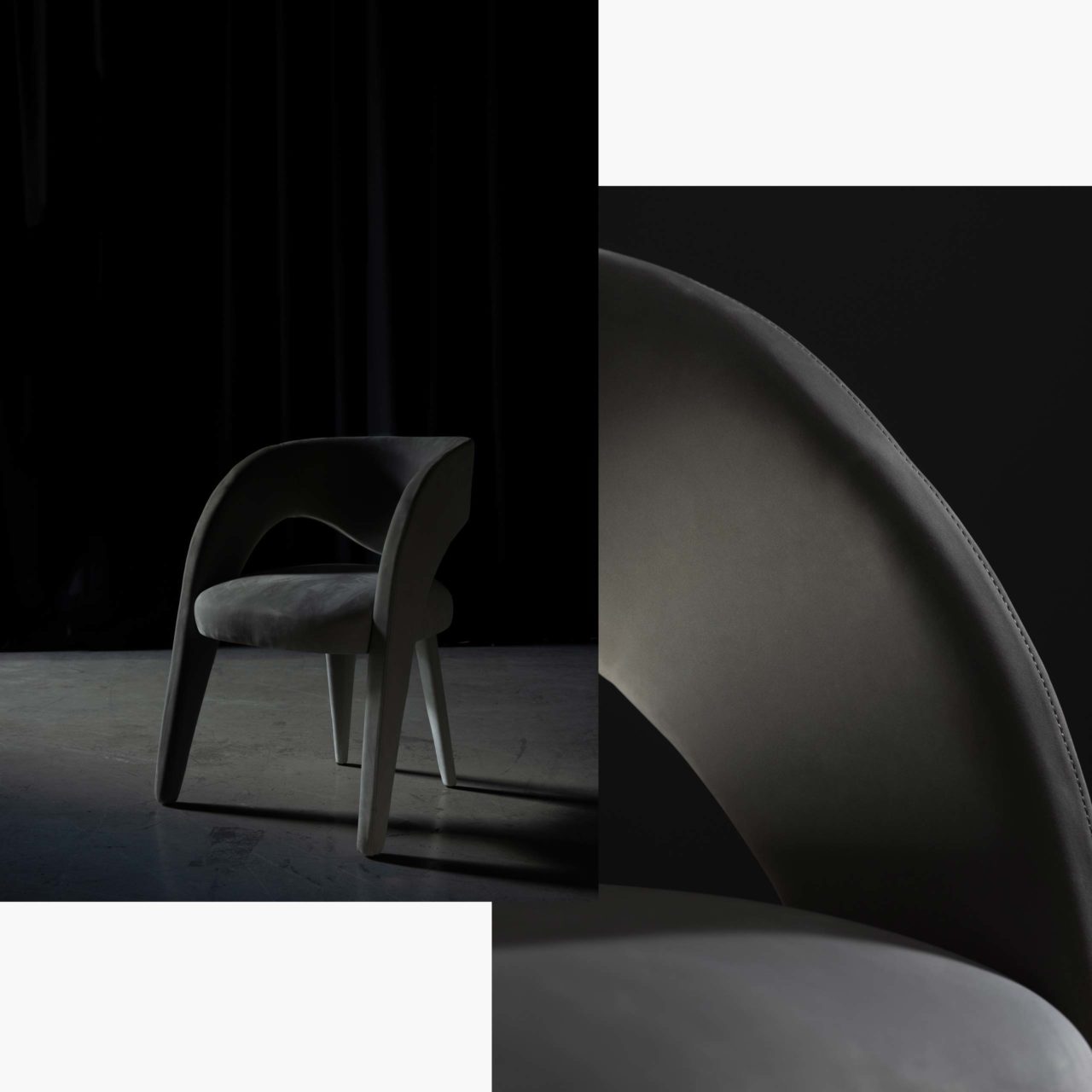 Laurence is an extremely comfortable chair with rounded arms, elegant curvy back and sleek design
Laurence chair is entirely handmade by highly skilled artisans and totally customized  to your needs and preferences.
Laurence is available in a wide variety of materials and finishes. For more options please
enquire about this product
and we will be more than happy to assist you.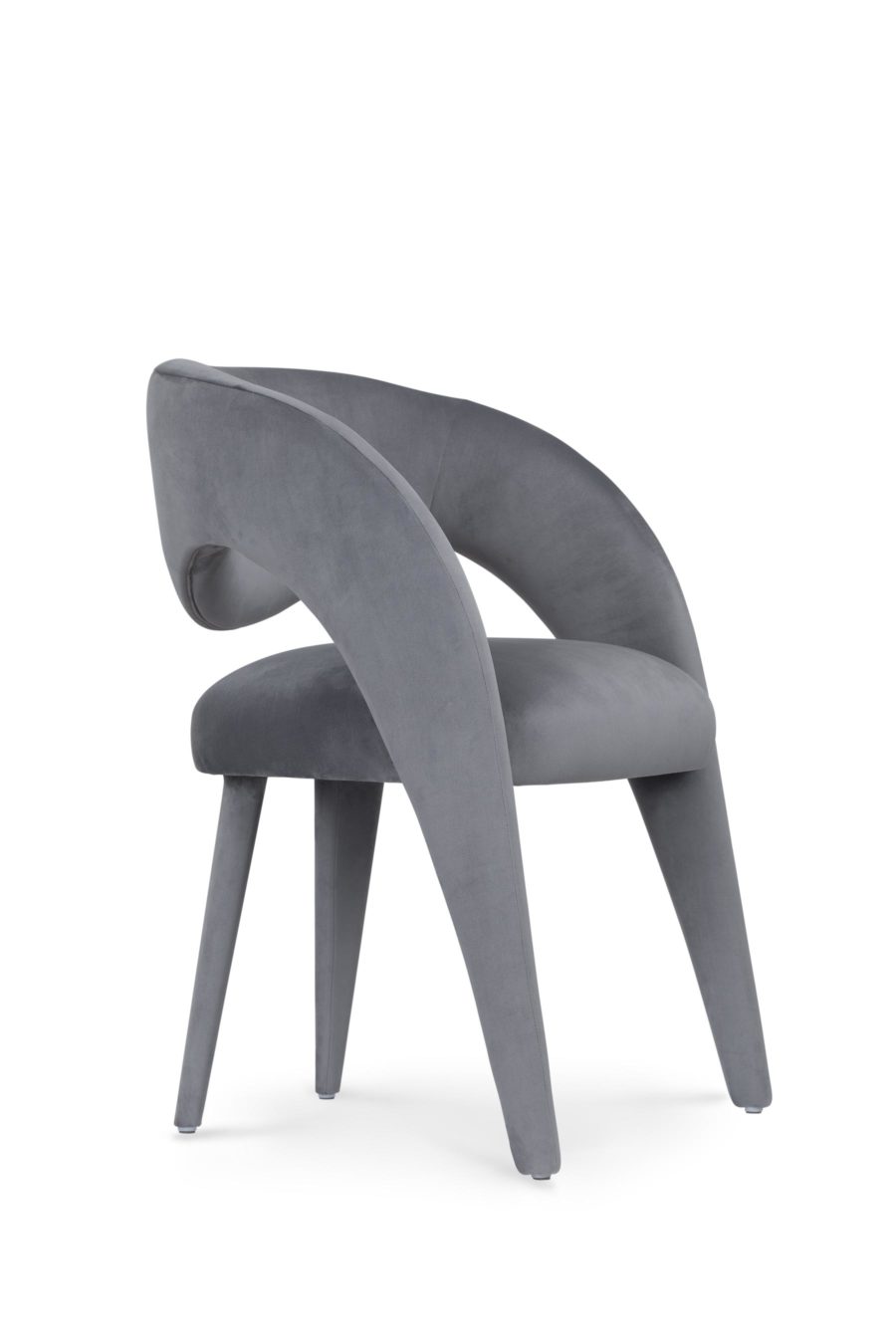 Upholstered in grey technical fabric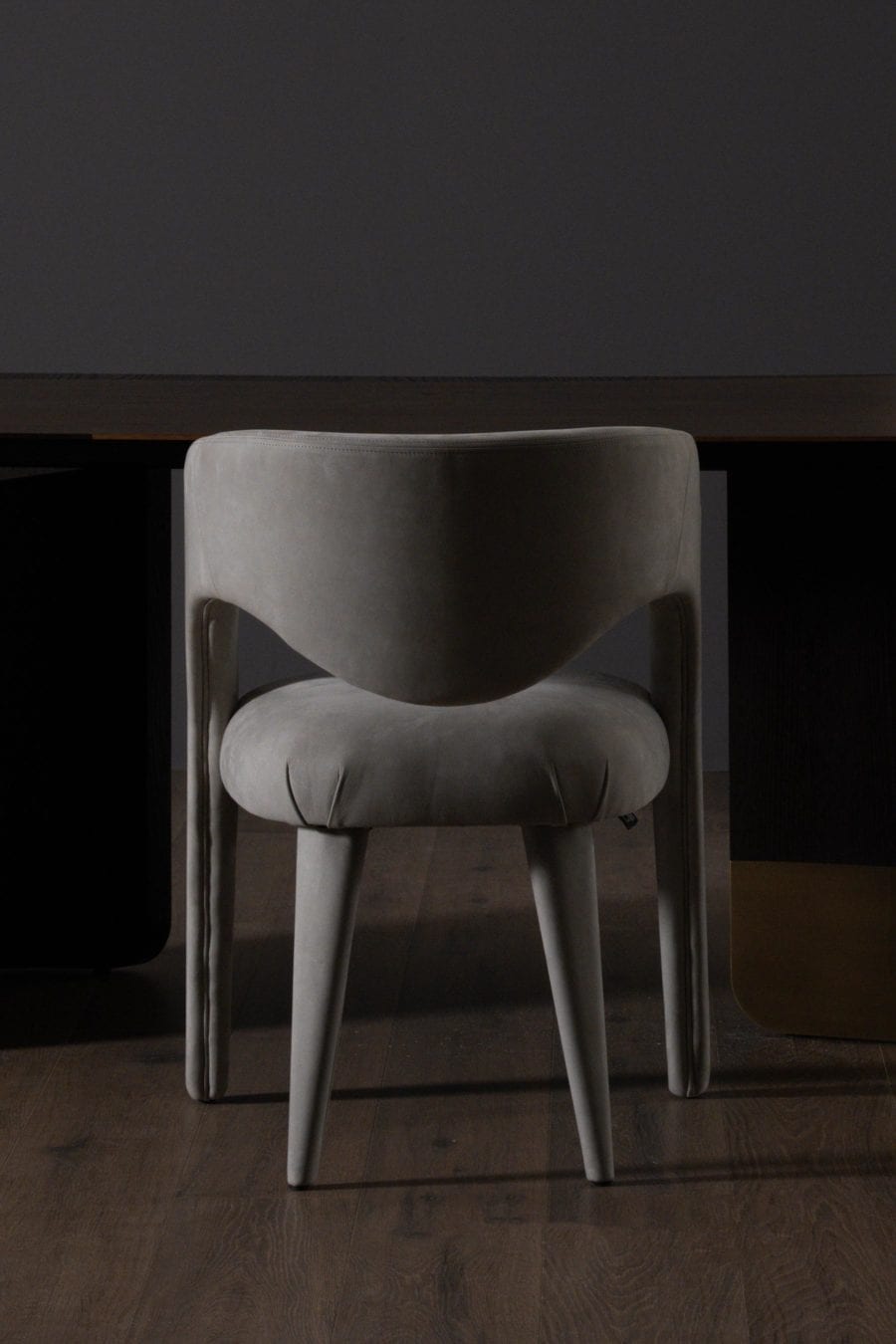 Designed to cater for all spaces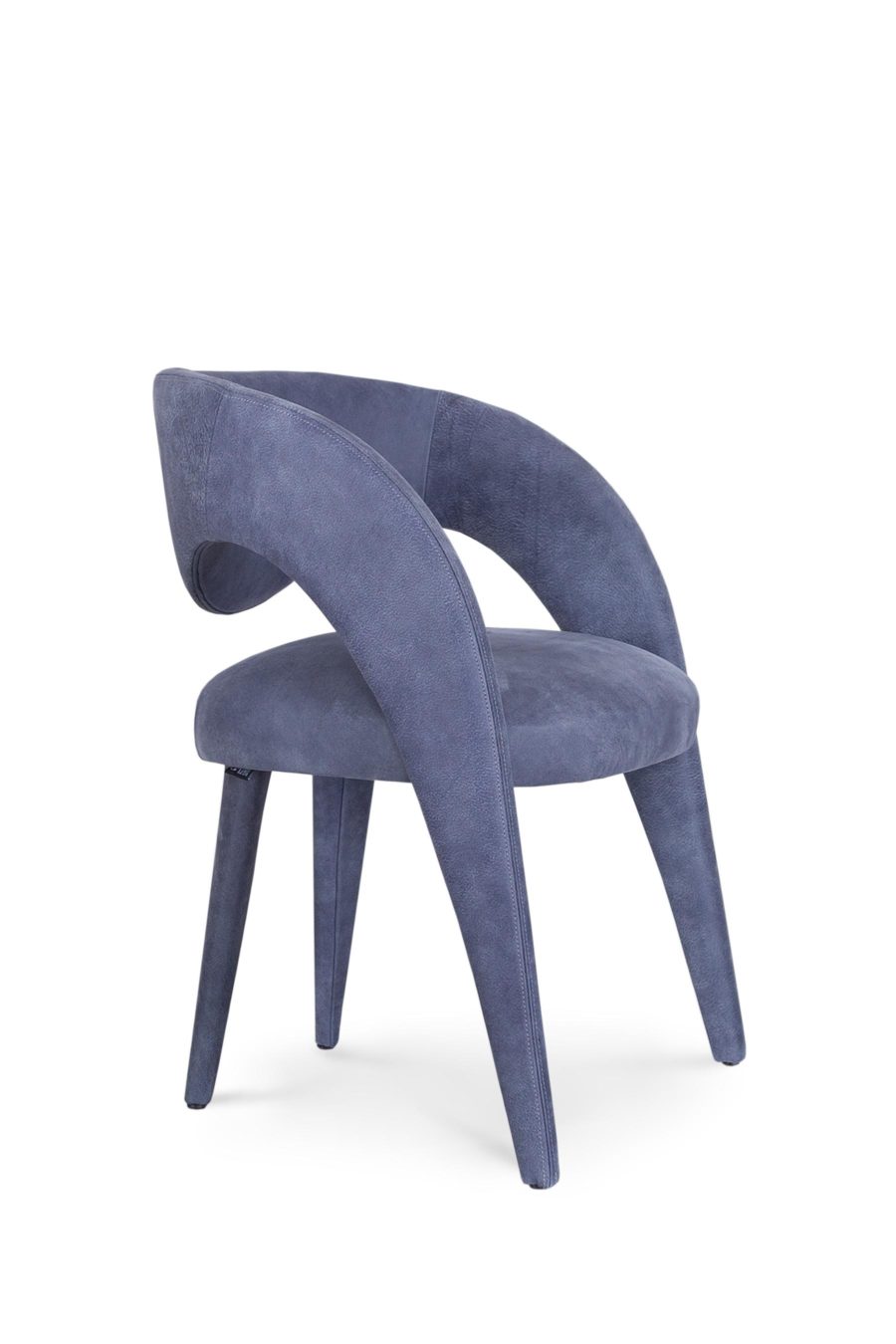 Upholstered in blue high standard Italian leather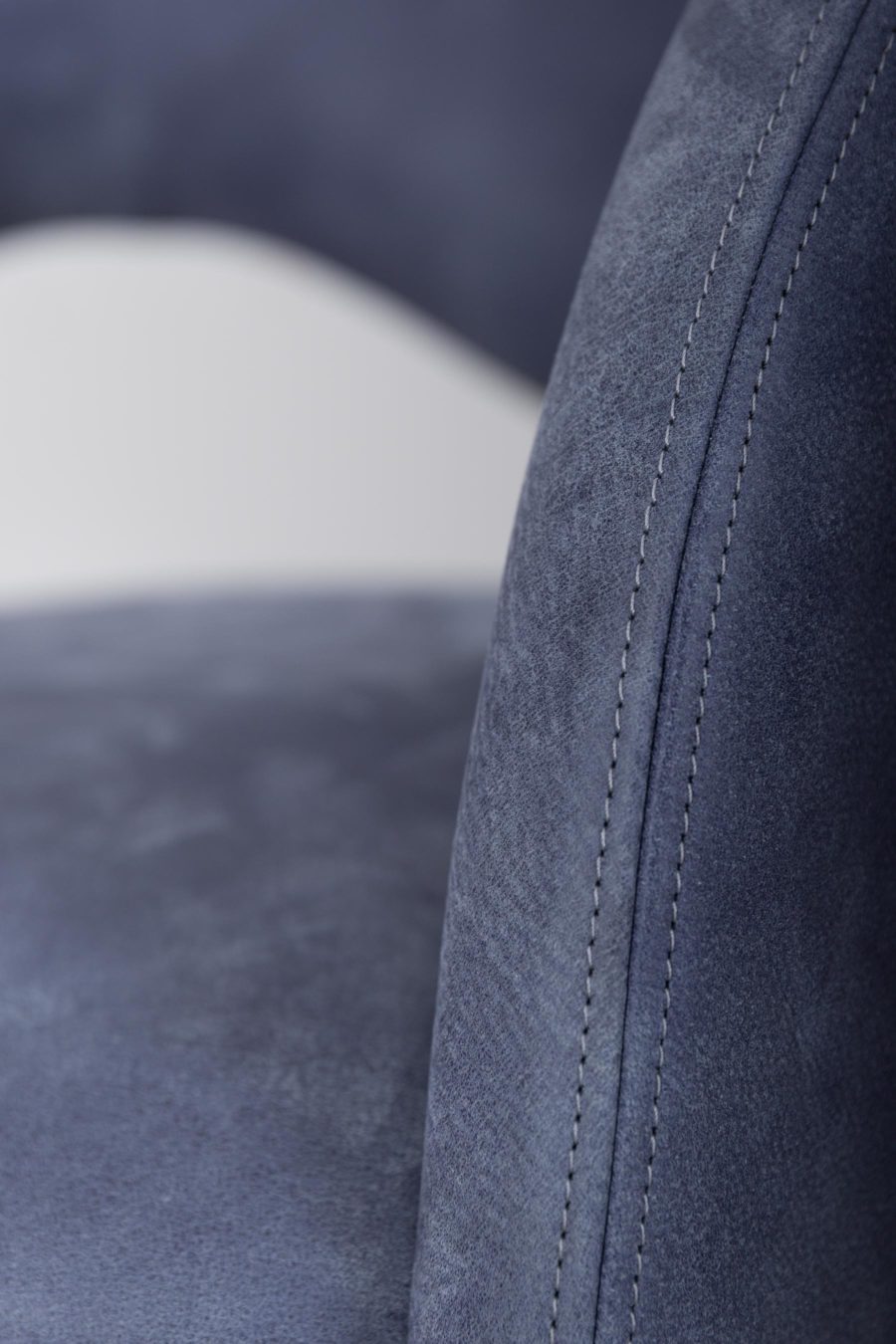 Perfect leather stitching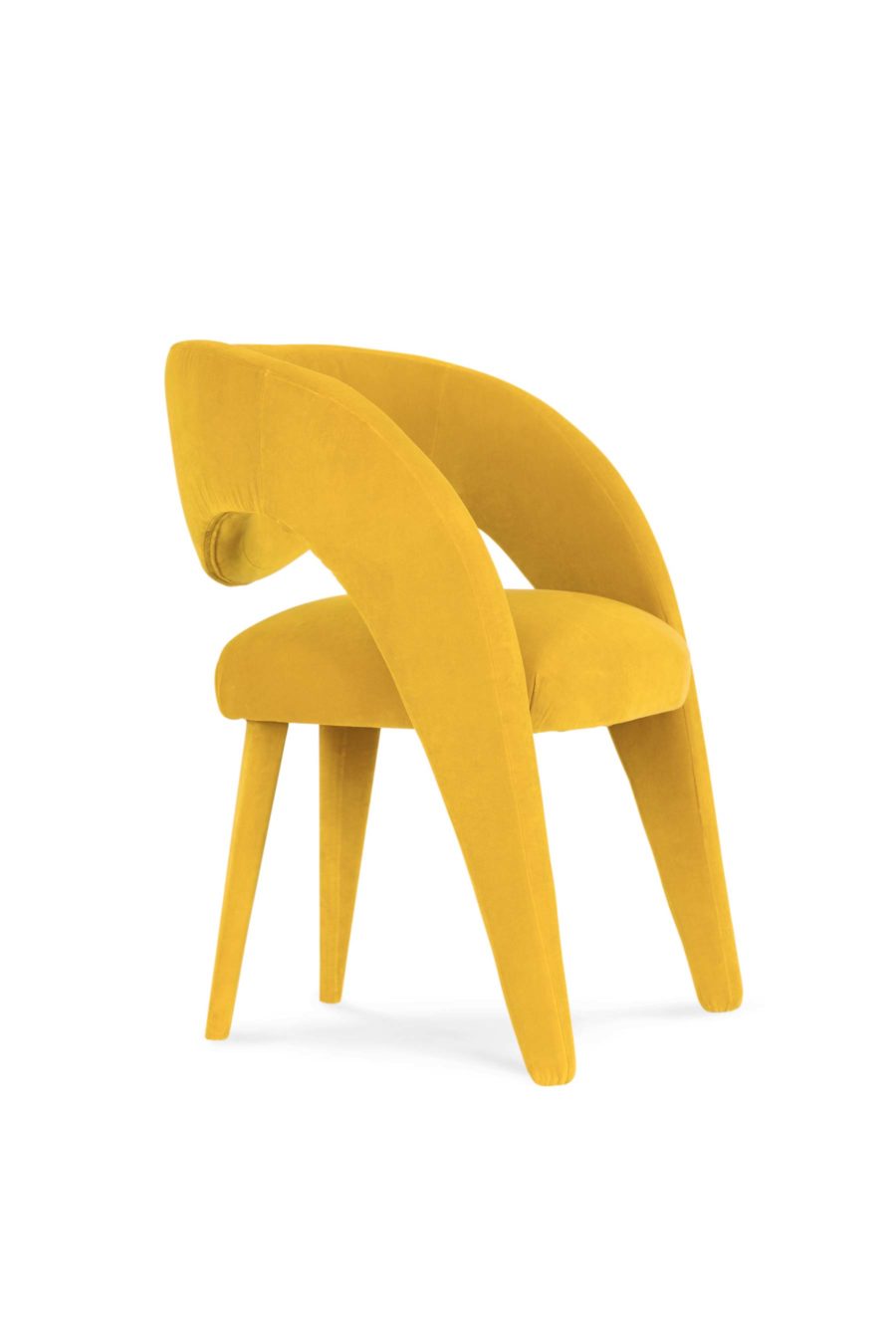 Upholstered in yellow cotton velvet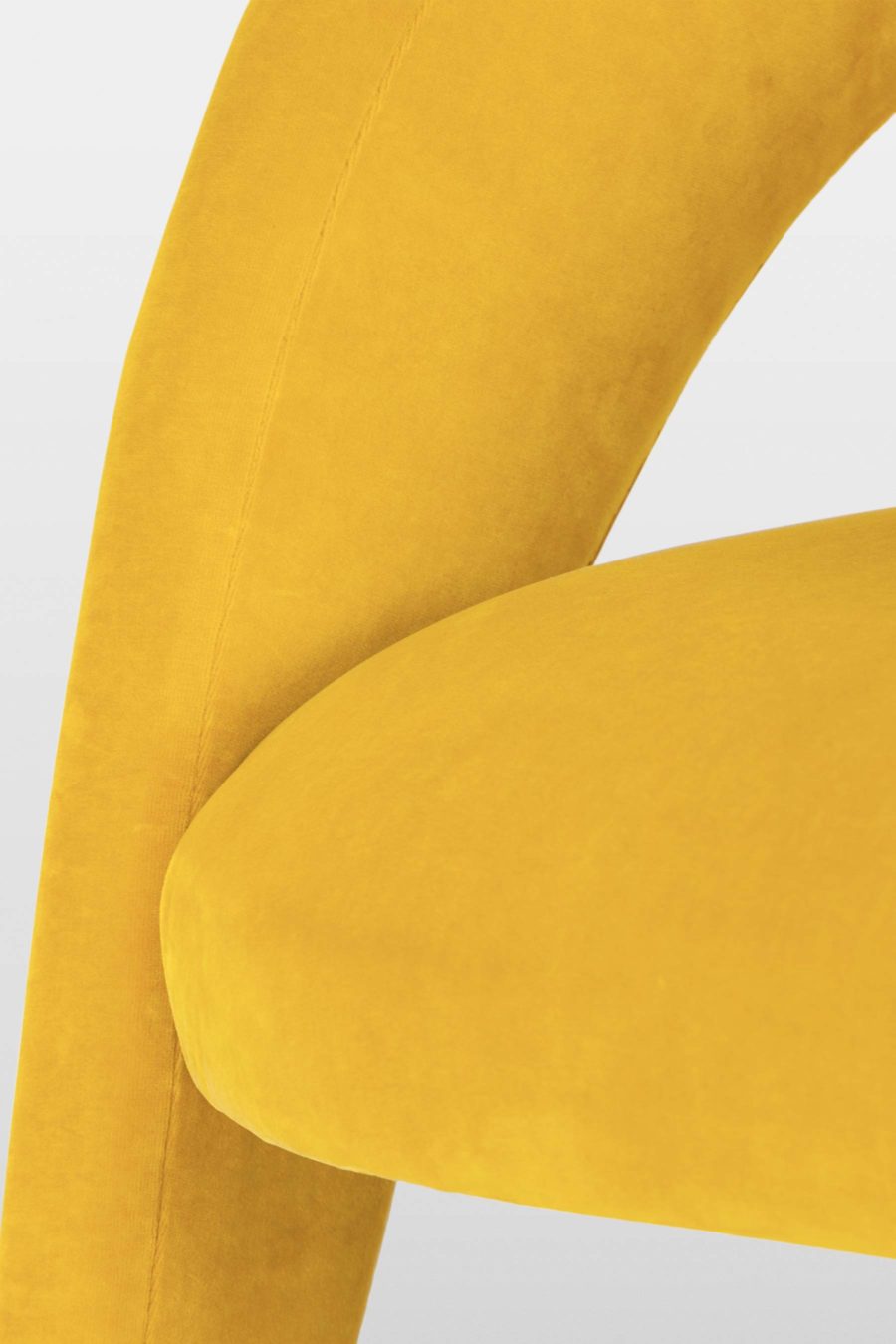 Visually appealing and structurally sound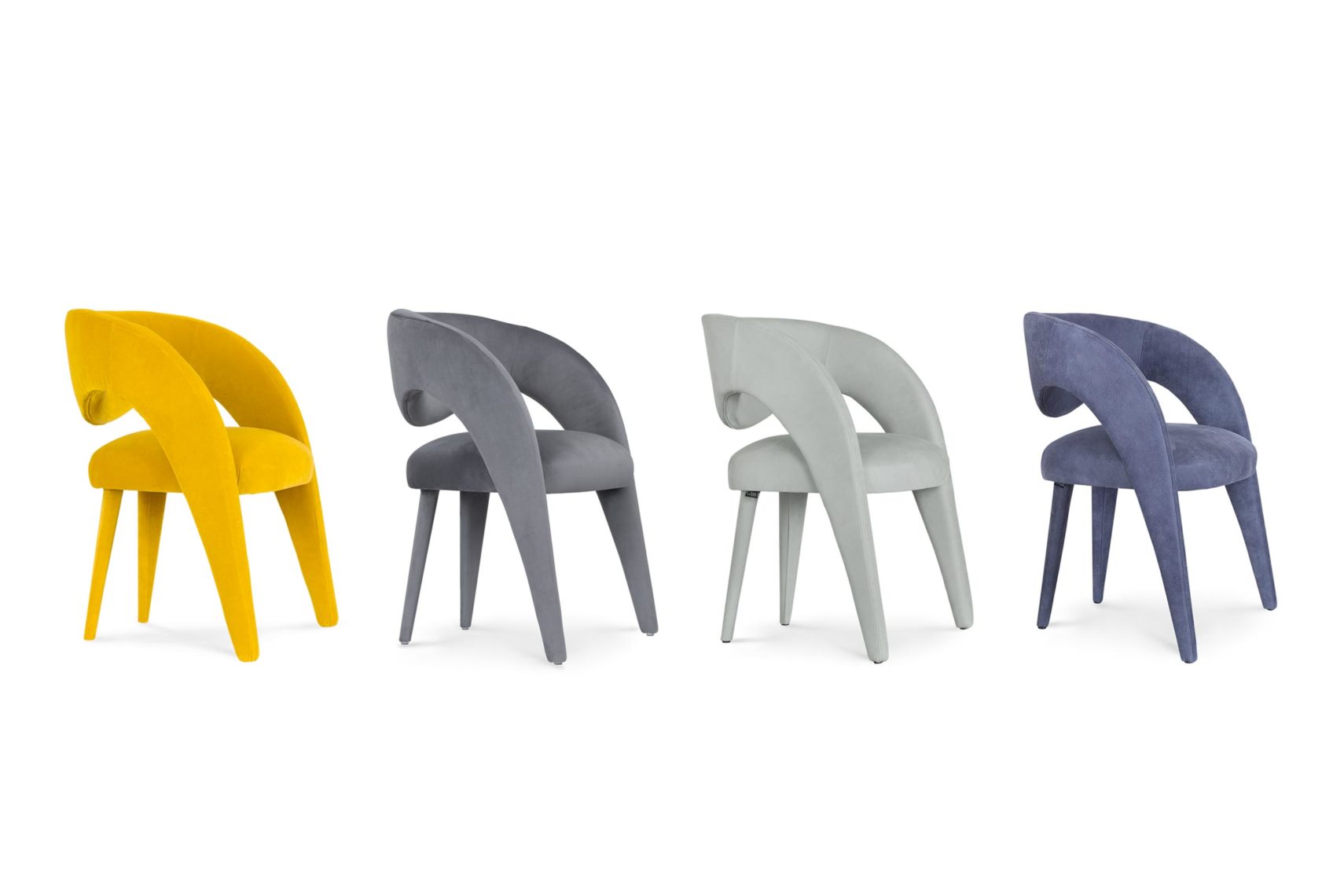 Laurence chairs are the perfect blend of style and comfort.