The harmonious silhouette of Galapinhos is upholstered in caramel-coloured nubuck leather and brings glamour to any modern living room. Just like the stunning natural landscape of Galapinhos Beach, this sofa shows that beauty can be found in even the simplest, most raw, and pure features. A timeless elegance embodied by the soft and warm leather texture.
W 319 cm · 125,6 in
D 158 cm · 62,2 in
H 80 cm · 31,5 in
M103641 Caramel nubuck velvet leather
WD107 American oak; open-pore black stained; matt finish
Caramel nubuck velvet leather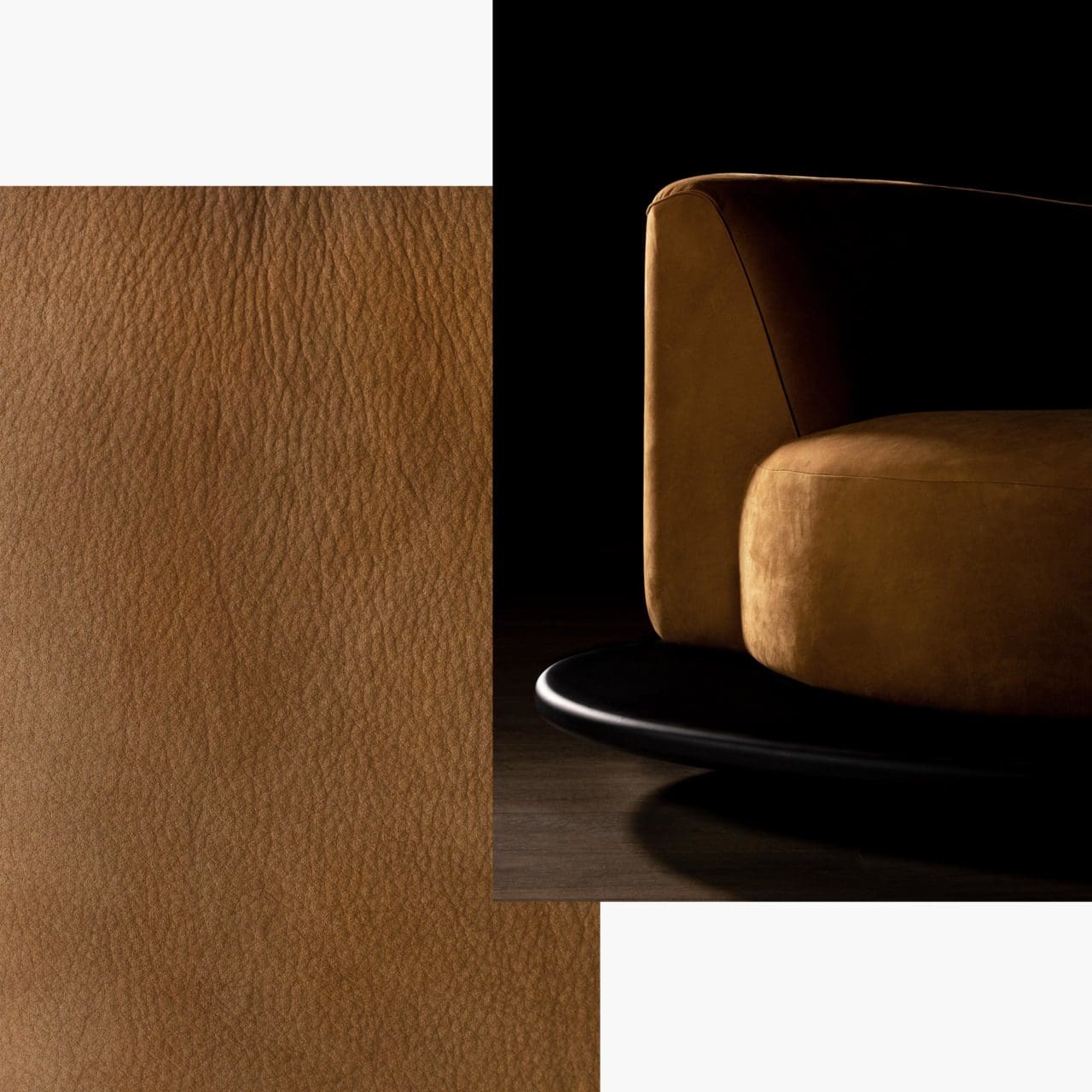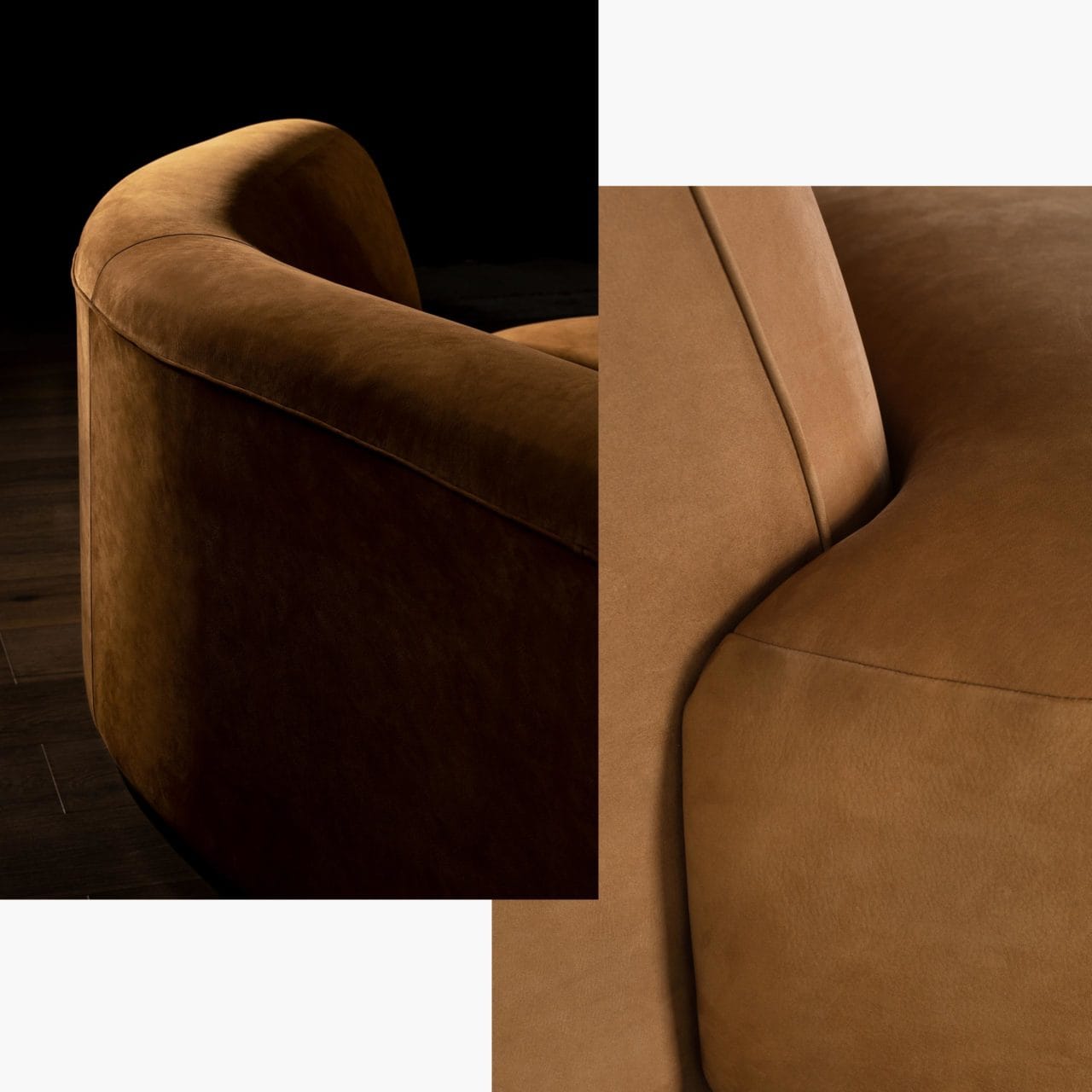 Timeless elegance epitomized by its soft and warm leather texture
Features meticulous upholstery, and specially treated top grade genuine nubuck velvet leather.
Watch the video
·
Discover more about Galapinhos
Galapinhos is available in a wide variety of materials and finishes. For more options please
enquire about this product
and we will be more than happy to assist you.
Available in different widths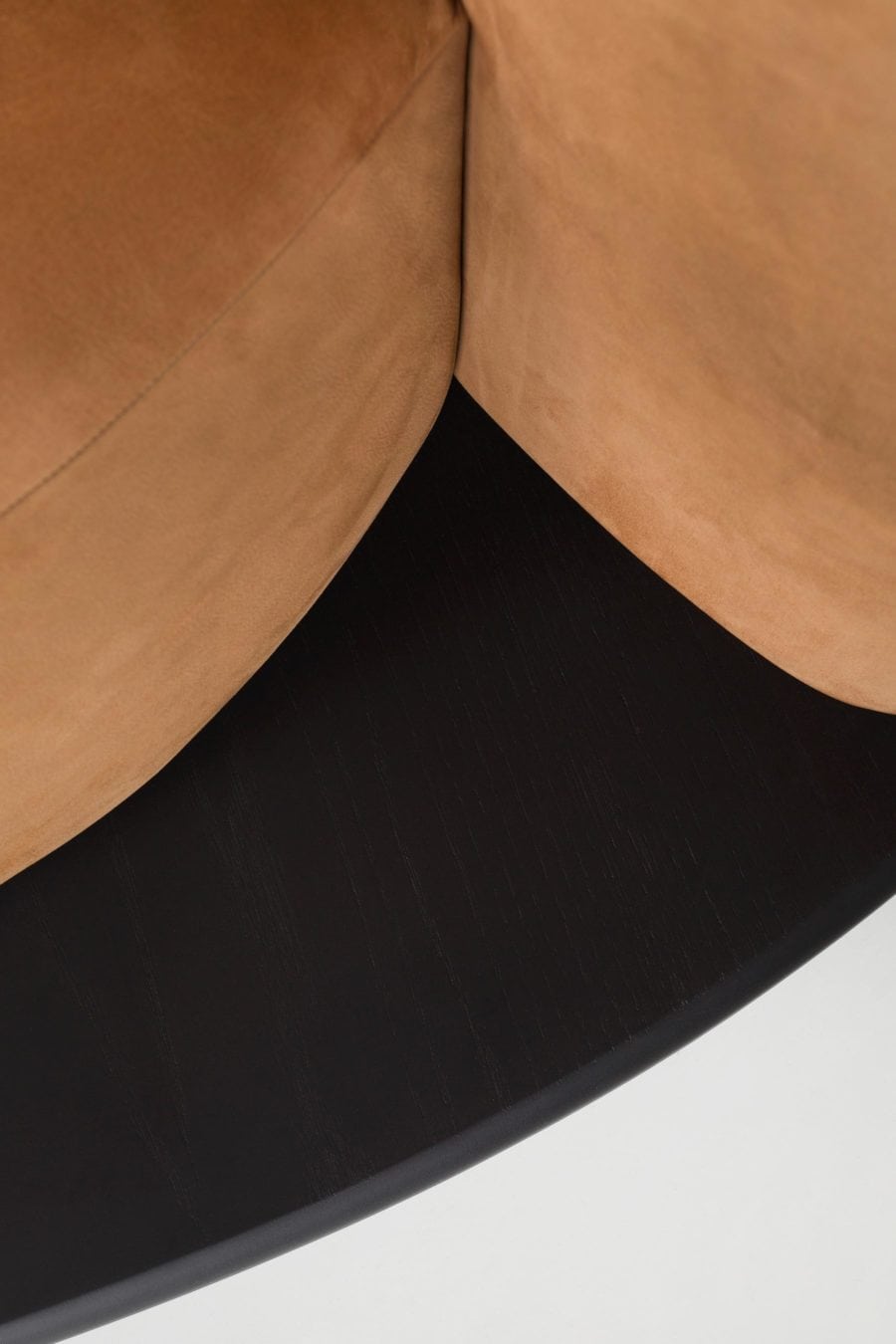 Base in American oak veneer, open-pore black stained with matt finish