Foice mixes the old with the new. The Neolithic age with a contemporary touch. The contrast between the Calacatta Bianco marble and the satin black wooden leg is impressive at first glance. The metal fittings in dark oxidised brass emphasise the subtle grain of the marble.
H 50 cm · 19,7 in
Ø
40 cm · 15,7 in
FI007 Black lacquer; satin finish
ST027 Calacatta Bianco marble; matt finish
ME026 Dark oxidised brass; high-gloss finish
Calacatta Bianco marble with gorgeous oxidised brass details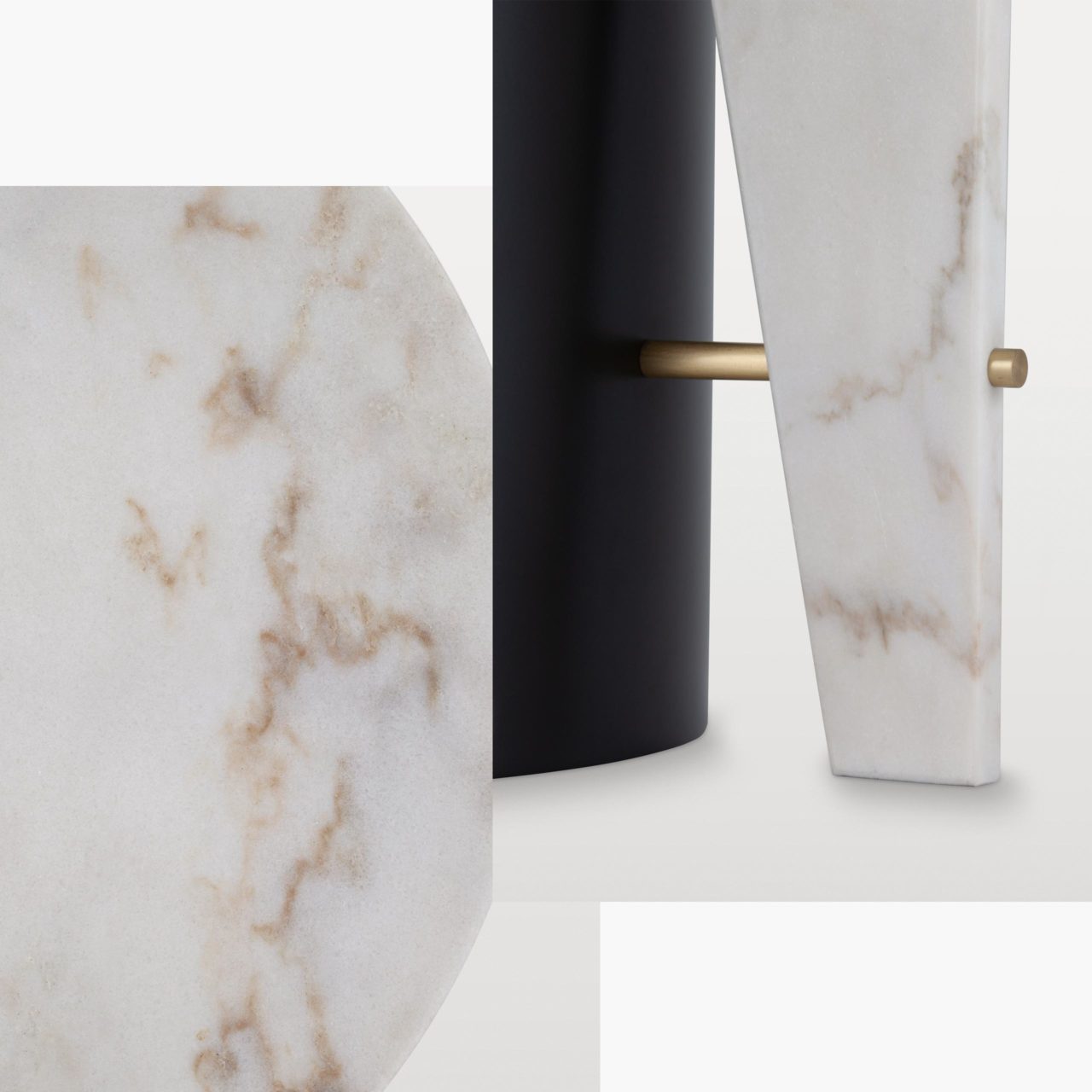 Semicircular leg lacquered in satin black
The white colour and subtle veining of the marble along with its sleek design, gives the Foice low table, an elegant and refined character.