With its very feminine character, this dining table is a tribute to Antónia Adelaide Ferreira. A symbol of altruism, entrepreneurship, and generosity, "Ferreirinha" was a businesswoman who built an empire in a time and place that was made for men. The combination between the majestic Calacatta Bianco marble and the two long and elegant brushed brass legs is a manifesto of strength and generosity, just like its spirit.
H 75 cm · 29,5 in
Ø
170 cm · 66,9 in
ST008 Calacatta Bianco marble; polished
ME006 Brushed brass; high-gloss finish
Long and elegant brushed brass legs in a pure contrast with the delicate amber & golden notes veining of the Calacatta Bianco marble.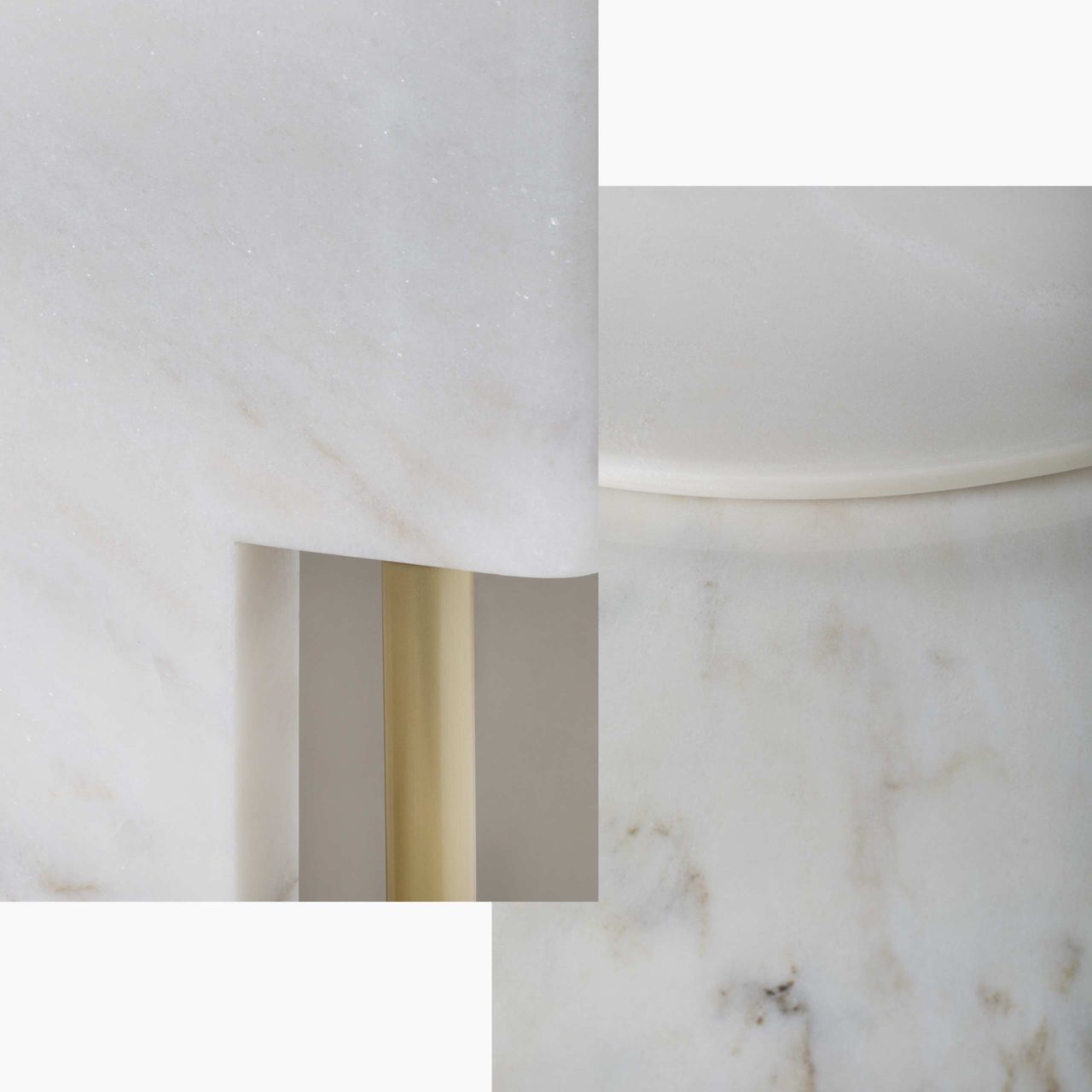 Its ivory white hue, along with beautiful grey veins running through it, keeps reminding us of the beauty of the classics.