Rendering the silhouette of a small Portuguese village, Dornes, this side table is a representation of the stunning landscapes and historical heritage of our planet. With its organic shape, Dornes presents a curious design. The combination of oak root veneer and oxidised brass gives this piece of furniture a light, natural look.
W 46 cm · 18,1 in
D 45 cm · 17,7 in
H 45 cm · 17,7 in
ME007 Oxidised brass; high-gloss finish
WD106 Oak root; natural colour; satin finish
The one of a kind oak root veneer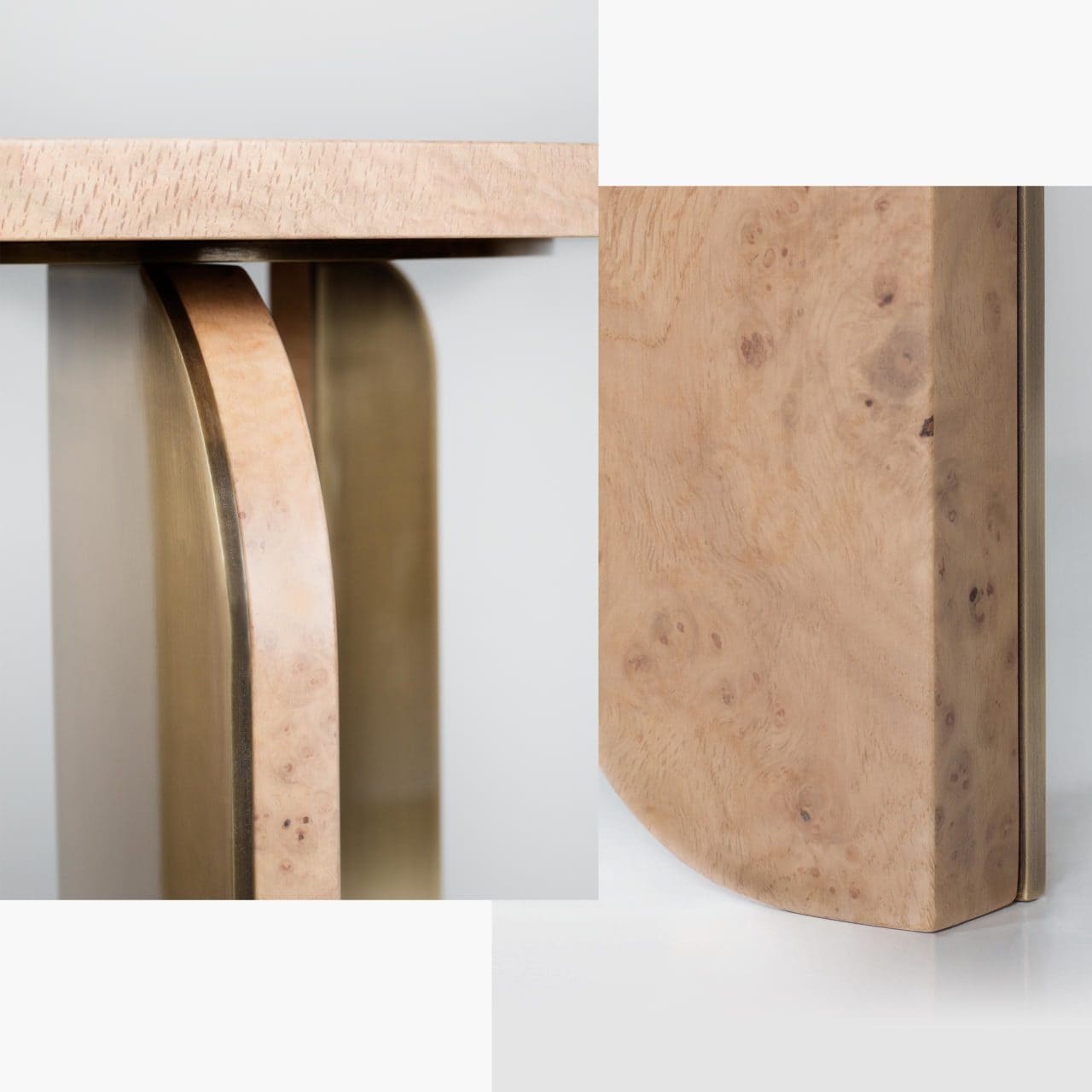 Leg details in oxidised brass
Dornes materializes a unique natural texture applied in an unexpected design shape.