Inspired by Lisbon's historic quarter, this beautiful piece exceeds all expectations. With its striking lines, elegant silhouettes and premium composition, it is a tribute to artistic life, bohemian nights and the Lisbon way of life.
A sophisticated statement piece that can be combined with a variety of interior styles. It seduces with its wooden base upholstered in dark red Italian leather and its electrifying granite top from Patagonia.
W 170 cm · 66,9 in
D 49 cm · 19,3 in
H 78 cm · 30,7 in
ST042 Patagonia granite; polished
FI007 Black lacquer; satin finish
FI073 Champagne bronze powder; high-gloss finish
M103198 Dark red premium Italian leather
EL001 LED light strip
Semicircular wooden base upholstered in dark red premium Italian leather topped with the stunning Patagonia granite
When enhanced with LED backlighting, the result is truly mesmerising.
Chiado table celebrates a unique natural stone that undoubtedly will accent any decor with its natural artistic expression.
Chiado is available in a wide variety of materials and finishes. For more options please
enquire about this product
and we will be more than happy to assist you.
Semicircular wooden base upholstered in light blue premium Italian leather
Table top in the exotic oak root wood veneer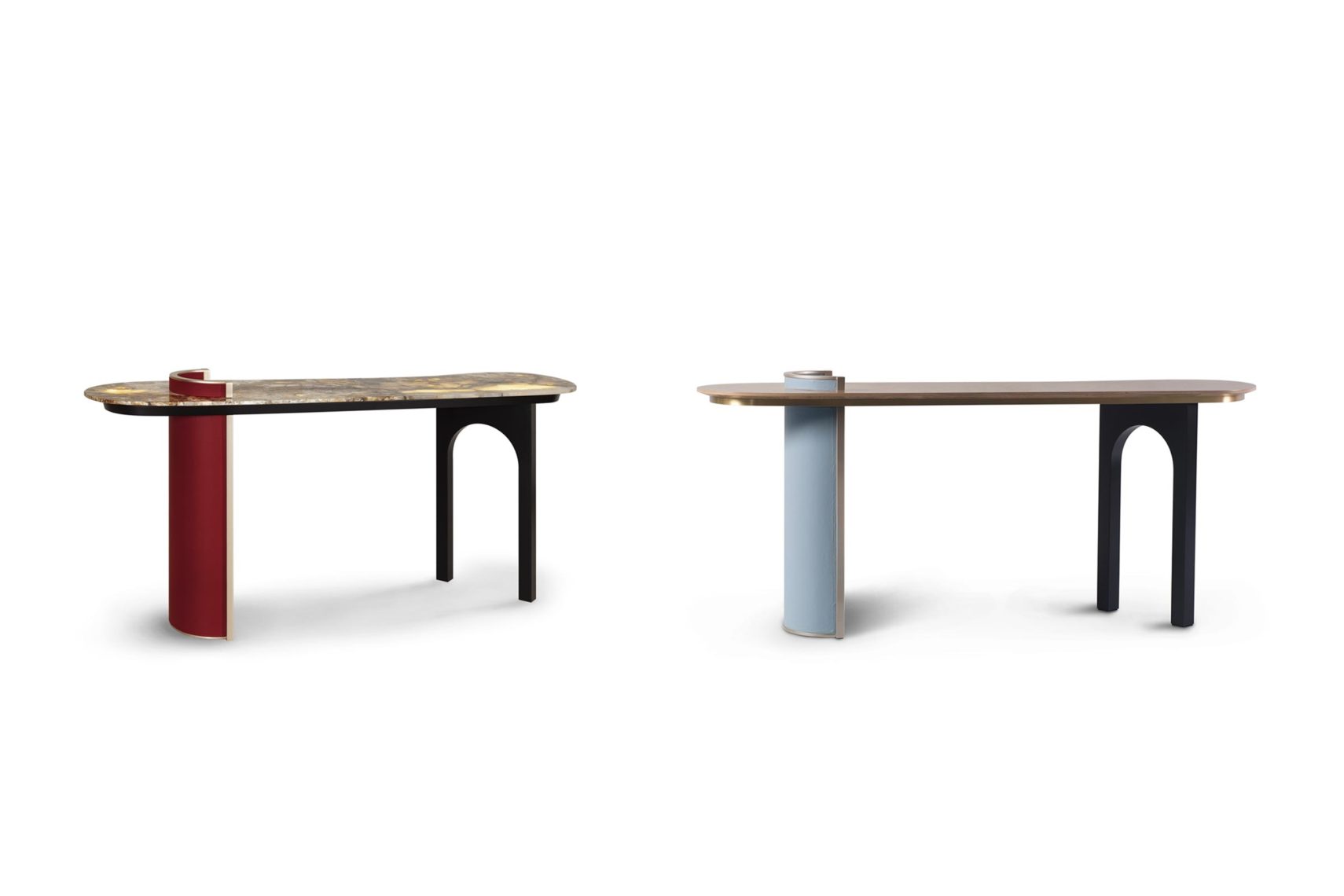 Chiado tables make a sophisticated statement that work with a variety of interior design styles.