W 230 cm · 90,6 in
D 90 cm · 35,4 in
H 95 cm · 37,4 in
M102597 Green jacquard velvet with a leaf pattern
ME005 Polished brass, high-gloss finish
The absolutely exotic green jacquard velvet.
Excellent quality velvet fabric paired with perfect upholstery craftsmanship.
Cambridge is available in a wide variety of materials and finishes. For more options please
enquire about this product
and we will be more than happy to assist you.
Available as a single sofa.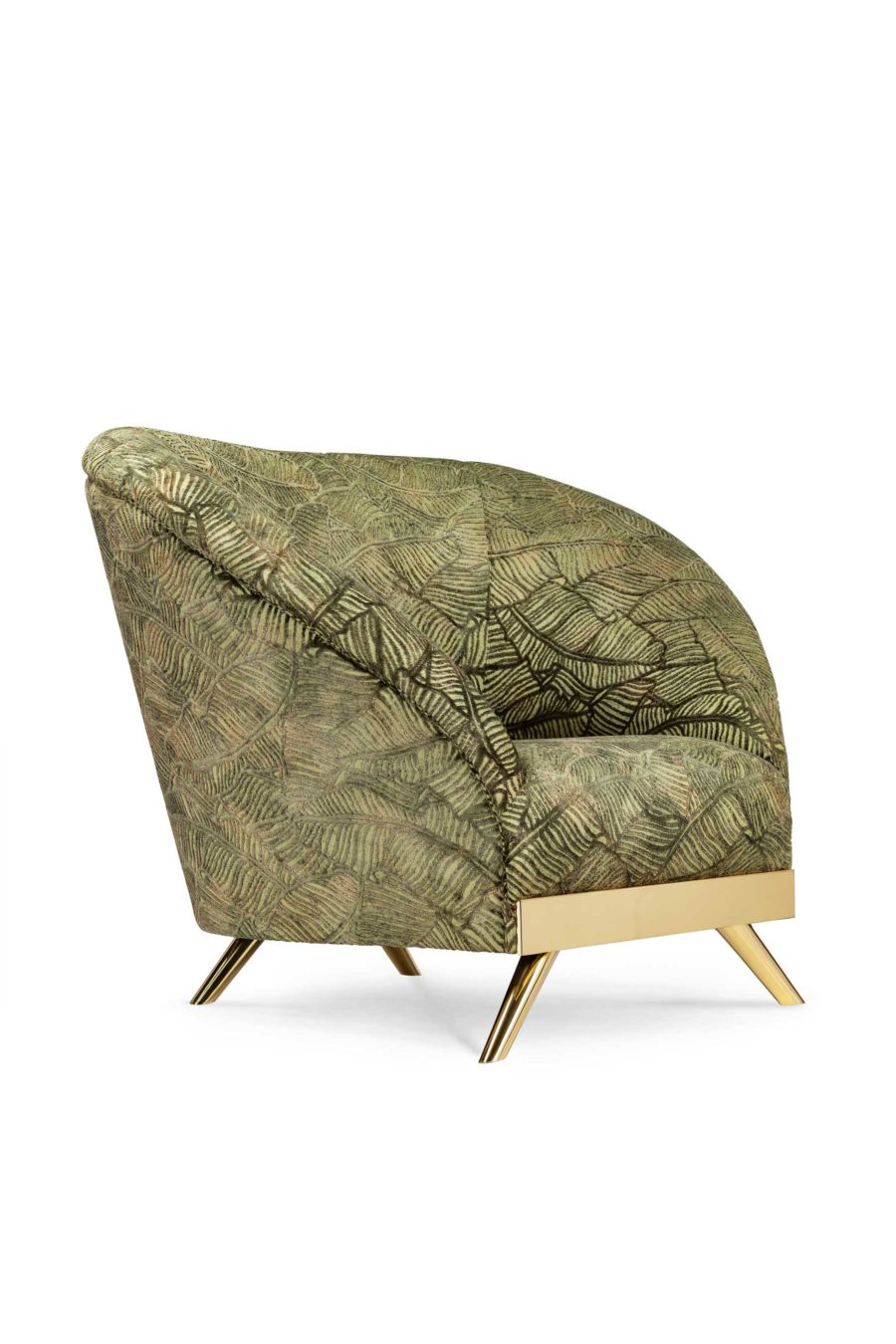 A charming and unique piece.
Maximize your living space with Cambridge available options