Inspired by the lines of the beautiful Bordeira beach, this low table adds a representation of our earth's visual history to every living space. Its organic, flowing form creates a stunning combination between the lush Pink Onyx and the black-stained American oak.
W 111 cm · 43.8 in
D 100 cm · 39.4 in
H 30 cm · 11.9 in
WD110 Faia; velatura preta; acabamento mate
WD107 Carvalho Americano; poro aberto velatura preta; acabamento mate
ST058 Pink onyx; polished
We present you the Pink Onyx stone. Elegant, seductive and intense.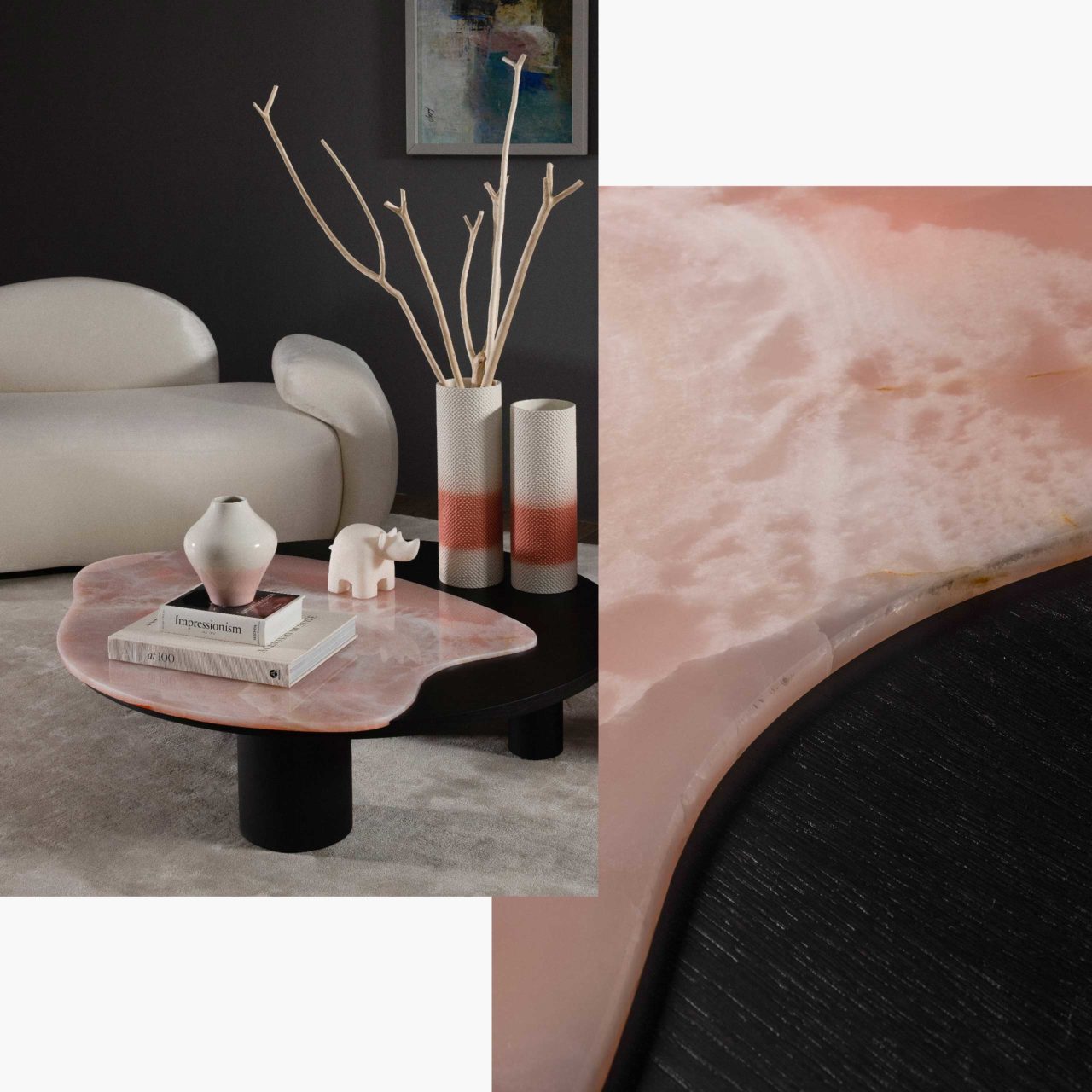 Where ocean meets the land in perfect organic harmony. A stunning modern accent to your space.