We take inspiration from nature to luxury by combining the unique shape of the Ginkgo Biloba leaf with the elegance of high quality, stunning marble: Green Guatemala, Rosa Egeo, Verde Antiqua and Calacatta Cremo. The tabletop border in brushed brass adds a refined detail to this piece. It is the beautiful duality between luxurious design and raw elements that highlights the presence of this piece in any interior.
W 420 cm · 165,4 in
D 140 cm · 55,1 in
H 75 cm · 29,5 in
FI136 Dark green lacquer; satin finish
ME006 Brushed brass; high-gloss finish
ST005 Green Guatemala marble; polished
ST010 Calacatta Cremo marble; polished
ST033 Verde Antigua marble; polished
ST037 Rosa Egeo marble; polished
Green Guatemala, Rosa Egeo, Verde Antigua and Calacatta Cremo, 4 natural stones combined in just one slab surface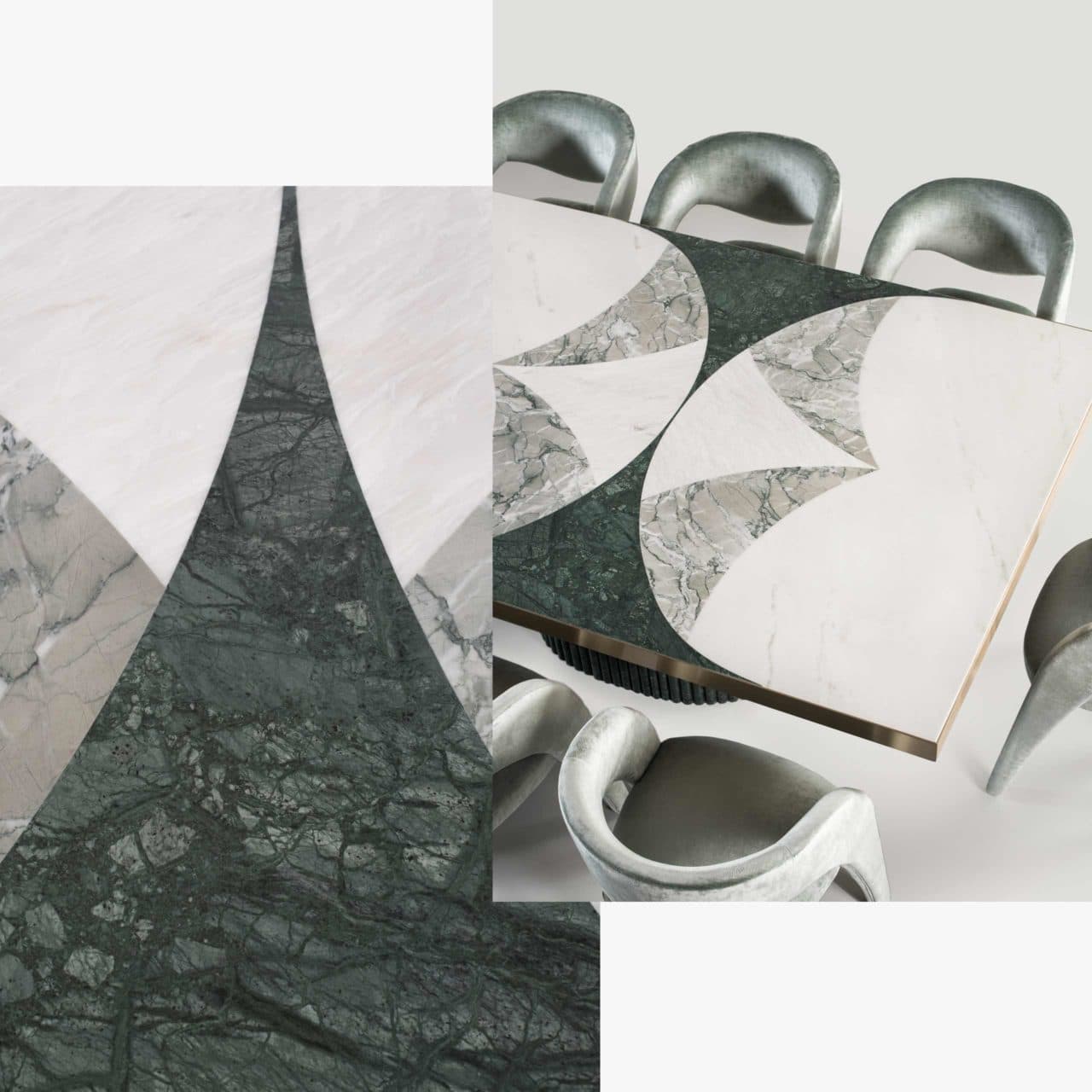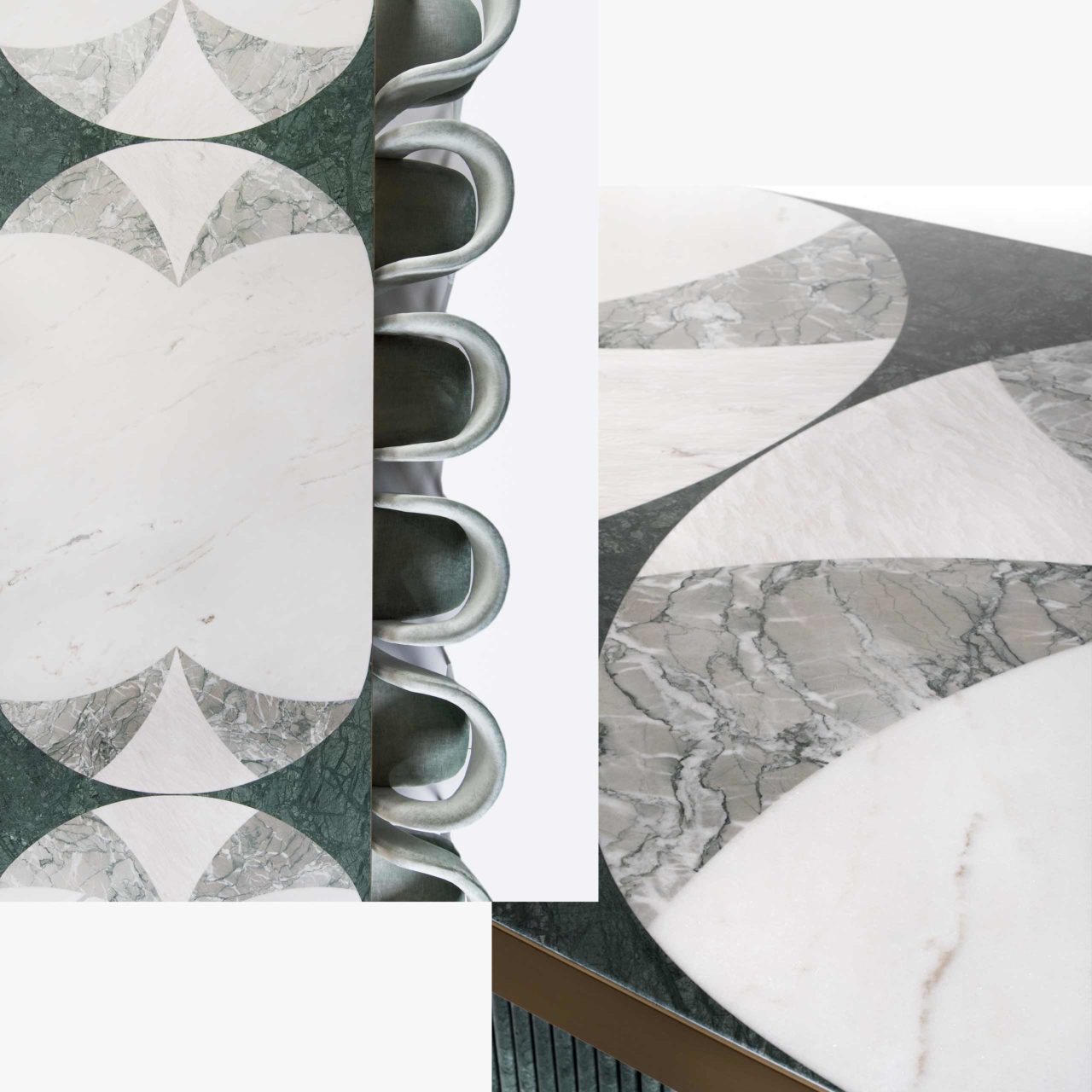 We source the best natural stones from quarries in Portugal and around the world.
The brushed brass & green Guatemala marble colour combination conveys a timeless beauty to this table. Biloba is made of the finest materials, all contributing to its unique and exclusive identity.