Using high quality materials and textures, we have designed an elegant coffee table that captures the shape and warmth of the beautiful island of Armona. Raw beauty and exquisite design are harmoniously combined in this wooden coffee table with top in dark oxidized brass and Shadow Onyx, a pair made in heaven. With its natural veining, the exuberant stone design carries the eyes to the top of this table.
W 150 cm · 59,1 in
D 46 cm · 18,1 in
H 30 cm · 11,8 in
WD107 American oak; open-pore black stained; matt finish
ME029 Dark oxidised brass; matt finish
ST003 Shadow onyx; polished
Oxidised brass and Shadow onyx, a pair made in heaven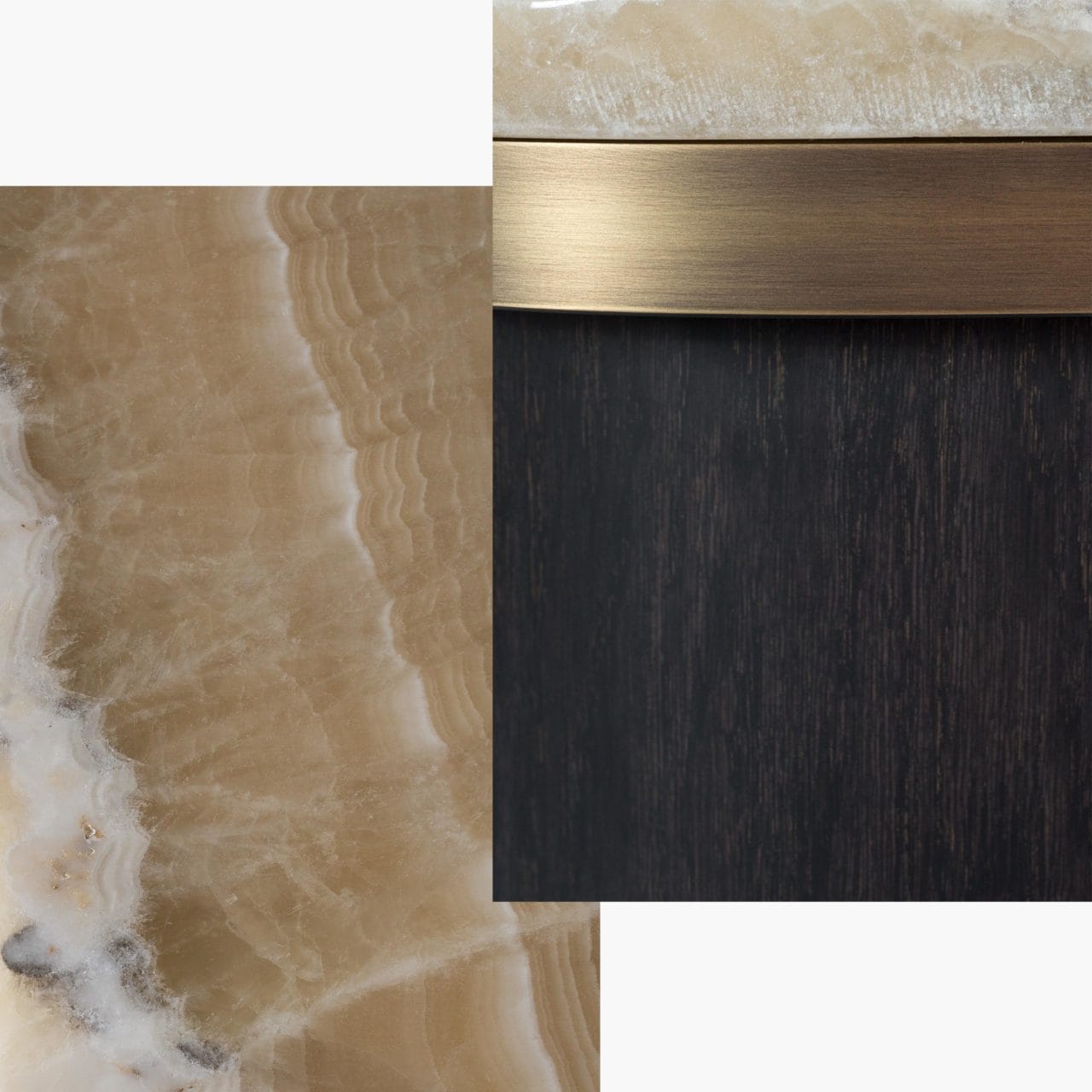 Semicircular legs in American oak veneer.
This shadow onyx low table exhibits an exuberant stone design enriched with personality that is sure to impress anyone.
Armona is available in a wide variety of materials and finishes. For more options please
enquire about this product
and we will be more than happy to assist you.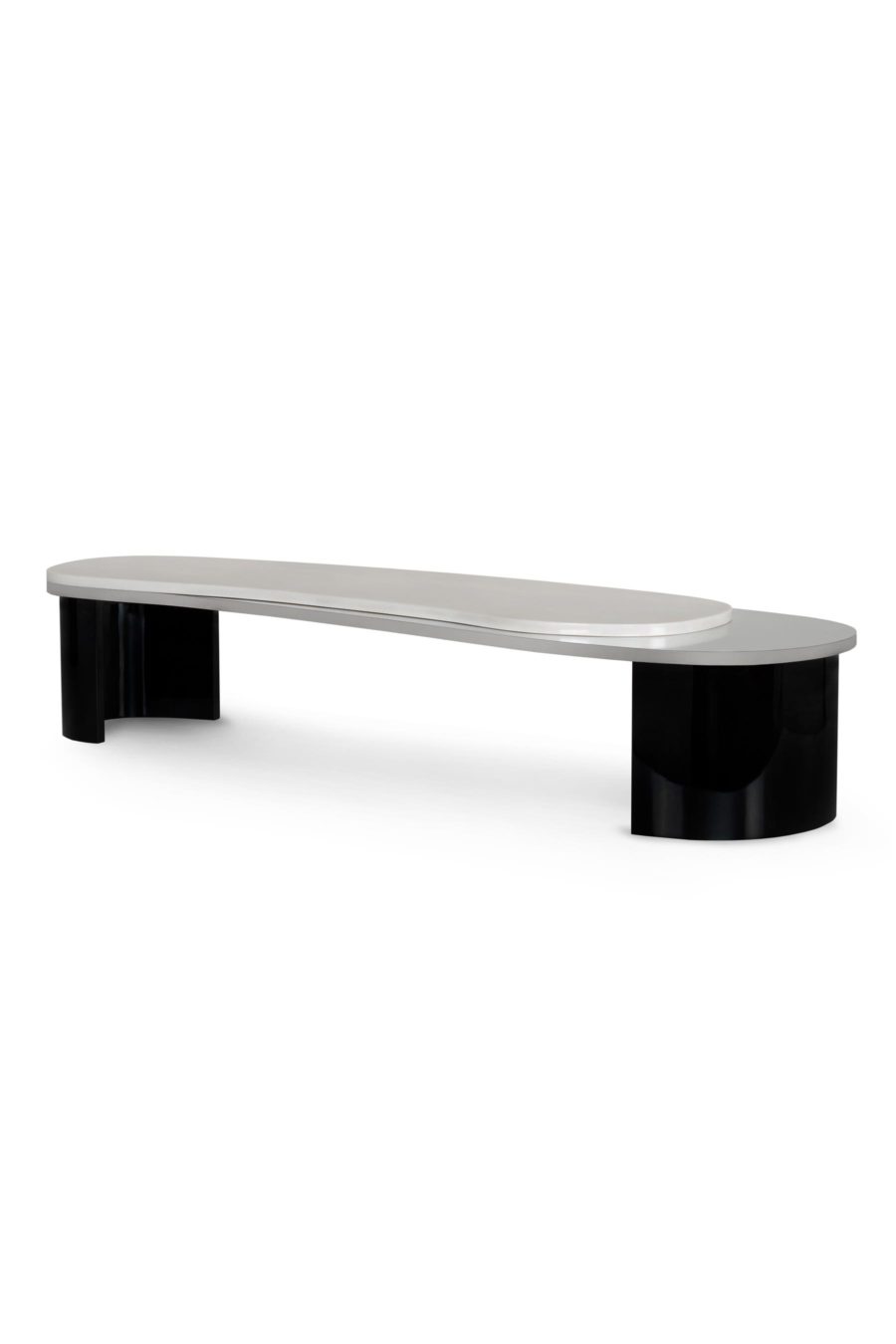 Available in polished Calacatta Bianco marble
Top in polished stainless steel