Using high quality materials and textures, we have designed an elegant desk that captures the shape and warmth of the beautiful island of Armona. Raw beauty and exquisite design are harmoniously combined in this wooden desk with a walnut veneer top and inlays of dark oxidised brass and polished shadow onyx, a match made in heaven.
W 180 cm · 70 3/4 in
D 75 cm · 29 1/2 in
H 77 cm · 30 1/4 in
FI073 Champagne bronze powder; high-gloss finish
WD075 Walnut; natural colour; matt finish
ME026 Dark oxidised brass; high-gloss finish
ST003 Shadow onyx; polished
EL005 USB port
Inlay details in oxidised brass and Shadow onyx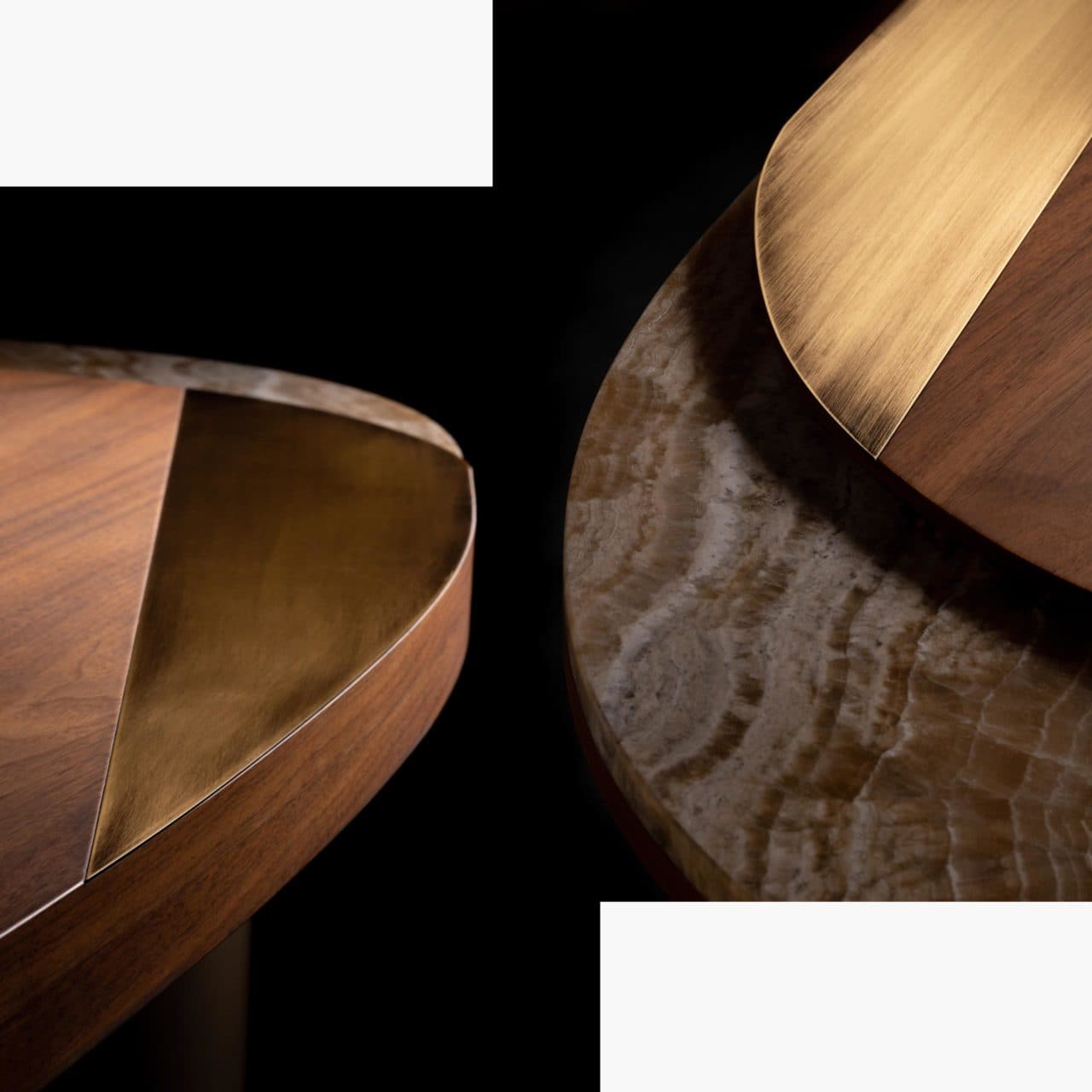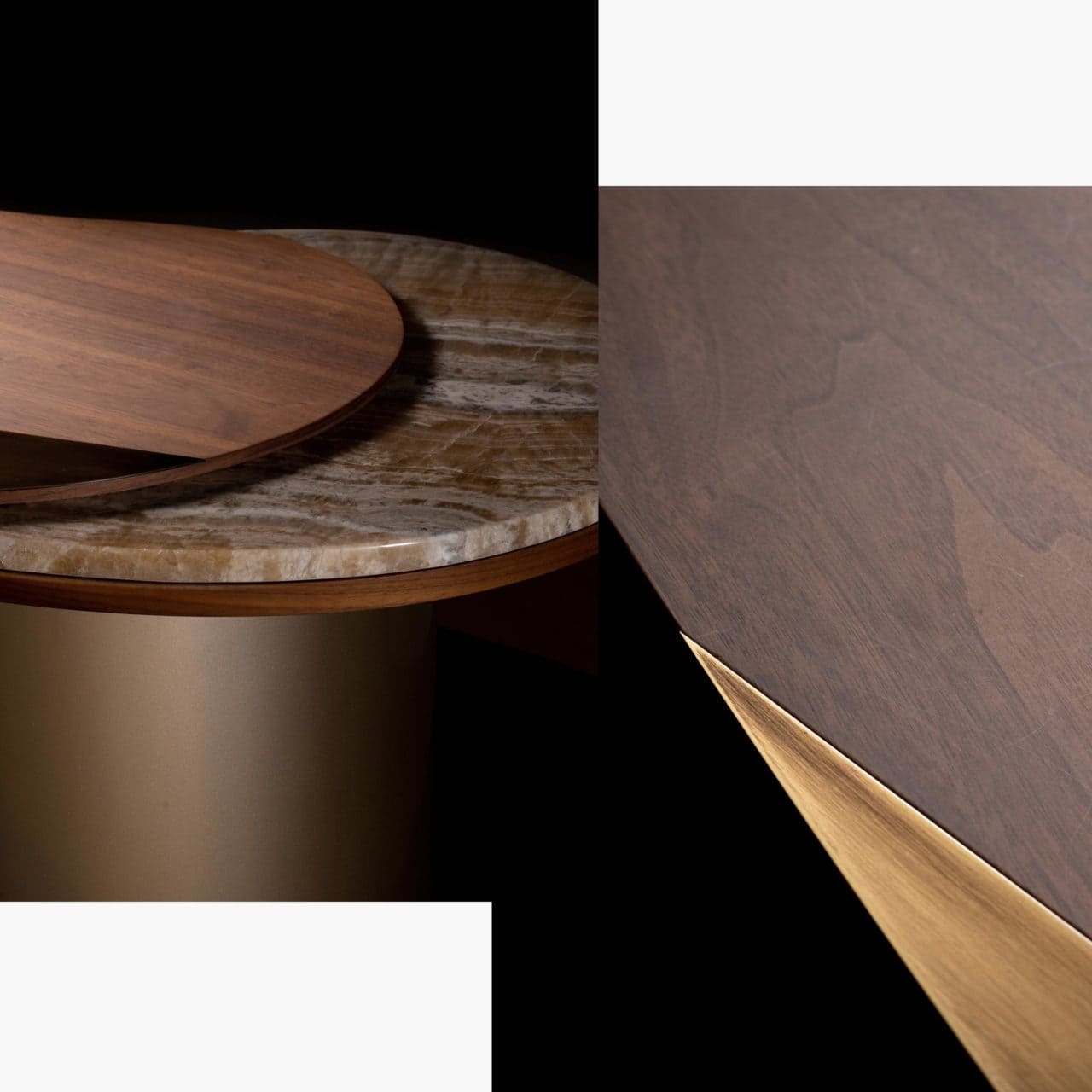 Beautiful walnut veneer in matt finish
Armona table comes with USB port and built-in cable management.