A contemporary designer piece inspired by the irregular shape of Almourol Castle. The olive-green cover made of high-quality leather shows the meticulous craftsmanship required for the precision of the leather stitching. With its unmistakable presence, Almourol has been designed to maximise both the comfort and style of your favourite place to relax.
W 280 cm · 110,2 in
D 91 cm · 35,8 in
H 80 cm · 31,5 in
WD110 Beech; black stained; matt finish
M103520 Olive-green premium Italian leather
Olive-green premium Italian leather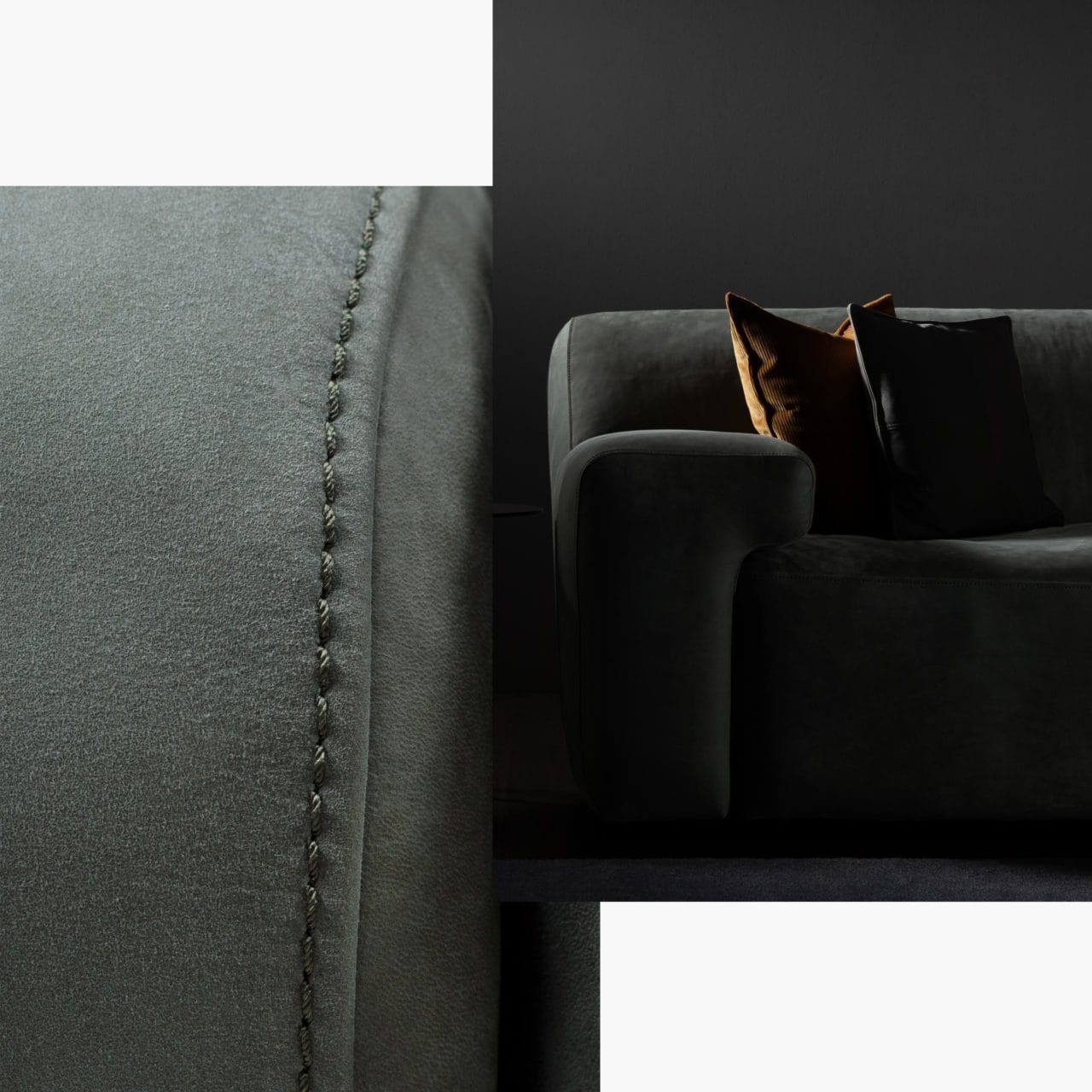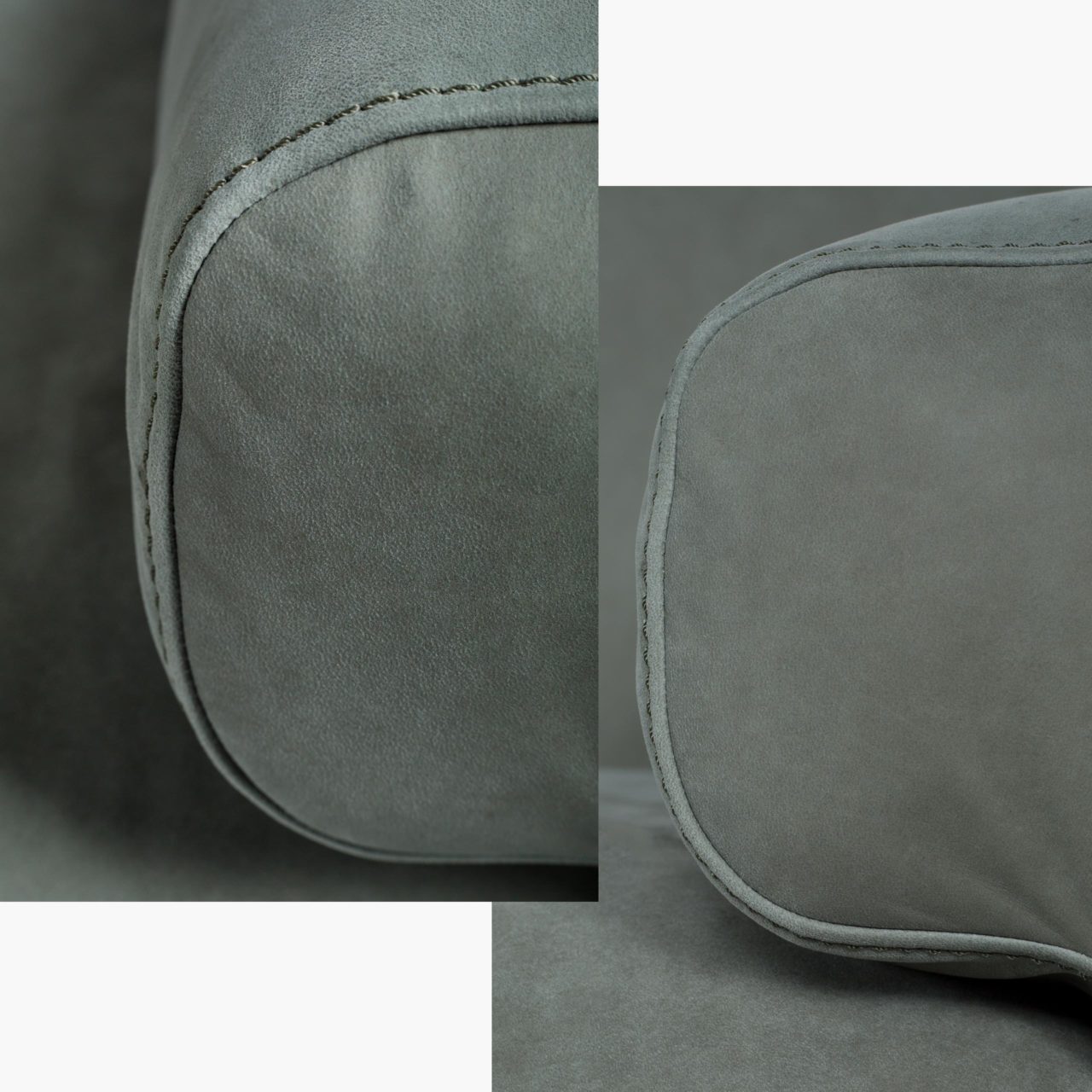 Meticulous craftsmanship skill is required to achieve precision in leather stiching
Superior comfort is within the finely-crafted Almourol sofa.
Almourol is available in a wide variety of materials and finishes. For more options please
enquire about this product
and we will be more than happy to assist you.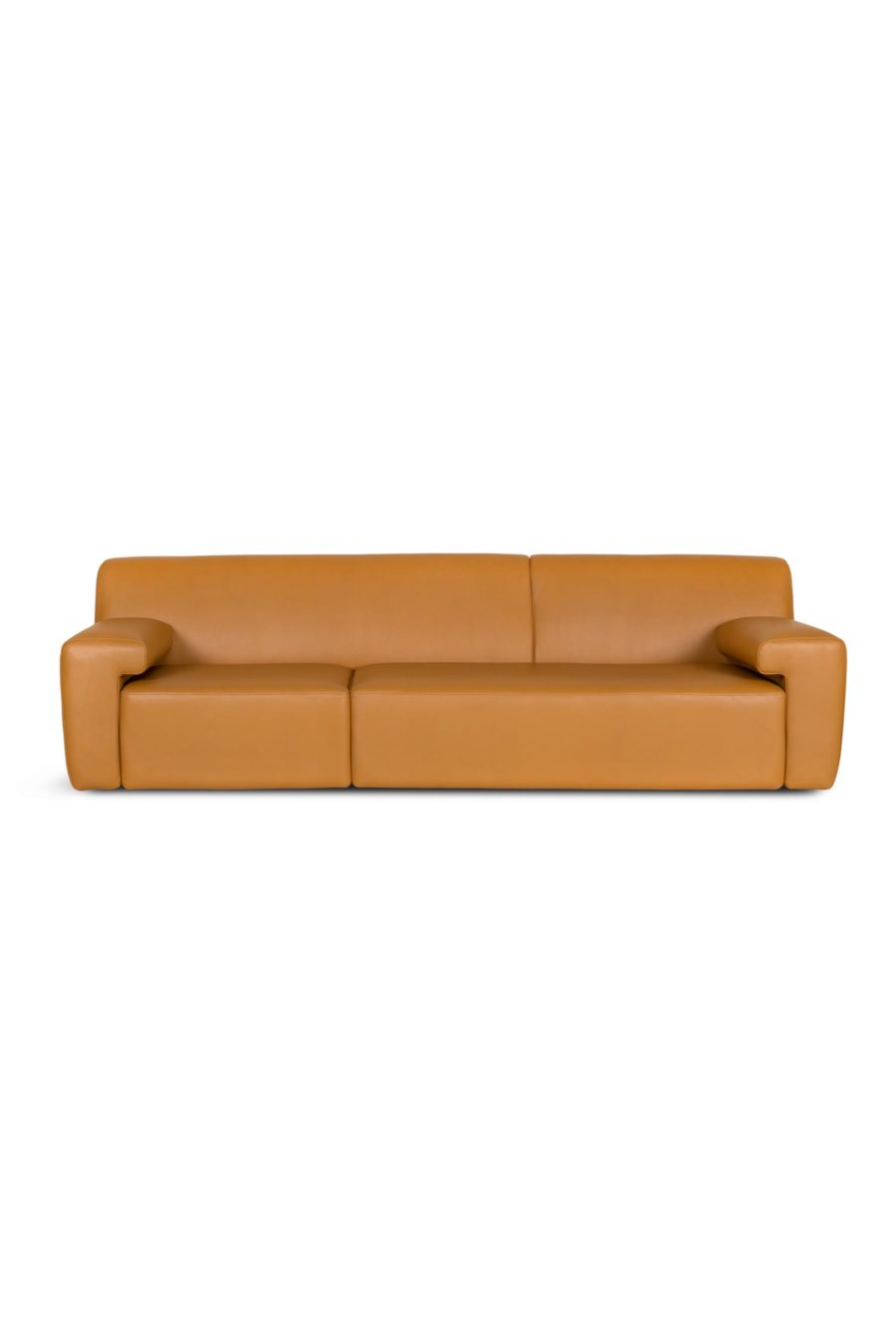 Available in camel high standard Italian leather
Perfect upholstery stitching
Base in solid beech, black stained with matt finish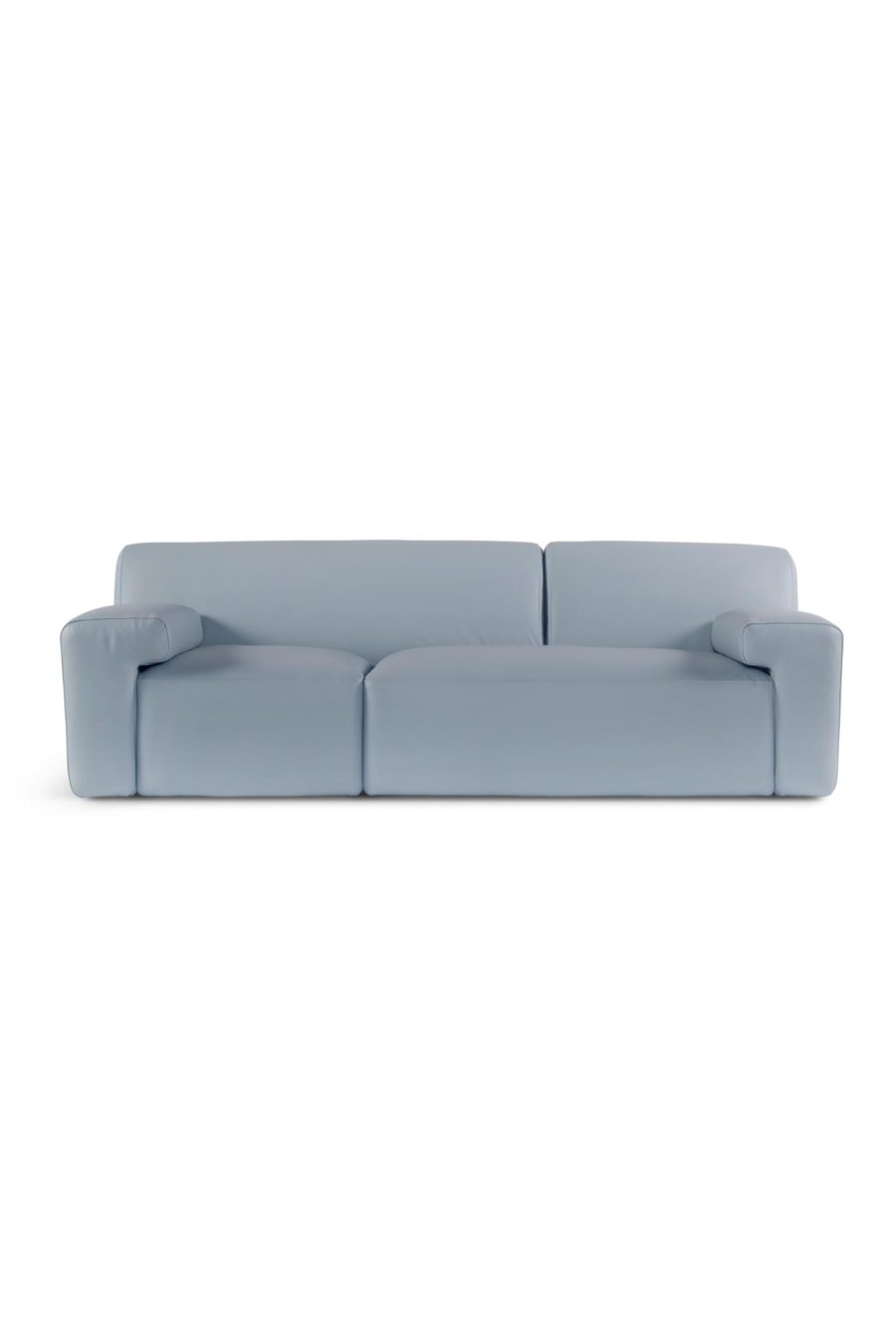 Avalable in Light Blue high standard italian leather
Designed to maximize both comfort and style of your favourite relaxing spot
Base in solid beech, black stained with matt finish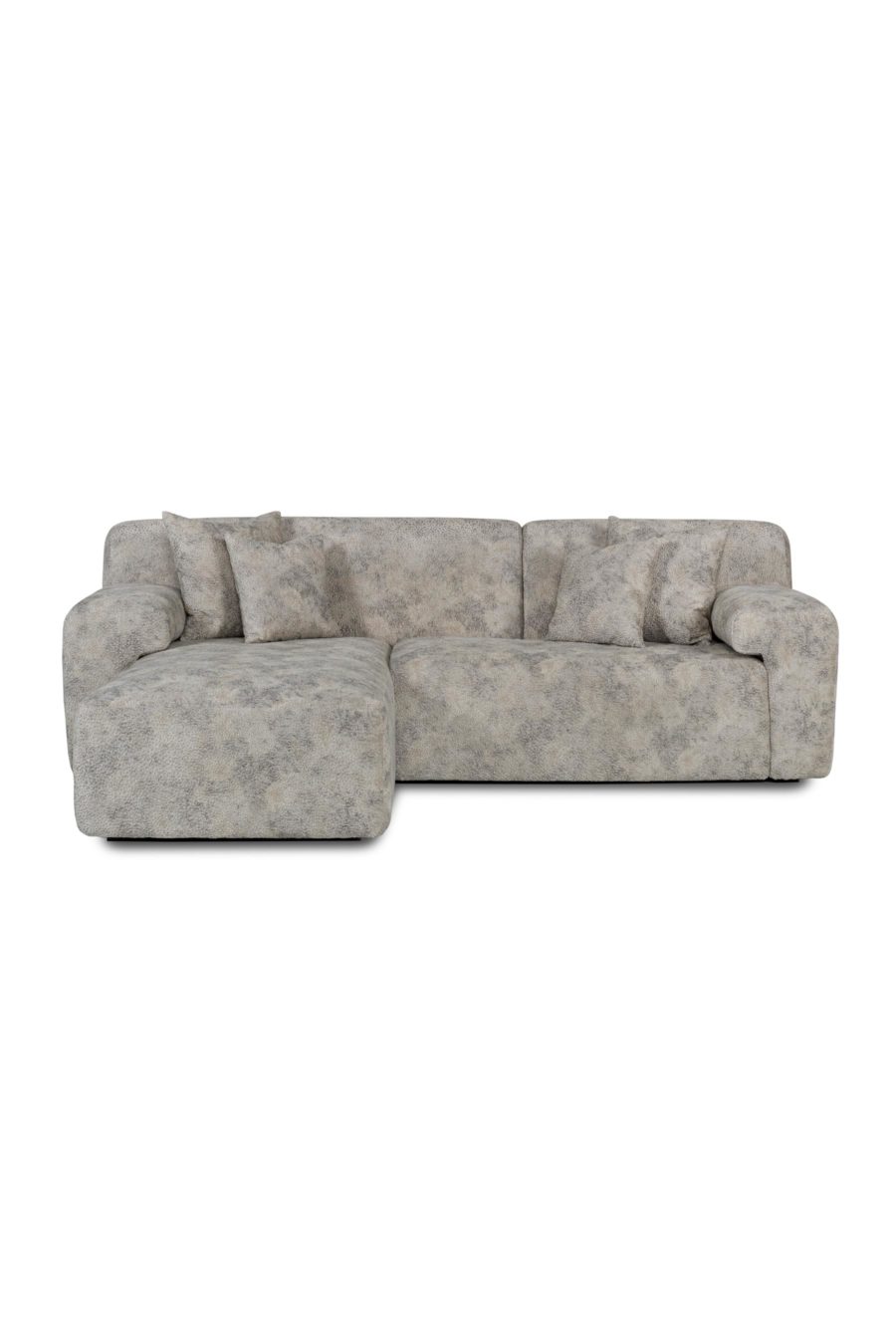 Available in beige jacquard-patterned velvet
Minimal lines and sleek design
A sofa to be on your shortlist soon