Aire's bold and irregular aesthetic lends itself perfectly to modern interior design. The inspiration of Grutas de Mira de Aire comes to life in a coffee table with a stunning Nero Marquina marble surface, featuring a unique silhouette and exquisite materials. The split-face effect on the edge and a metal inlay in dark oxidised brass draw the eye to the tabletop.
W 120 cm · 47,2 in
D 70 cm · 27,6 in
H 35 cm · 13,8 in
FI007 Black lacquer; satin finish
ME026 Dark oxidised brass; high-gloss finish
ST046 Nero Marquina marble; matt finish
Inlay metal detail in dark oxidised brass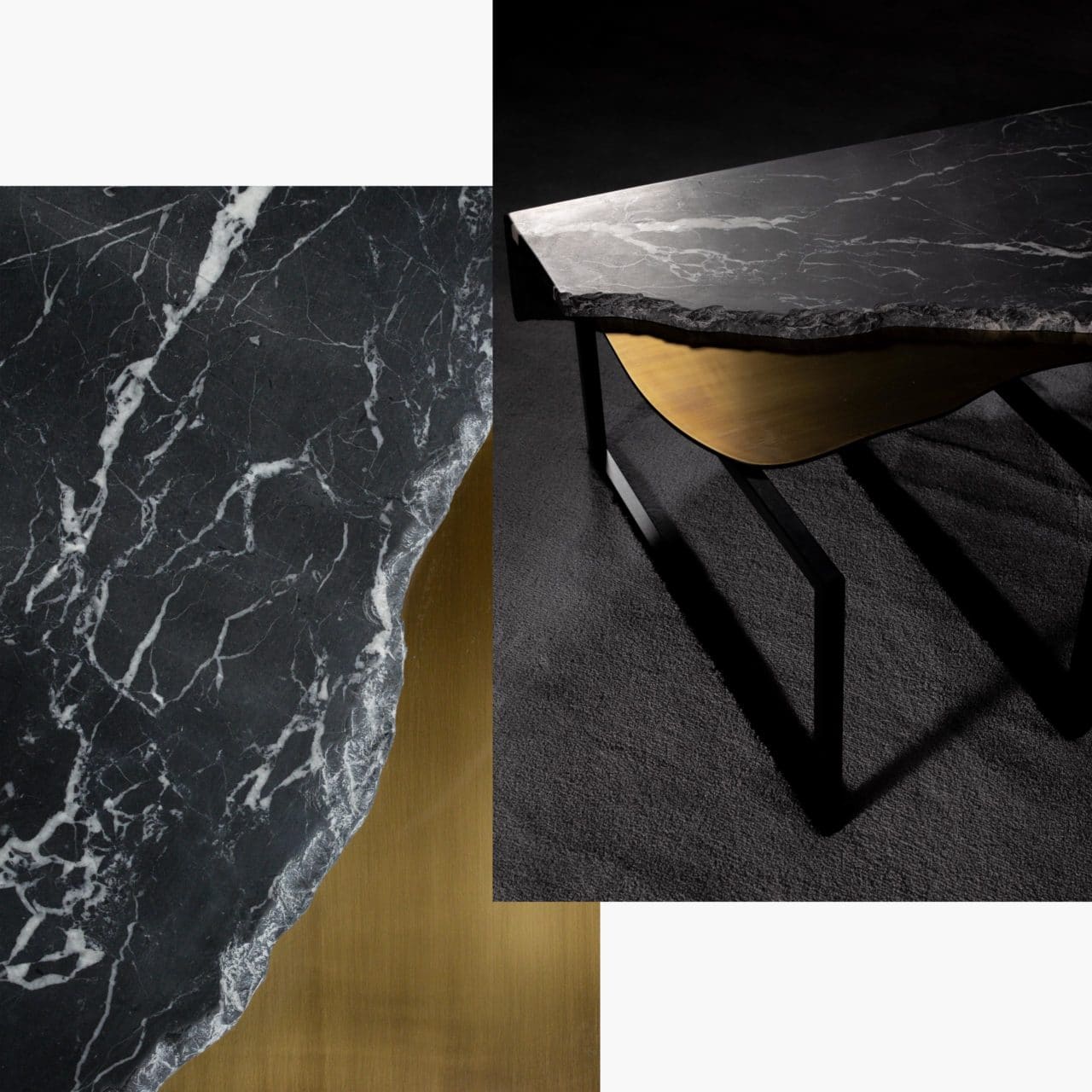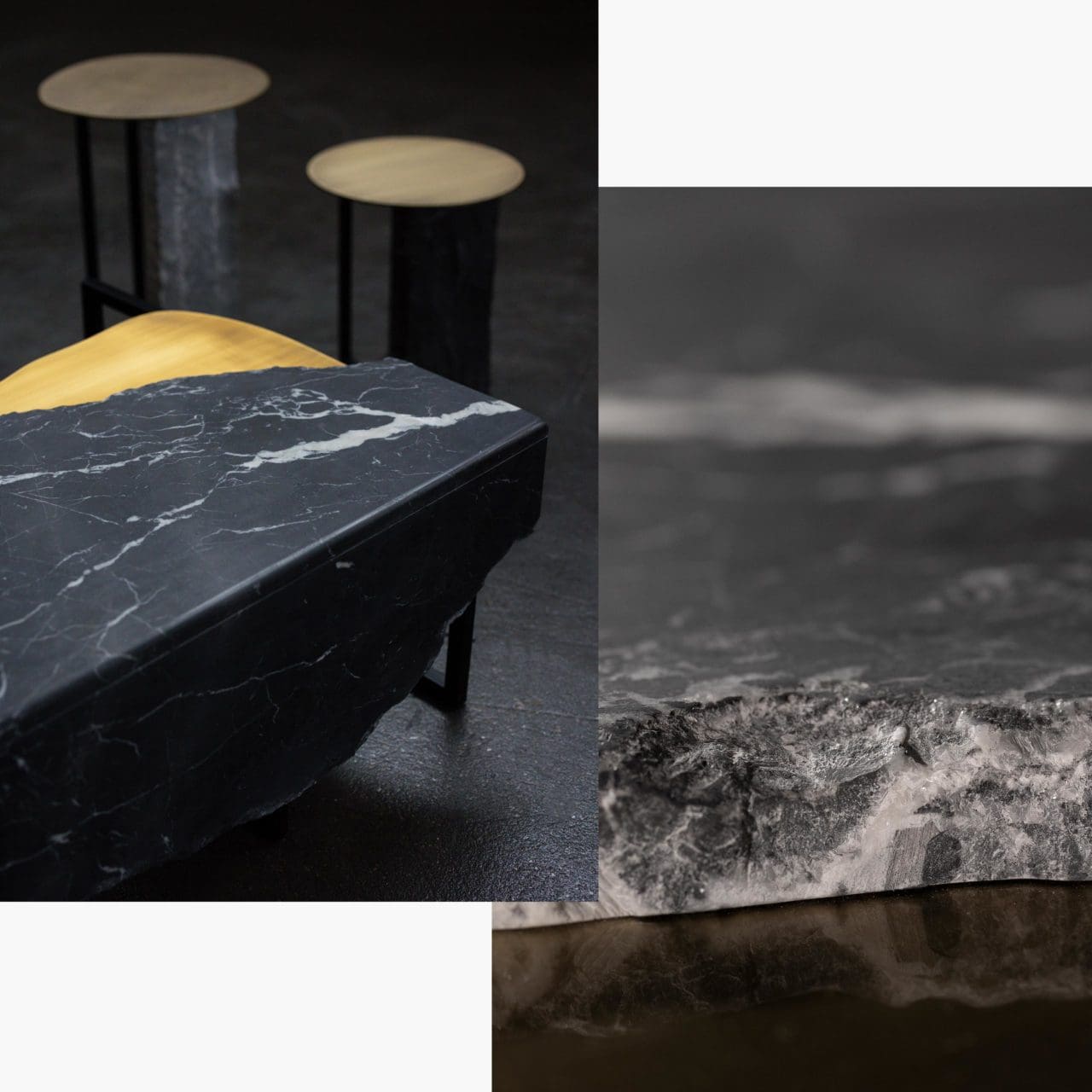 Nero Marquina marble distinctive white veining pattern
Metal structure base lacquered in satin black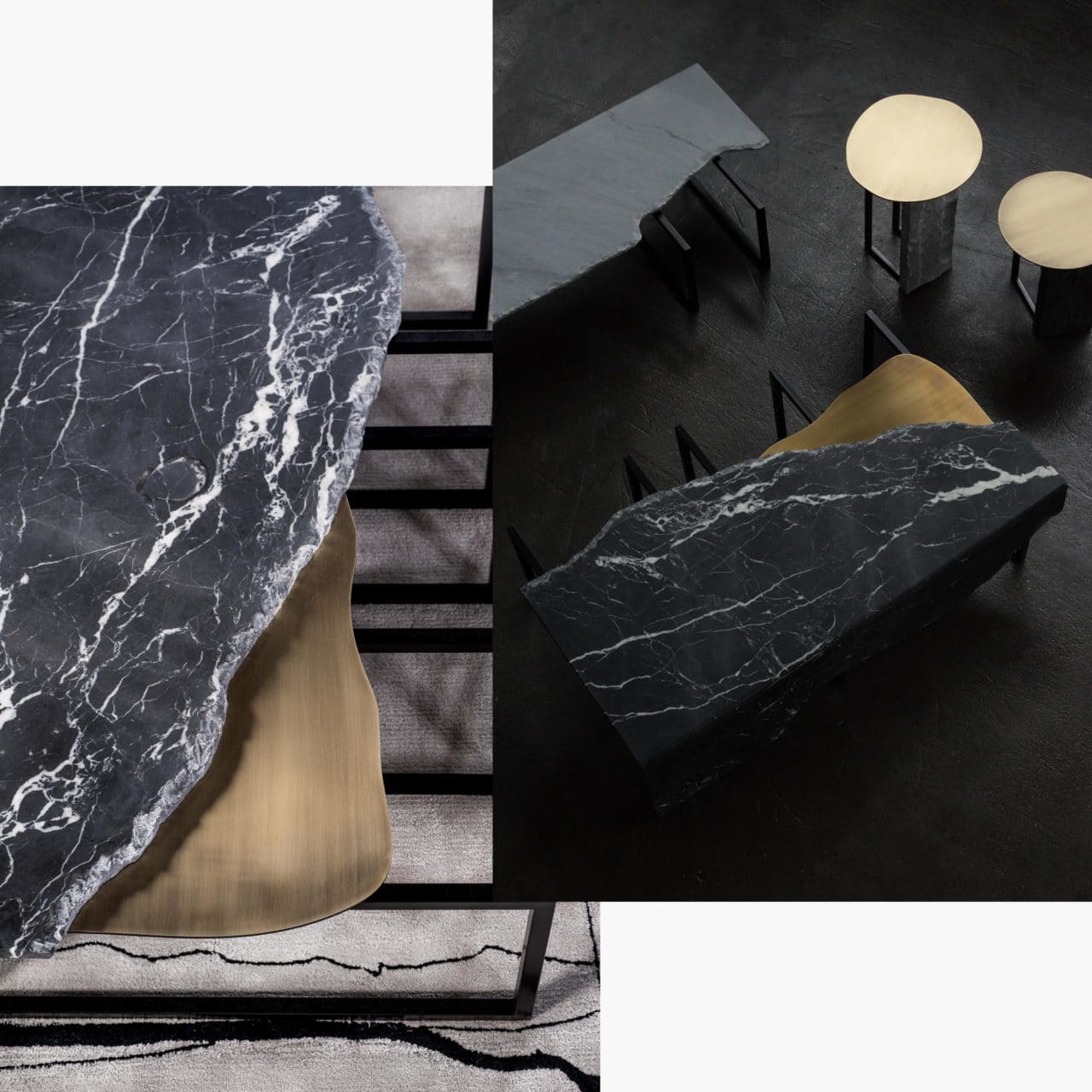 Aire's bold and uneven aesthetic lends itself easily to the contemporary home interior.
Watch the video
· Discover more about Aire
Aire is available in a wide variety of materials and finishes. For more options please
enquire about this product
and we will be more than happy to assist you.
Available in matt Bardiglio marble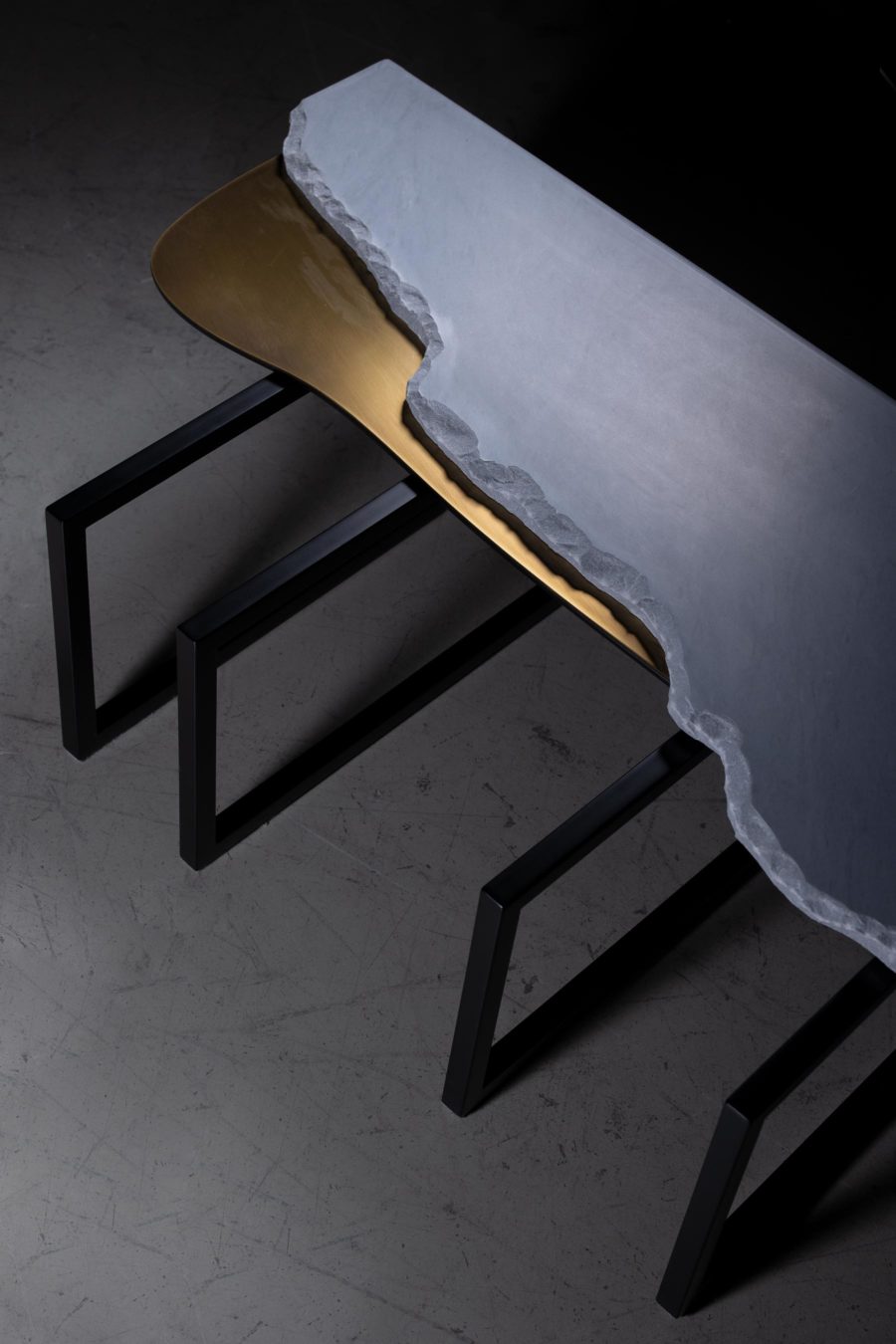 Warm and cool exquisite color contrast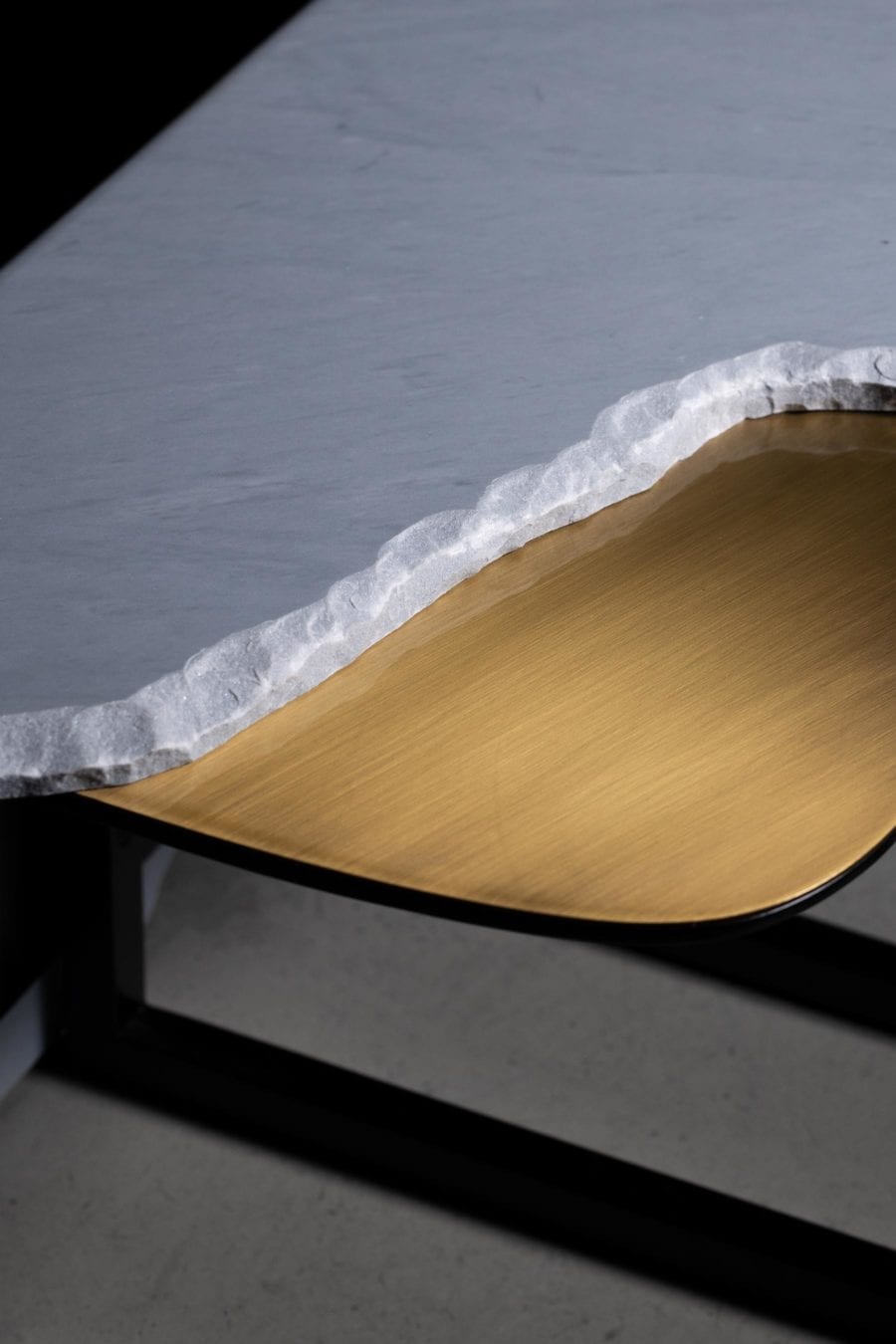 Bardiglio marble showcasing its rich shades of gray and white veining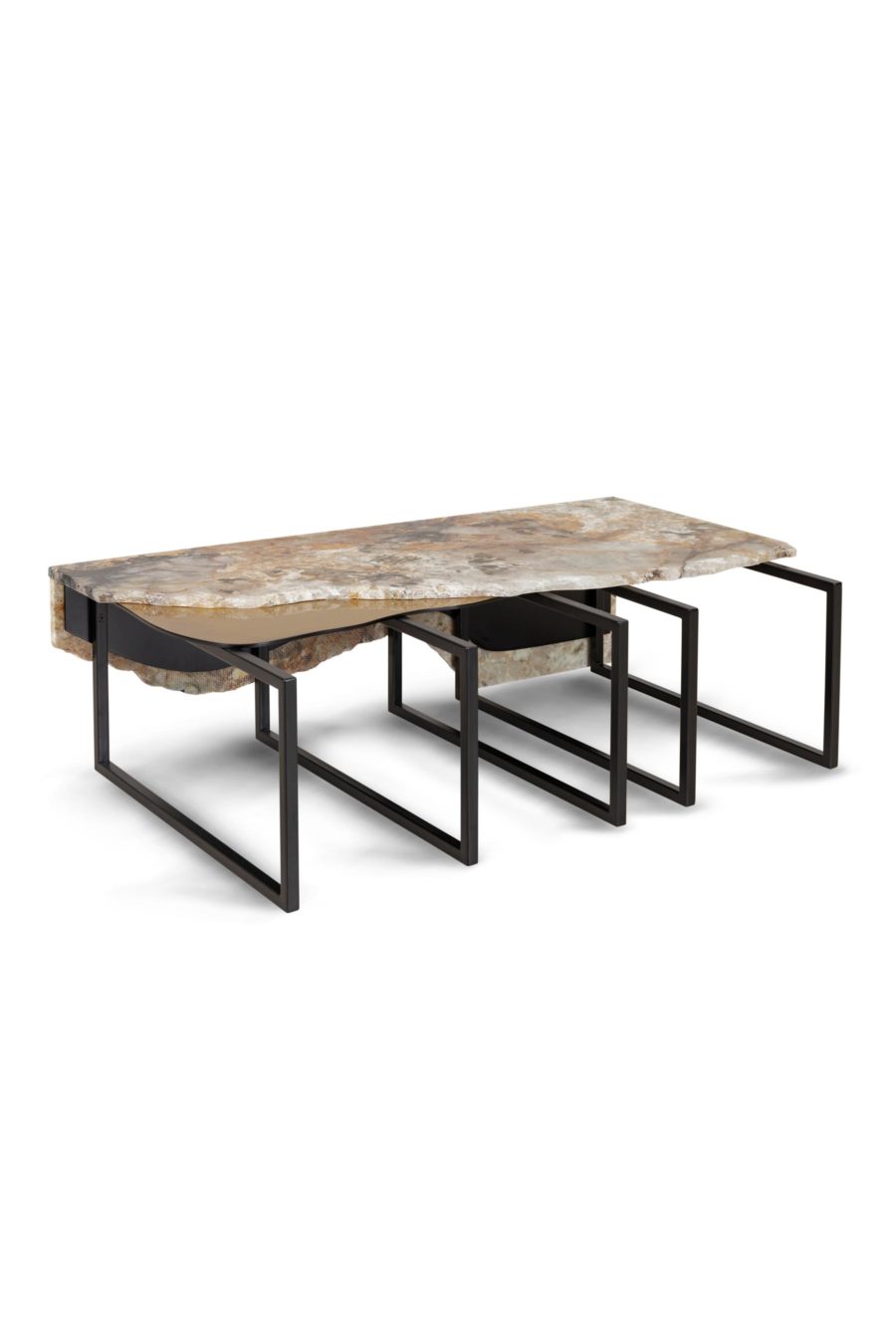 Available in Patagonia Granite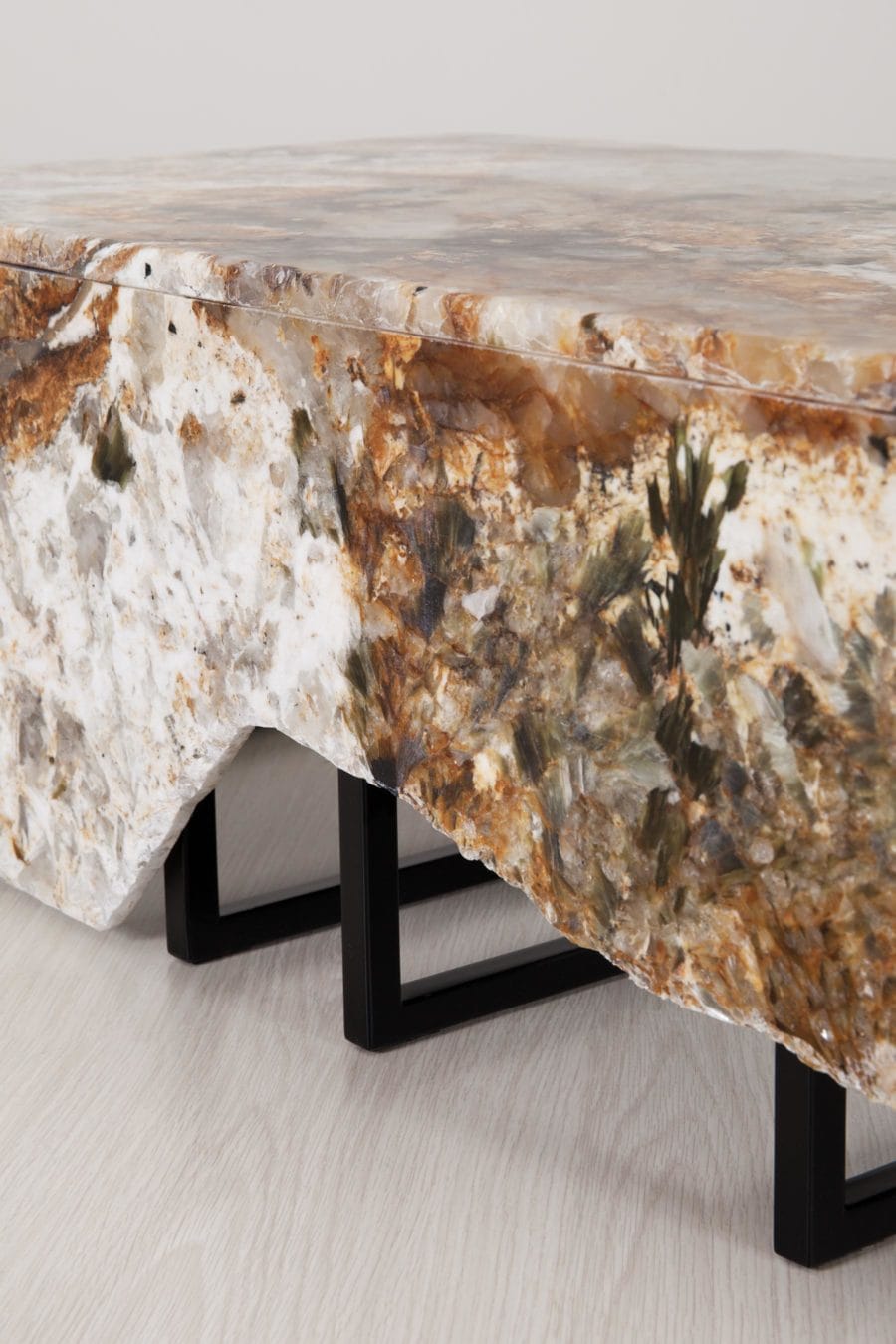 Durability and endless mesmerising beauty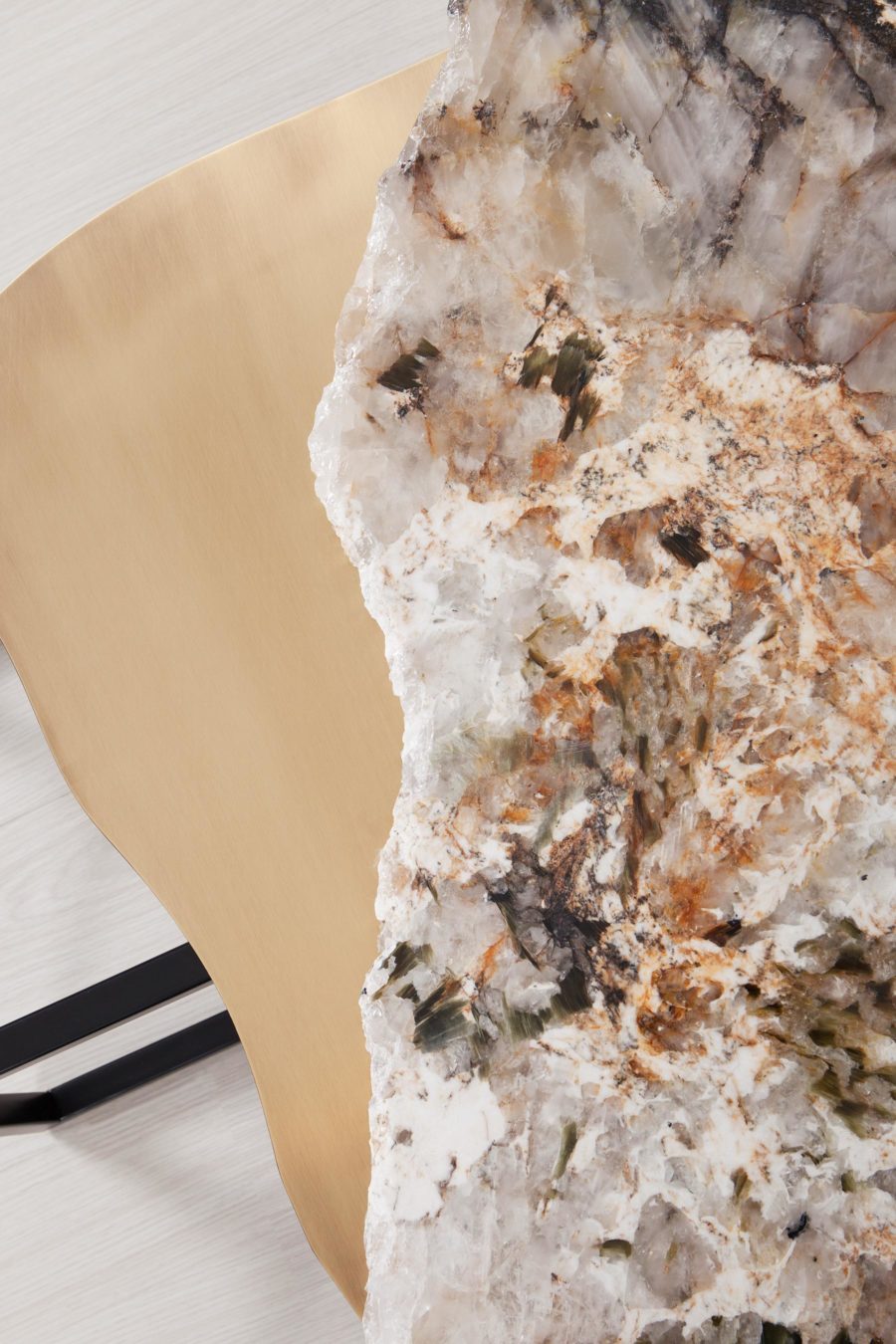 The richness of brown and black and the soothing softness of cream tones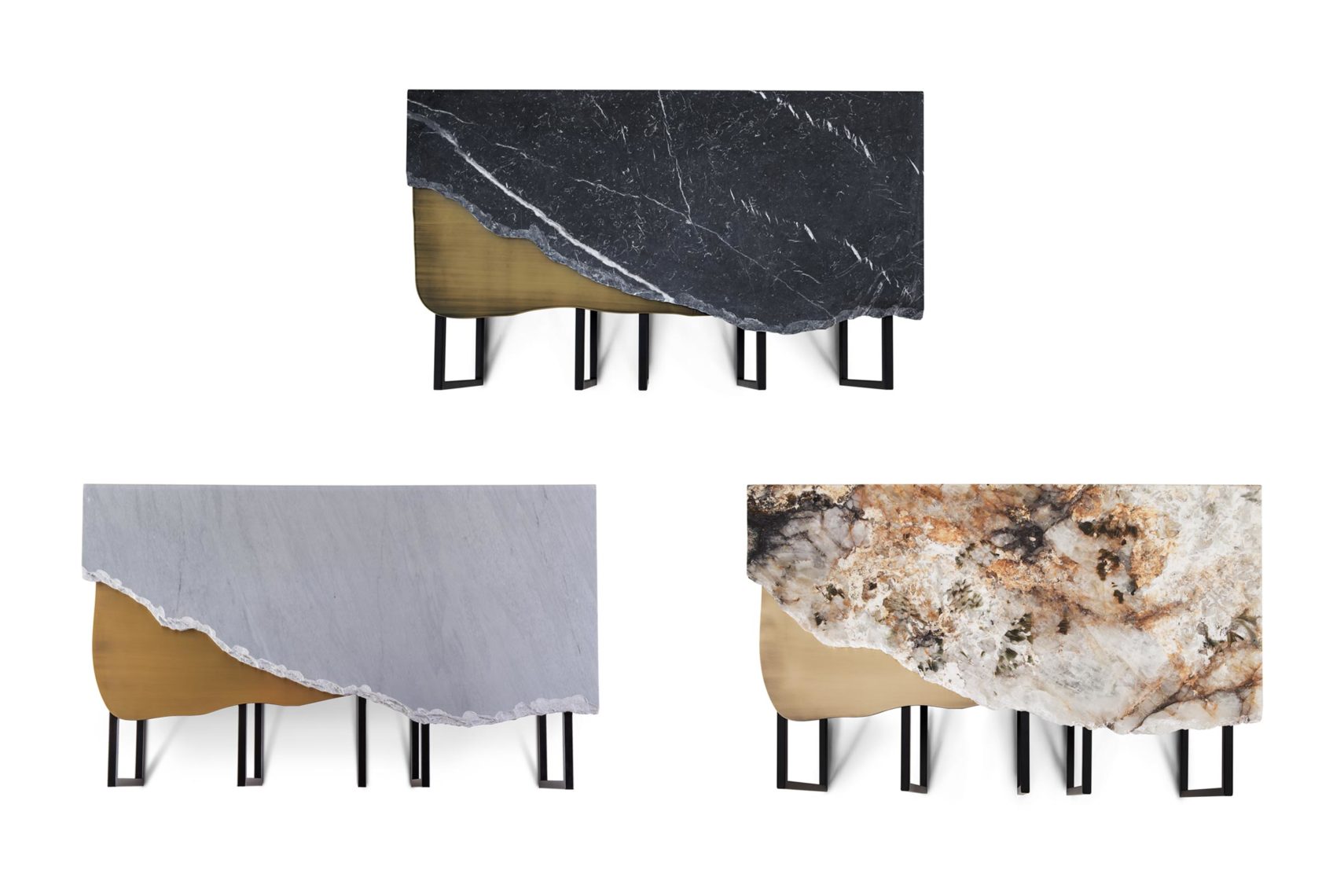 Three absolutely astonishing stones low tables